SUMMARY
I have an opinion on what a good crypto porfolio should look like. This is just my opinion and not a financial advice nor a recommendation to follow, copy or target. It is posted purely for informative or entertainment purposes.
I believe a crypto portfolio should have a binary objective: Diversification and a De-Risking Strategy. These two attributes should enable a far better weathering of any correction or temporary downturn than a portfolio that pretty much shoots from the hips. It's usually during even the slightest sign of correction that persons often panic sell or the reverse driven by FOMO (Fear Of Missing Out). These FOMO portfolios often flawlessly execute the "all the eggs in one basket" tactic. Such directions are often driven by greed which is a very sneaky sentiment. It's so sneaky that it can even infiltrate the unconscious and control the decision making process. Those bitten by FOMO usually have been kidnapped by greed and it is a condition that's very difficult to self catch.
Let's consider the following composition of Crypto Coins and their proportions:
20% Bitcoin (BTC)
10% Ethereum (ETH)
5% Litecoin (LTC)
5% DASH
10% CASH (USD or equivalent FIAT)
50% Altcoins (12-15 different Altcoins, each selected based on highest percent profit probability.
This portfolio has a composition that allows exposure to Bitcoin, ETH, LTC and DASH; the stalwarts. Their percent proportions are balanced on a monthly or quarterly basis. The 10% and at times as high as 15% Cash postiion is invaluable during corrections because it provides a level of empowerment that helps keep the fear and greed at bay. When sitting on such large piles of cash, one can always and easily enter a correction phase and confidently buy at discounts and be aware that once the resumption of the original trend occurs, MASSIVE profits can be had.
The 12-15 different Altcoins should consist of those at or near the terminal end of a correction. In other words, waves 2 and 4 of an Elliott wave impulse. The higher the degree of trend these corrections can be found, often the better and more profitable. Each coin is therefore carefully selected. Therefore, each coin must also "earn the right to keep their position" within the portfolio. Usually, when a new coin candidate for the portfolio needs to be added, the 2,000% gainers are booted to make room for more ground floor opportunity coins. Hey, the life cycle of a crypto is tough!
Take from the Rich & Give to the Poor
Within a portfolio, identifying the high fliers, the coins with several hundred to thousands of percent gains allows one to then take incremental profits from these and redeploy into other coins in the same portfolio that are having bad days. These are the ones with the -15% or -27% declines. By doing so, one is effectively selling high and buying low within the portfolio and this can have powerful impact in growing the net liquidation value!
Please consider reviewing these Tutorials on:
Elliott Wave Counting Tutorial #1
Elliott Wave Counting Tutorial #2
Elliott Wave Counting Tutorial #3
Laddering and Buy/Sell Setups.
Laddering Example with EOS
Tutorial on the use of Fibonacci & Elliott Waves
These Technical Analysis Books: Elliott Wave Priniciple & Technical Analysis of Stock Trends are highly recommended
@haejin's Trading Nuggets
Essay: Is Technical Analysis a Quantum Event?
Follow me on Twitter for Real Time Alerts!!
Follow me on StockTwits for UpDates!!
--
--


If this blog post has entertained or helped you to profit, please follow, upvote, resteem and/or consider buying me a beer:
BTS Wallet - haejin1970
BTC Wallet - 1HMFpq4tC7a2acpjD45hCT4WqPNHXcqpof
ETH Wallet - 0x1Ab87962dD59BBfFe33819772C950F0B38554030
LTC Wallet - LecCNCzkt4vjVq2i3bgYiebmr9GbYo6FQf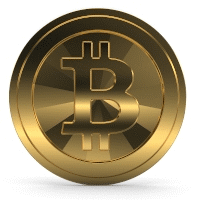 Legal Disclaimer: This is only my opinion, make of it what you wish. What does this mean? It means it's not advice nor recommendation to either buy or sell anything! It's only meant for use as informative or entertainment purposes.