Spoiler Alert
In a huge surprise, @ablaze has opted to review an IPA this week!
Yes, I like to try different things :o)
Ha ha, my wife kills me, we decide to get a takeaway, and I read the menu from front to back, even the little bit with the restaurant history, heh you have to know where your food is coming from... and then I go and order the same thing I do all the time..
Well, I suppose I know what I like, and it removes the possibility of being disappointed, like the time I opted for a new and exotic curry.. It arrived and it was laced with fennel, yes FENNEL, it was like a Liquorice flavoured curry!! Oh how I pined for my Butter chicken or Lamb Bhuna that evening as I forced the fennel infused sin down my gullet :o)
So, an IPA it is!!!
This weeks beer of the week is.....
Crafty Dan's 13 Guns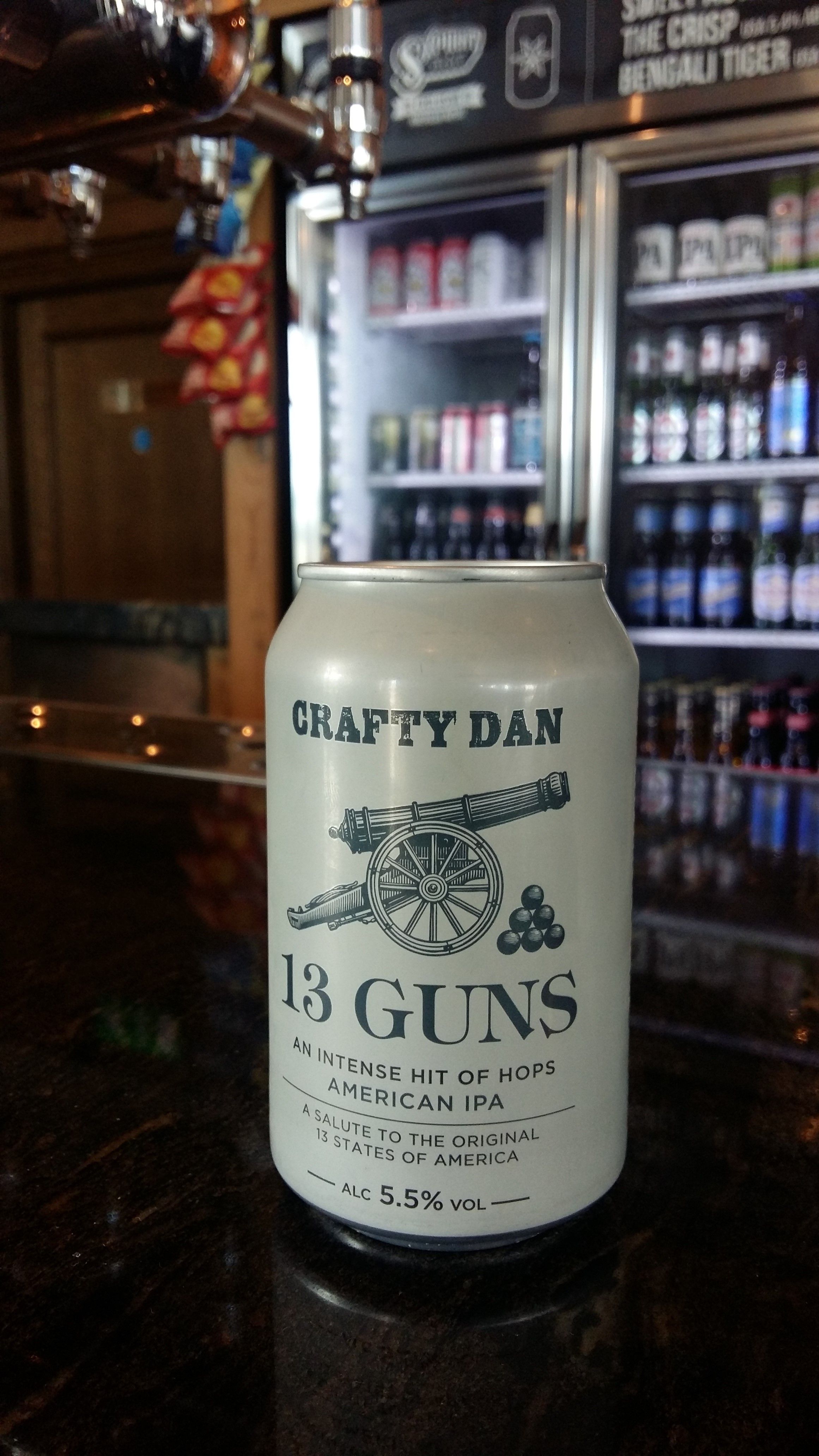 Intro
As we do most weekends, we went out for lunch with the boys. We went to a new bar/restaurant in the next village over from where we live. From the start, I was impressed, nice decor, friendly staff, and an excellent craft beer menu. If I was to open my own eatery, it would be quite like this place..
The only difficulty in the end, was picking a beer, as the choice was excellent.
In the end I settled on this little beauty.
We ordered a few starters to share to start, and I went for pizza for my main, and it was delicious. A thin base barbeque chicken effort.. Apologies in advance if I have just made your mouth water!!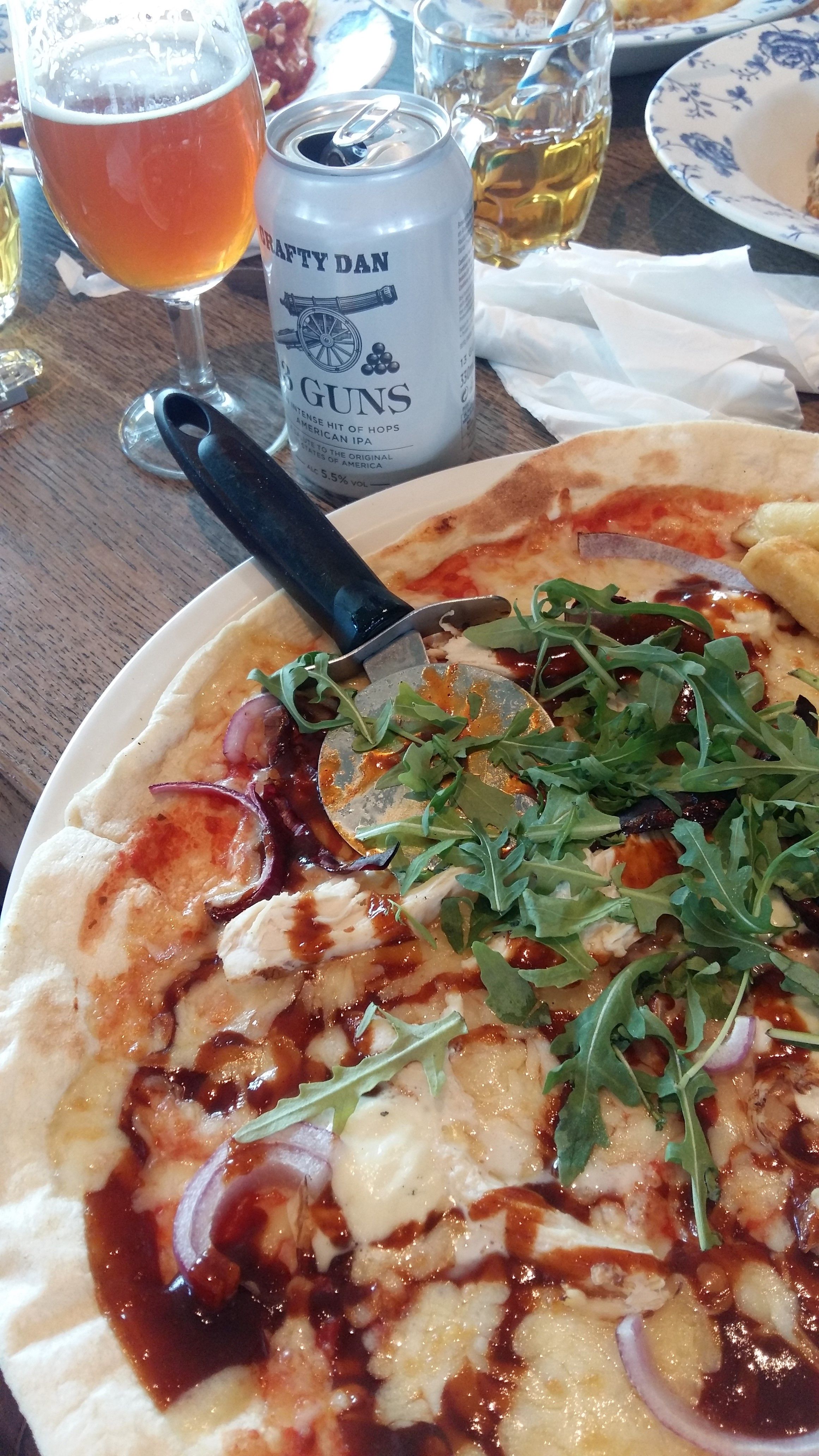 Review
This is a hoppy American style IPA. They brewers use a combination of hop types here - centennial, citra, amarillo, apollo, chinook and kohatu. Lovely hoppy smell immediately hits the nostrils after opening. The pour reveals a golden orange IPA, that is ever so slightly cloudy. The taste really delivers with a nice orangey kick, and bitter-sweet aftertaste. It offers a rich mouth feel and malty flavour with soft tropical fruit aromas.
The carbonation as per below was excellent.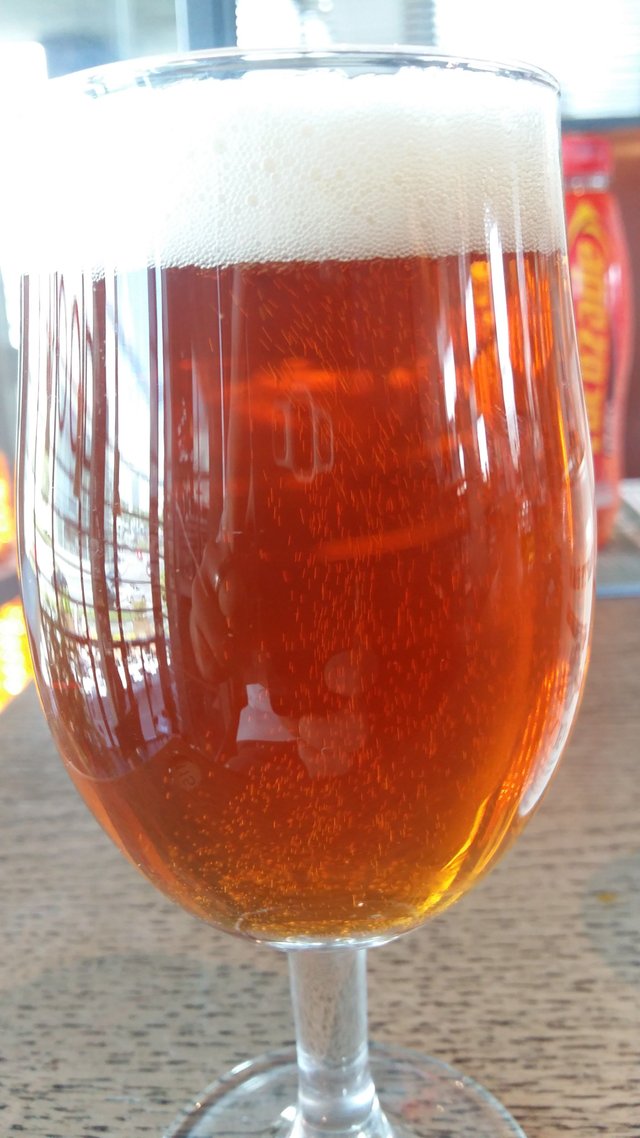 The head was perfectly formed with great lacing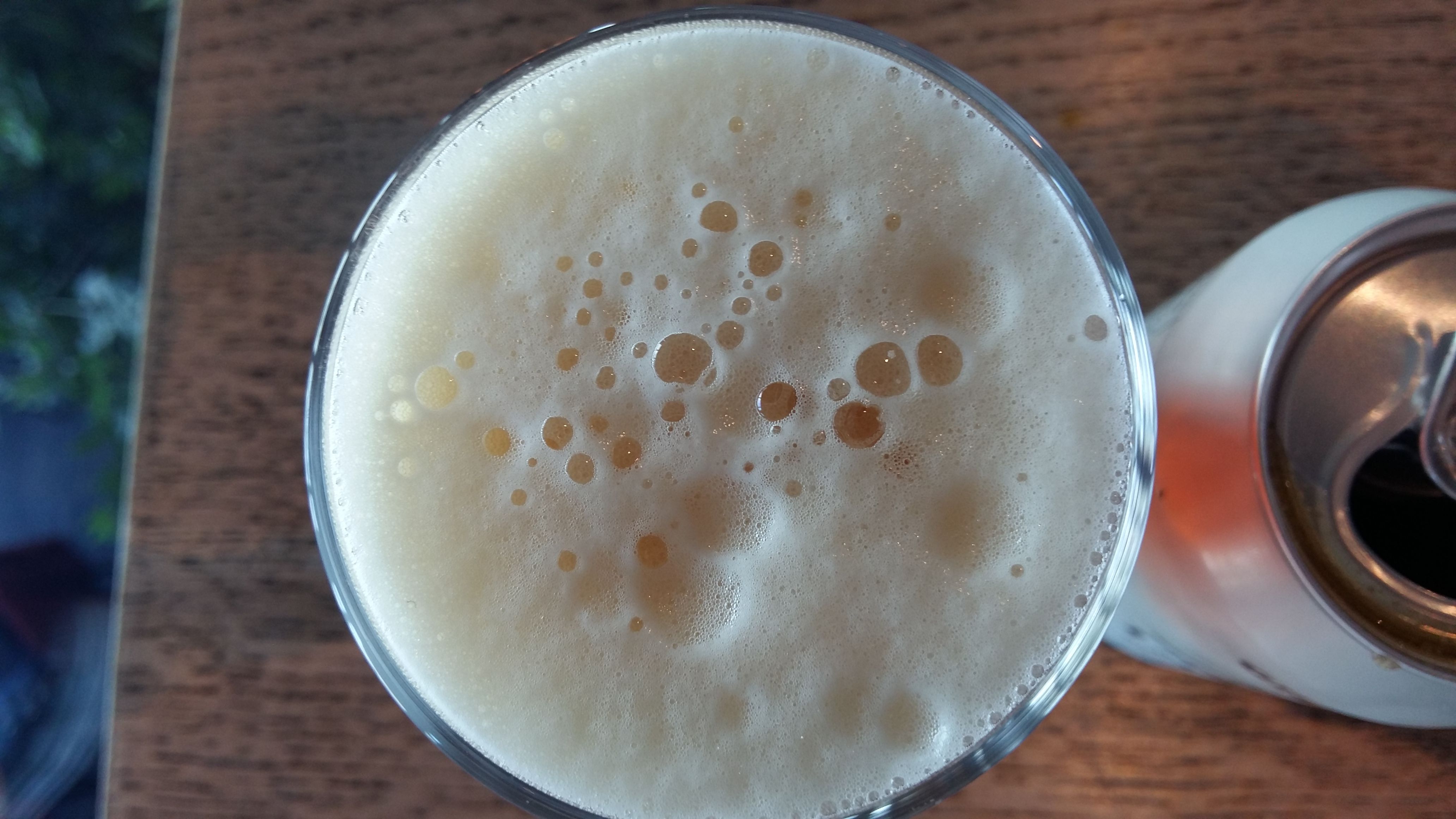 All in all, a good solid beer..
Stats
Brewer: Thwaites Brewery, Penny St, Blackburn BB1 6HL, UK
Alcohol Content: 5.5%
Size: 330ml/33cl can
IBU: 43
What they say: Intensely hoppy, rich mouth feel, malty flavours with soft tropical fruit aroma and taste.
Rating
3.25/5
There was a problem though
I wanted another one, but I had my car with me!!
So, as soon as I got home, I cracked open another one and enjoyed it my back garden.. Bliss...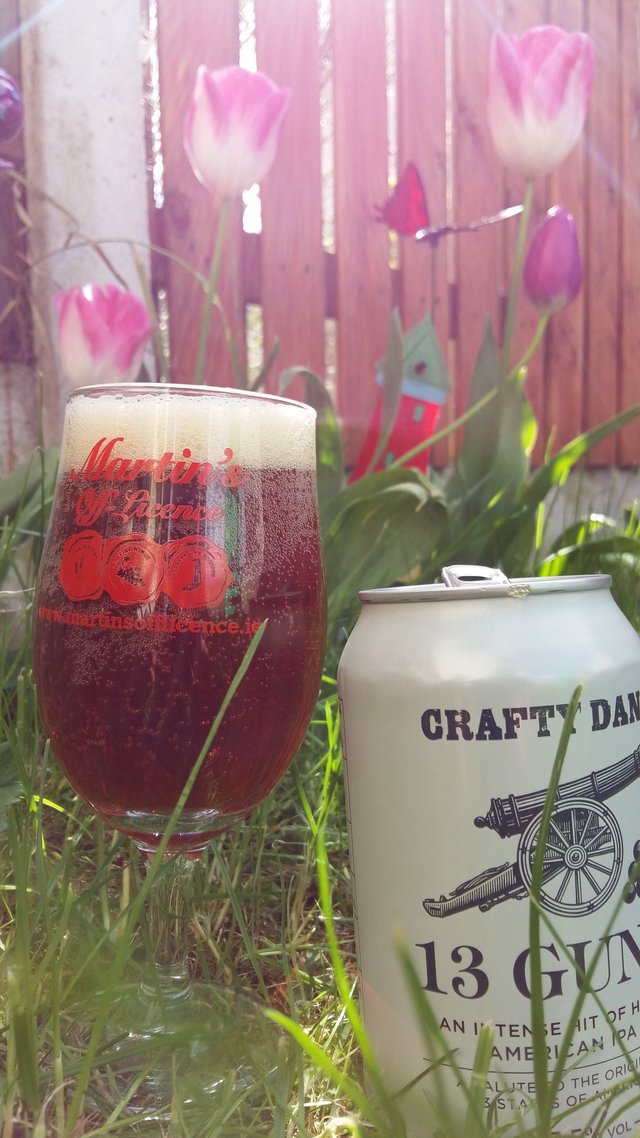 Sun shining down in the back garden, and cool IPA in hand, it doesn't get much better :o)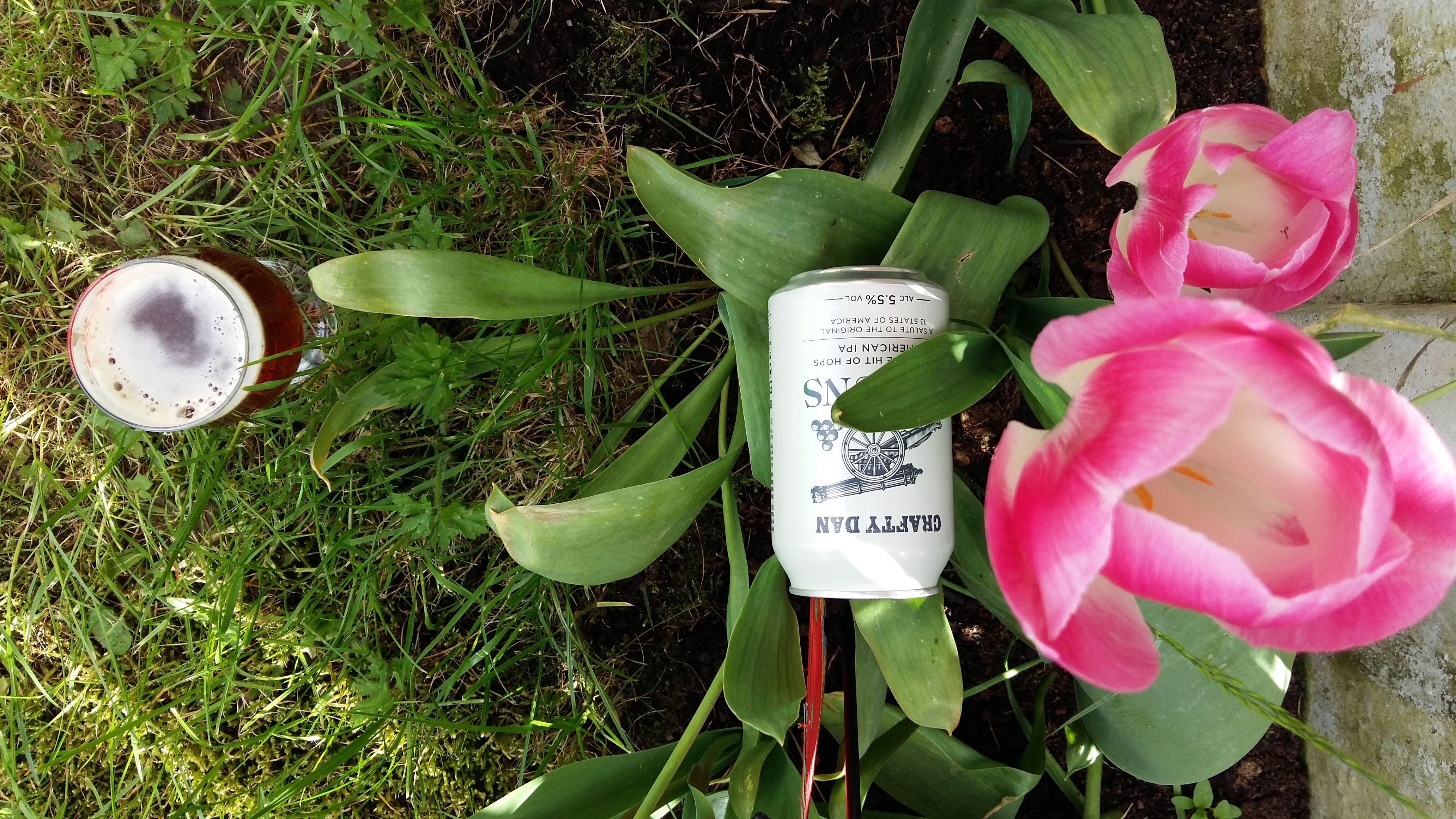 And I can only apologise for the back garden which is badly in need of a cut, but mowing the lawn, while sipping a beer aint easy I tell ya....
I did figure out how to defy gravity though, see how my beer doesn't spill in this shot... :o)
Sir Isaac Newton and his falling Apple's got nothing on me!!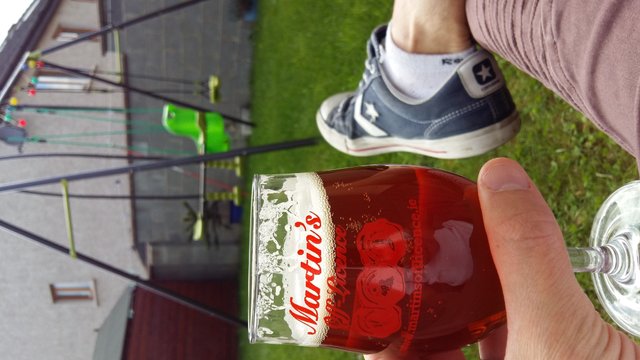 This is a post for #BeerSaturday hosted by @detlev
I hope you enjoyed my review, why not drop by https://steemit.com/@ablaze and say hello :)
Some of my other reviews can be found here:
Irish Beer Review 1 Mcgargles Cousin Rosies
Irish Beer Review 2 The Foxes Rock IPA
Irish Beer Review 3 Kinnegar Scraggy Bay Indian Pale Ale
Irish Beer Review 4 Tom Crean's Irish Lager
Irish Beer Review 5 Rascals Wunderbar IPA
Irish Beer Review 6 Costellos White Rhino IPA
Irish Beer Review 7 Boyne Brewhouse Irish Craft IPA
Irish Beer Review 8 Maggies Leap IPA
Irish Beer Review 9 Kinnegar The Devil's Backbone Amber Ale
Irish Beer Review 10 The Journeyman IPA
Irish Beer Review 11 Jack Cody's Amber Ale
Irish Beer Review 12 Whiplash Swoon
All of the photos are mine and were taken with my Samsung Galaxy A5