"Truther Red Peel" is, of course, not my real name. But I gotta watch my back, you know? Lot of nefarious players out there trying to keep us Truthers from speaking out and exposing their dirty deeds.
Get ready, 'cause I'm here to drop some Truth Nuggets on you. Truth Nuggets are sort of like the red peel that Morpheus gave to Neo in the Matrix movie; once you've been "red peeled," you've been shown the truth and there's no going back!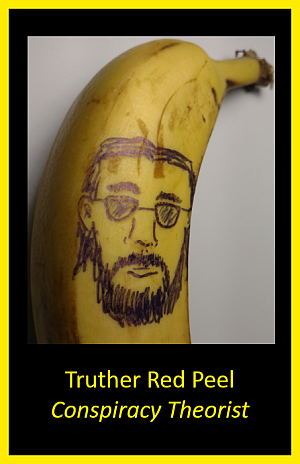 I'm Truther Red Peel, and I'm gonna be layin' down some Truth Nuggets for you today. Hold onto your hats, ladies and gentlemen (and everybody else), 'cause this is something that will impact a great many of you.
I have discovered that there is NOT more caffeine in an espresso than in a cup of coffee!
Who is behind the propaganda that we've been fed all these years, tellin' us that we can wake up quicker and more effectively by downing a teeny cup of espresso rather than our regular mug of joe?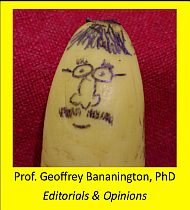 Before you go any further, Mr. Red Peel, I feel it incumbent on me to elucidate that colloquial Americanism. "Joe" in this instance refers to "coffee."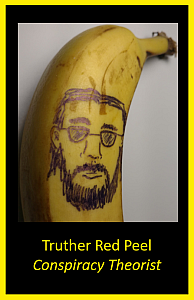 huh??
Was that really necessary, Professor? To interrupt what I'm layin' down for the people, to give them a Scrabble hint?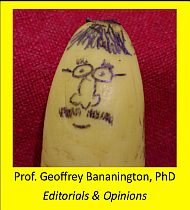 Most assuredly so. As an esteemed professor of Literature, etcetera at Bruisington University, I am most adamantly committed to the proper use of language.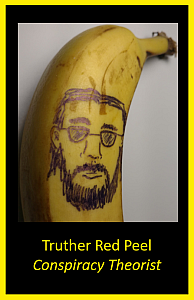 Okay, well, whatever.
As I was sayin'... The Man has been pullin' the wool over our eyes about coffee for decades! But who is trying to fool us all, and what is their agenda? That's the question you gotta ask yourself, people.

Were these untruths spread by café owners, in order to sell you the fancy little cups of espresso rather than the cheaper drip? Were the untruths spread by espresso machine manufacturers, just to put more money in their pockets? Or perhaps we have all been misled by the Italian people in a very successful and nefarious scheme to get us to visit their country to try those little specialty drinks? As we all know, the Italians' dedication to art, commitment to taking care of ancient structures and buildings, and pride in their beautiful countryside and stunning coasts -- all of these are secondary lures for travelers. The #1 reason people visit Italy is for the caffeine rush of those several-times-a-day espresso shots best gulped down while standing at the counter.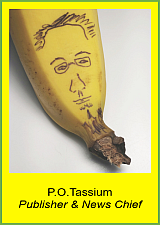 You can hardly blame caffeine content on the Italian people, Red Peel!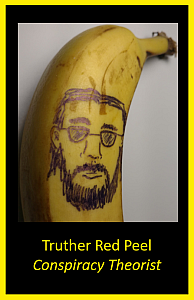 I'm just connectin' the dots, Tassium. I'm not tellin' people what to believe.
But to get back to what this post is all about -- Thinkin' and believin' that we're getting more caffeine bang for our buck by drinkin' espresso. Was it all a mind game?
Who among us hasn't felt their blood pumpin' faster and their head feelin' clearer after just one shot? We've been duped! Connect the dots, people. This here is what is called a placebo effect, where we think a drug (or, in this case, an espresso) is havin' an effect on us when there's really no scientific evidence to back that up.
Okay. Let me take a breath here. I just had me a double shot and my mind's racin'.
Come down the rabbit hole with me, people, while I give you some facts.
A single 1-ounce shot of espresso has about 40 mg of caffeine.
A double espresso has, you guessed it, 80 mg.
A 12-ounce cup of joe... er, coffee... has about 120 mg of caffeine.
So -- doin' the math here for ya -- you'd have to have a single AND a double espresso to equal the amount of caffeine you'd get in your basic cup of coffee.
But wait. There's more. According to Coffee Chemistry's website,
During the 1950's a typical serving size of coffee was between 4 to 6 fl oz (118-177mL), but over the years our "cup" size has grown almost eight times since. Starbucks' smallest cup ("short") is 8oz, while their largest cup ("venti") is about 20-24oz.
But in 2011 Starbucks topped it by introducing the "trenta" which measured in at a whopping 31oz of coffee. Yes, folks, almost a quarter-gallon of coffee!
I don't even want to know how much caffeine is in a quarter-gallon of coffee; it's twistin' my intestines just thinkin' about it.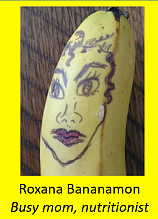 I hear ya, Truther. I usually just get past all this confusion by ordering me a cafe grande WITH a shot of espresso. I cover all my bases that way, see? I got the espresso shot for a quick jolt of caffeine, then I got me the sippin' part of the coffee drink, to slow down the caffeine intake and spread it out over the 30 minutes or so that it takes me to drink it.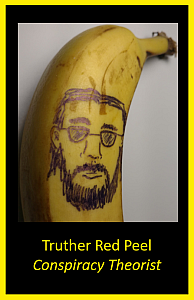 That's nice, Roxana.
Whatever.
So, to get back to what I think was my main point: We're bein' caffeinated. We
know
we're bein' caffeinated 'cause we're the ones drinkin' the stuff. We just want to make sure that
they
know that we know what's goin' on.
Welcome to the Red Peel Club!
And

to miscommunicated caffeine information!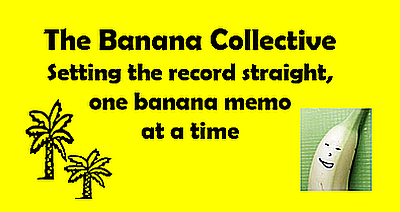 If you enjoyed this post, please consider re-steeming
so that others can meet
the Banana Collective. Thanks a bunch!


More from Truther Red Peel Steemit social conditioning / WWG1WGA / Just say NO to banks / bug juice / fabric softener sheets / our screwed-up calendar



Cool stuff from our Fananas
🍌 - 🍌 - 🍌 - 🍌 - 🍌 - 🍌 It's all relative ~ The 6 Degrees of Banana-ation


Here it is, the Famous Banana-mobile


13-year-old explains Steemit


Banana Protection ~ We've got you covered


Dr. Victor Frankenpeel's latest genetic experiments


Professor Bananington rants about banana pudding






This is for the #ComedyOpenMic weekly contest #27. Join in! Rules are here