Celebrating Artistic Freedom + Empowerment with Cryptocurrency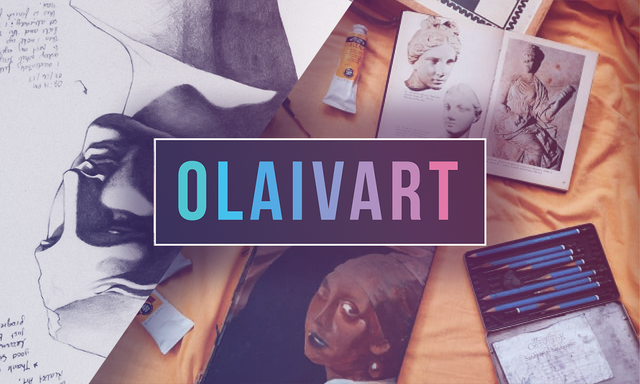 As part of @sndbox Cohort 2, we were tasked to make a re-introductory post which will structure the mission and vision we have set throughout our stay in the incubator. Hopefully through this, I will be able to lay down all the plans I have as an artist and community engager.

Allyssa Olaivar (b. 1993) is a traditional artist based in Philippines. She is self-taught since 2012 and have made it this far by watching free video tutorials online, reading art related books, and by admiring artists on Tumblr where it all started. She later discovered the realist movement based on the 18th to 19th century Classical art, and since then continued to do her practices by copying the artworks of masters in the past. In 2017, she began studying and copying Bargue plates to the best of her ability which improved her technique tremendously. She is currently an emerging artist in their local art scene.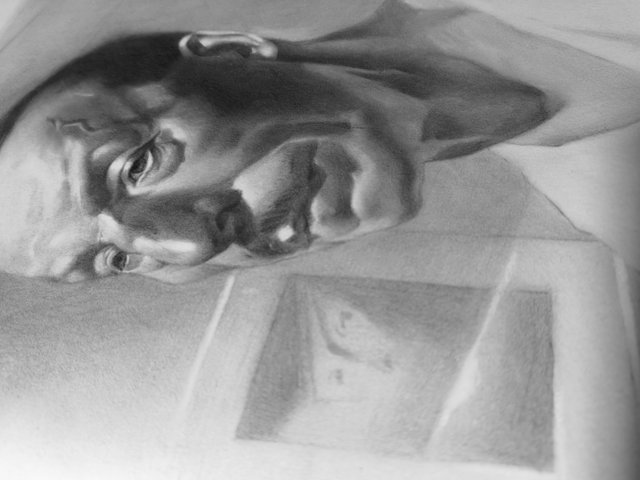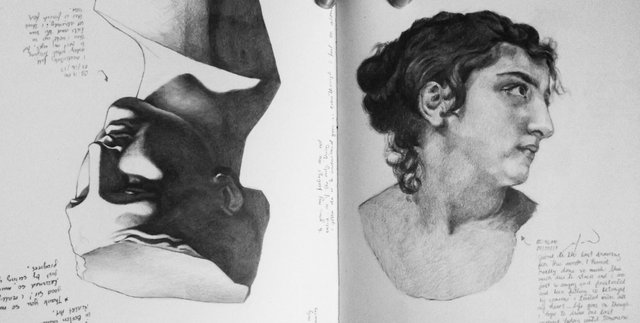 Steemit was first introduced to me as a blogging platform where I can share anything under the sun and earn something from it. I used to see online friends earning hundreds of dollars by sharing content, and that is basically what got me into the blockchain world: monetizing original content.
Apart from drawing and painting, I also enjoy taking photographs, writing, and singing. I used to share my content in Tumblr back in 2010 while only getting few likes and close to zero interaction with followers. Feedback was less and there was no healthy competition unless you have thousands of followers ready to support you.
In Steemit though, you have this supportive community that is very essential to your success, most specially when you're a content creator just starting out. Monetizing content got me into this, but the community is the driving force of everything whether the market bleeds or rockets to the moon.
FINDING SELF-WORTH ― Amazing Adjustments That Have Happened To My Life Since I Found Steemit #Untalented

December of last year, I managed to start my first ever contest which I called: Olaivart Traditional Art Contest. The mechanics were pretty simple. Every 4th Friday of the month, I will be posting a THEME which everyone is free to interpret. The only rule is that it should be a Traditional art, meaning done by hand and without the help of any computer application.
Unfortunately it was discontinued because something happened to me in January until late March. Although I continued in May, the market was so low and I wasn't earning like before, so I had to stop again because I can no longer sustain myself. One of my mistakes is setting the bar too high. I am just a mere minnow starting again, yet I was so willing to give 20 SBD prize pool.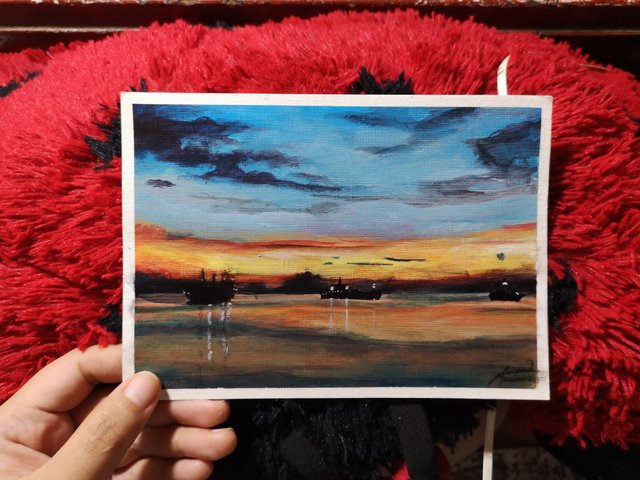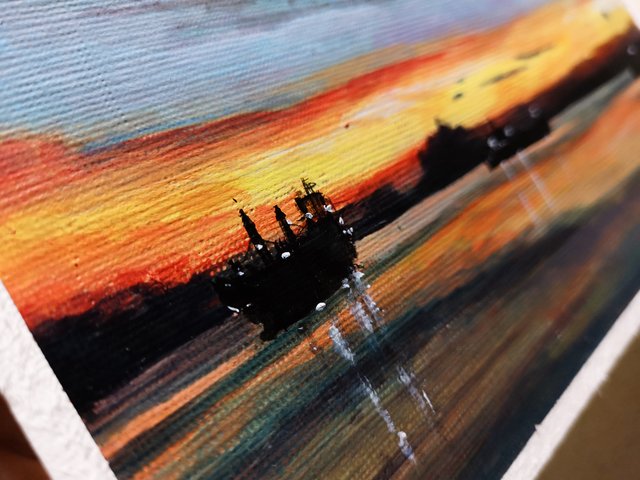 In my 4-month-long stay under @sndbox's incubator, I want to pursue these artistic goals:
Build a strong and enthusiastic audience that will eventually join the contests I am planning to initiate soon. That means I am opening my traditional art contest again, and a few more engagement within the blockchain.
Collaborate with like-minded individuals, whether it be in drawing, painting, writing, or in taking photographs.
Open opportunities for starting artists to showcase their work in a wider audience through curation. I am currently curating for @steemph's Art & Crafts Saturday.
I believe these are all possible through the help of
@sndbox
and my fellow incubatees who are nothing but supportive and diverse talented individuals.
Steemph Cebu New Year Challenge | My Steemit New Year Resolution & Vision Board 2018

As someone who practices classical realism, it in no surprise that I draw nude portrait and figure. This is where Steemit plays fairly. There is no censorship unlike other social media platforms. Apparently, something that looks 100% artistic is lewd and prurient, giving other platforms the right to delete your post or worse delete your account altogether.
Last year, I copied a nude figure and posted it on Facebook. Right after a few minutes, it was taken down, and God knows where the hell that photo ended up. And on YouTube, cursing frequently can demonetize your content.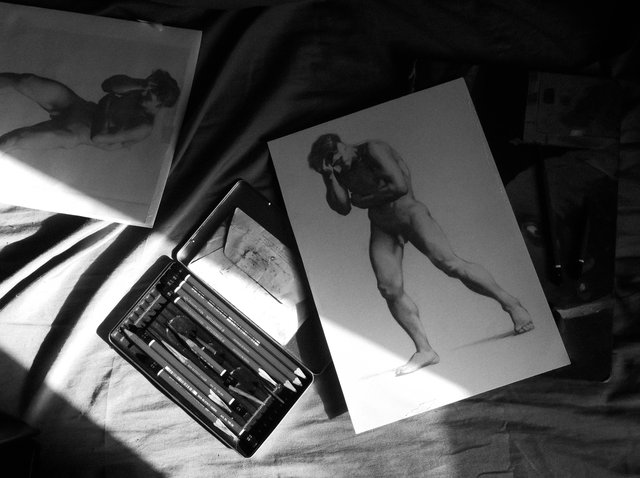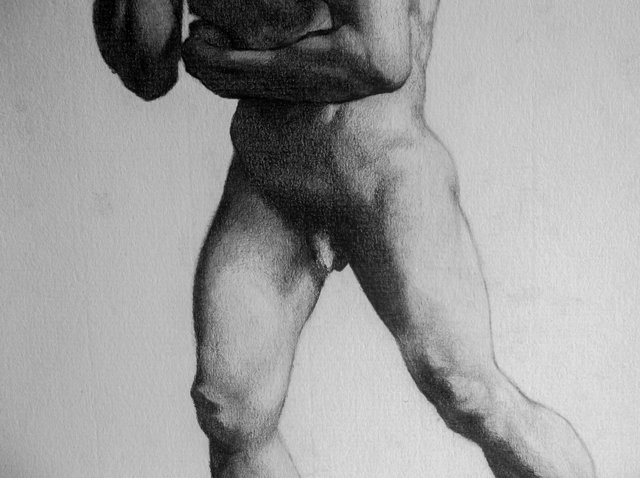 After all that's said, my ultimate goal as an individual is to motivate, inspire, and help in any way I can for the betterment of the Steem community. I think it is very important to remember how community engagement can impact the the whole ecosystem, and I am staying for that. Steemit opened a lot of doors for me, and I couldn't be more grateful.
Now that I am part of @sndbox, I want to use this opportunity to help younger artists seeking for constructive criticism, feedback, exposure, et al. despite being a minnow myself. And if given the opportunity to teach online, I am also very willing to go through that.
I think there's no better way to know a person than by reading what goes in her mind, so let me list down some posts I've made that would best represent the content I'll be able to share to the community: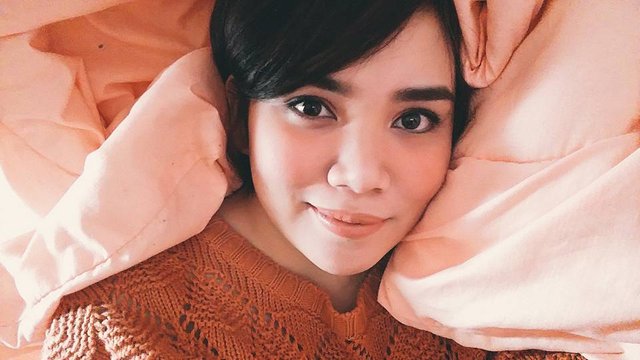 I am Allyssa Olaivar. A content creator who practices art and self-love. Someone who feels deeply and is always transparent to anyone who reads her writings.

Thank you so much for reading, and I hope to see new faces in my personal steemit account. Let's get back to drawing, shall we?
Namaste! ✨



Follow my personal Instagram account!

---
This post was authored by @olaivart , a member of the sndbox incubator. Learn more, follow @olaivart or begin a conversation in the comment section below.
---


Empower artists, writers, musicians, non-profits and community initiatives - delegate Steem Power to @sndbox (using the links below) or follow our curation trail. Learn more about Sndbox - watch our introduction, here.
Follow us on Twitter, YouTube, and our magazine The Creative Crypto / @creativecrypto

---
Posted from my blog with SteemPress : https://sndbox.blog/celebrating-artistic-freedom-empowerment-with-cryptocurrency/
---