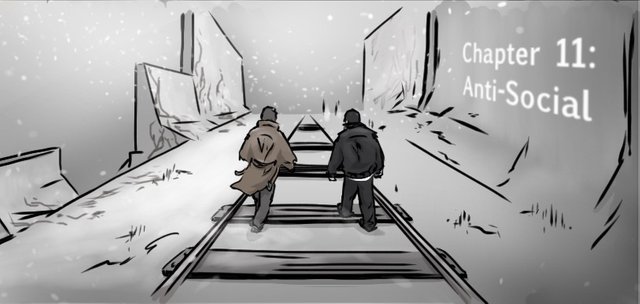 Hey everyone,
Here's the latest page of Shades Of Men, kicking off a new chapter with a snowy scene.
If you're new around here, you might want to consider reading this from the start. You'd be missing out on a ton of adventures. And I promise it's not such a long read. ;-)
Anyway let's dive in with our friendly parisian duo...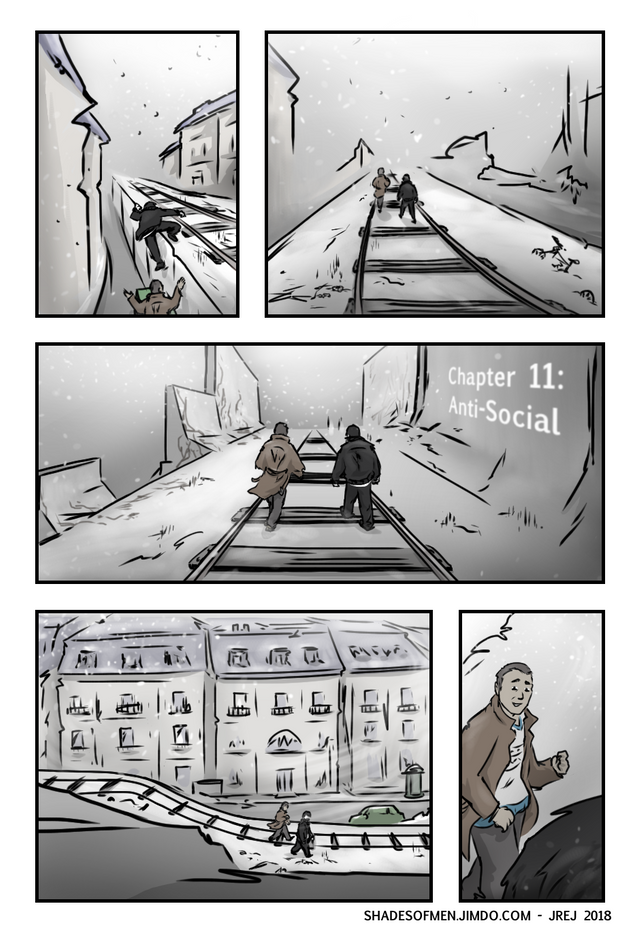 I know it's been a while since my last comic update. Glad to be back. I'll be returning quickly to the drawing board (the ipad) in order to deliver the next page asap!
I'm excited to see the end of the tunnel. Two chapters to go before closing this book. This is huge for me. Still can't believe it!
Please find below some Steemit exclusive progress pics: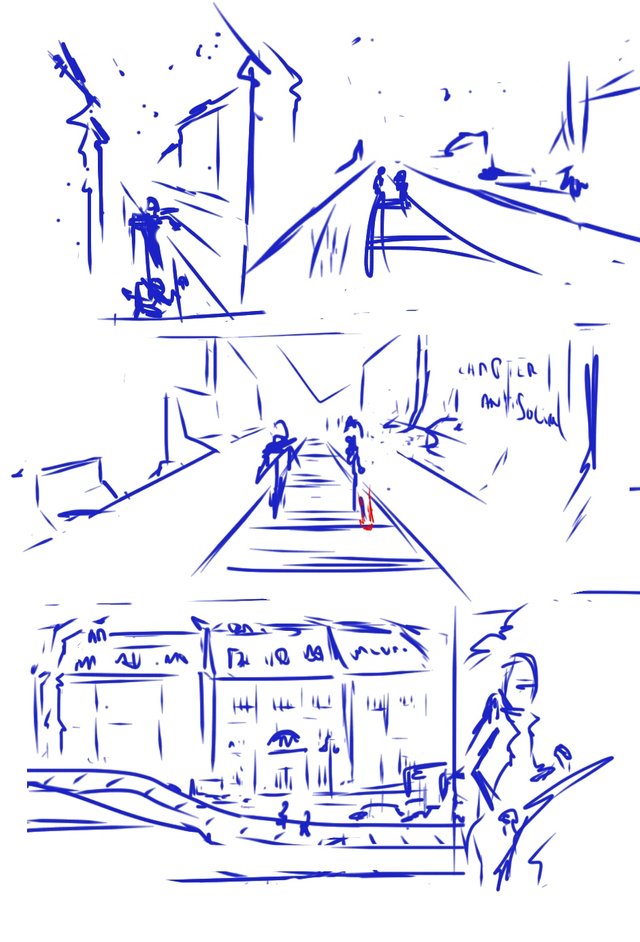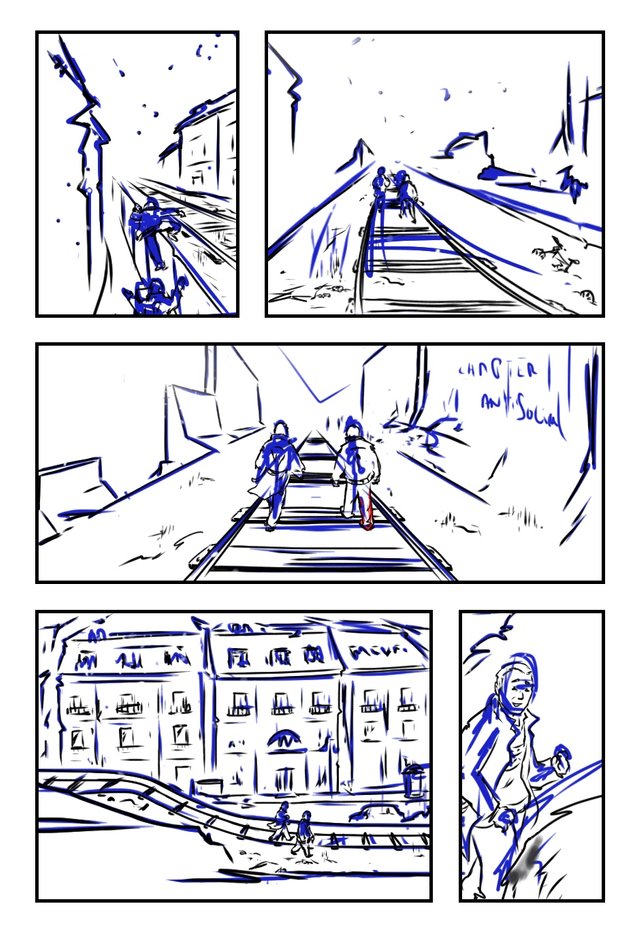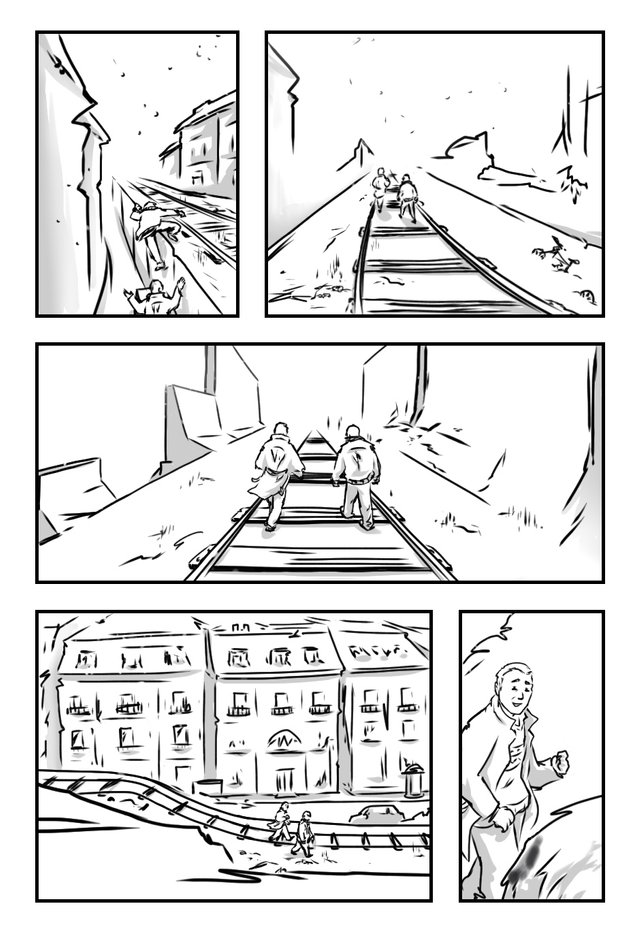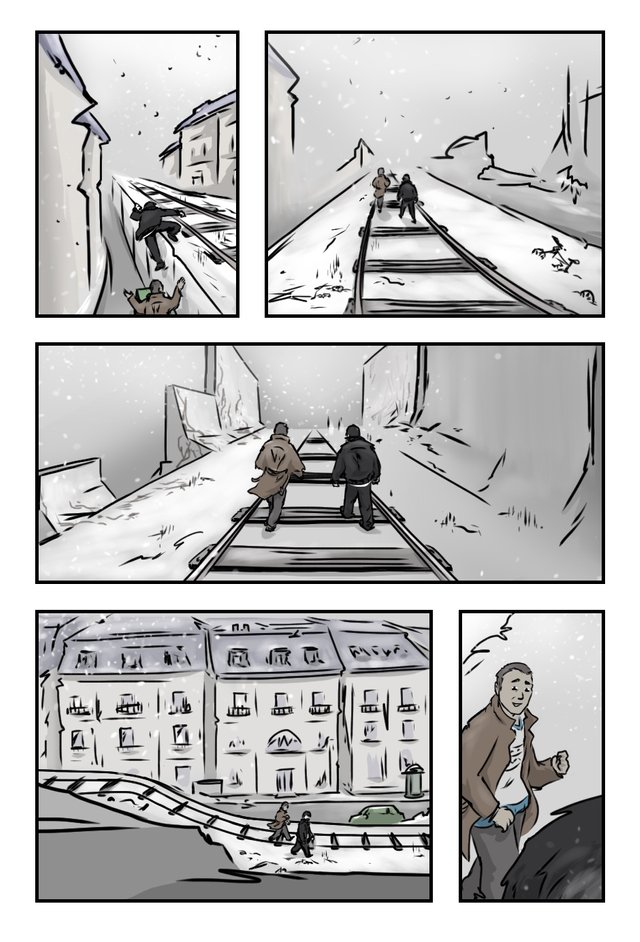 A little bit more about the inspiration for this page:
For the chapter's title I had originally chosen the name "Agoraphobia". I changed it to "Anti Social" as a subtle reference to the french song from the band "Trust".
The scene takes place on an abandoned railway that actually exists in Paris. It's a place called "La petite ceinture" which used to go all around Paris. Now only parts of it are left to explore.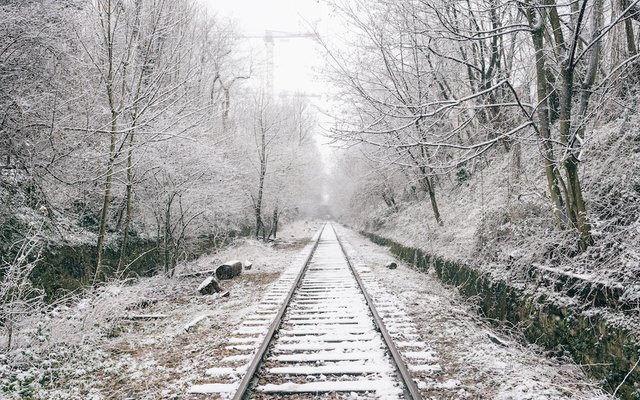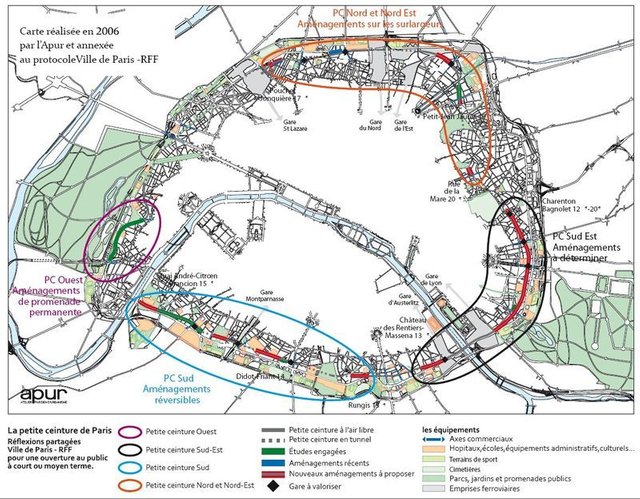 That's all I have for you today. Thanks for your continued support.
Don't forget to upvote or share this post if you feel like it.
Let me know what you thought of the story so far.
See you on the other side,
Jrej
---
Shades Of Men Archive:
Ch1 -Ch2 - Ch3 - Ch4 - Ch5
Ch6 - Ch7 - Ch8 - Ch9 - Ch10
---