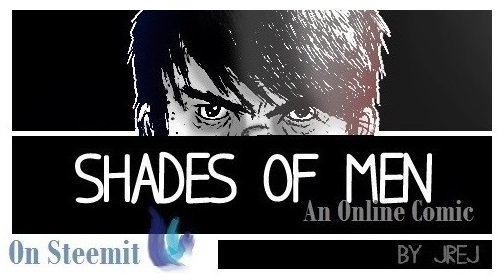 Hello fellow steemians,
It's my pleasure to introduce today my long form comic Shades Of Men to the platform.
So here's below the first chapter of this bumpy Parisian ride.
I'll be posting , a chapter per week, split in two blogs after that.
The story takes place in Paris and follows a group of homeless people as they try to help a kid survive.
It's an action/adventure story I wrote as I was living in this city, back in 2011.
I've been slowly working through it ever since.
For that reason you might see the art evolve as the story unfolds.
Hopefully in a good way. That is for you to say!
I hope that by posting this regularly I can bring attention to comics on Steemit.
Maybe even attracting more artists to the platform.
Time will tell...
I definitely like the positive atmosphere around here.
Now let the adventure begin...
<FIRST/PREVIOUS/NEXT>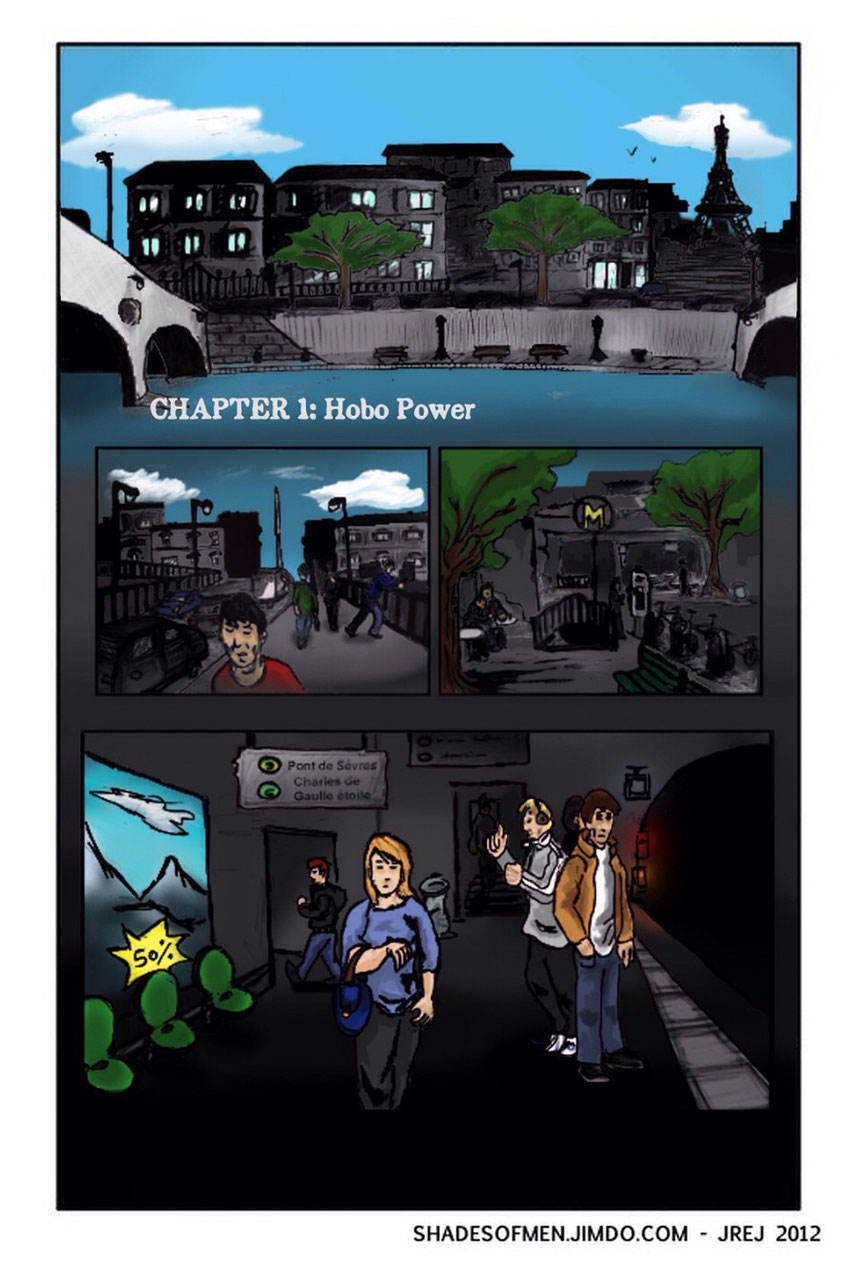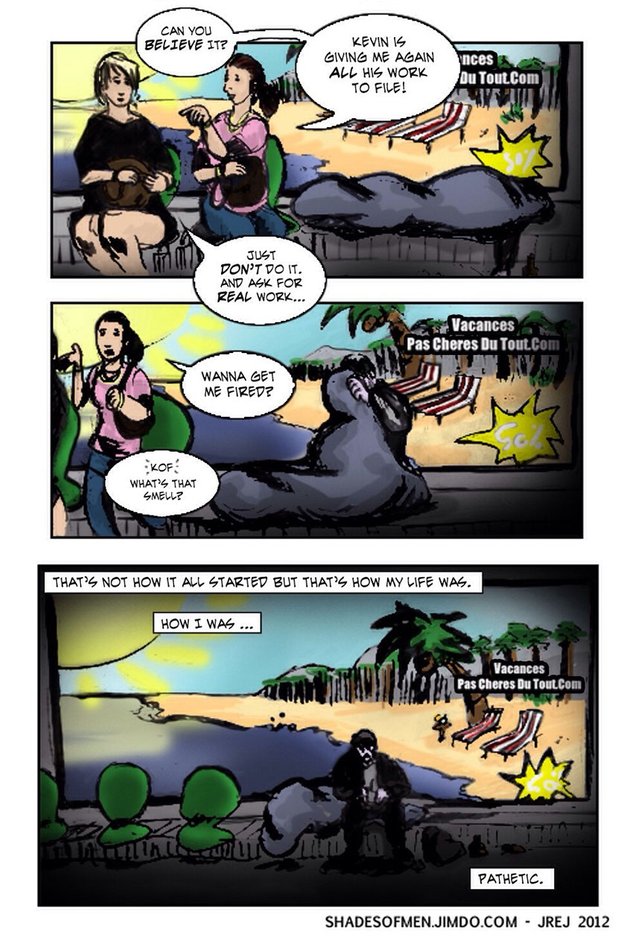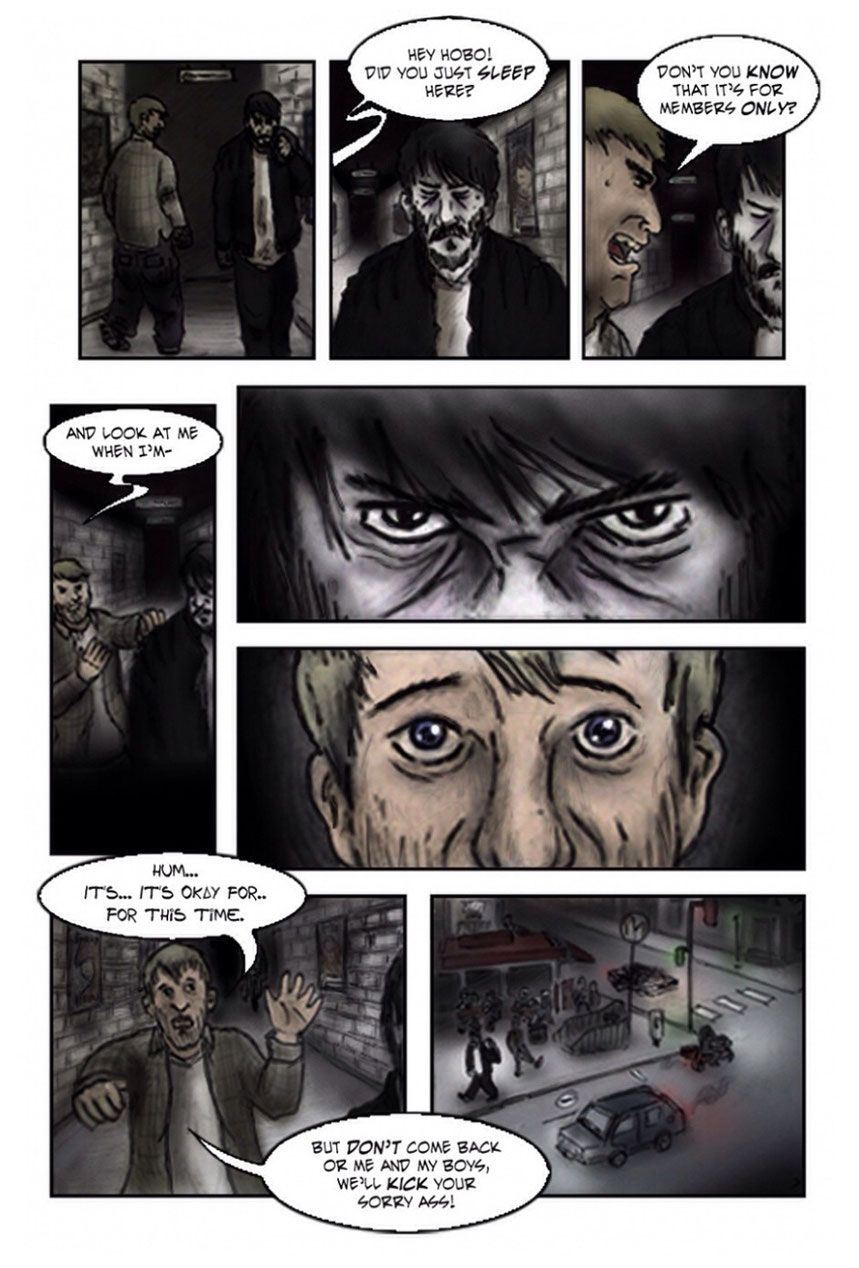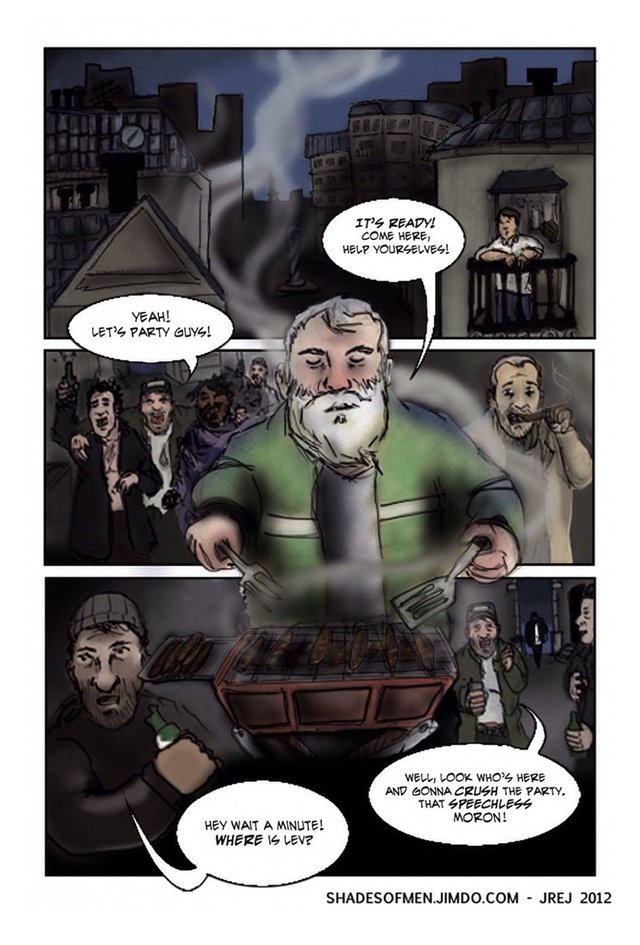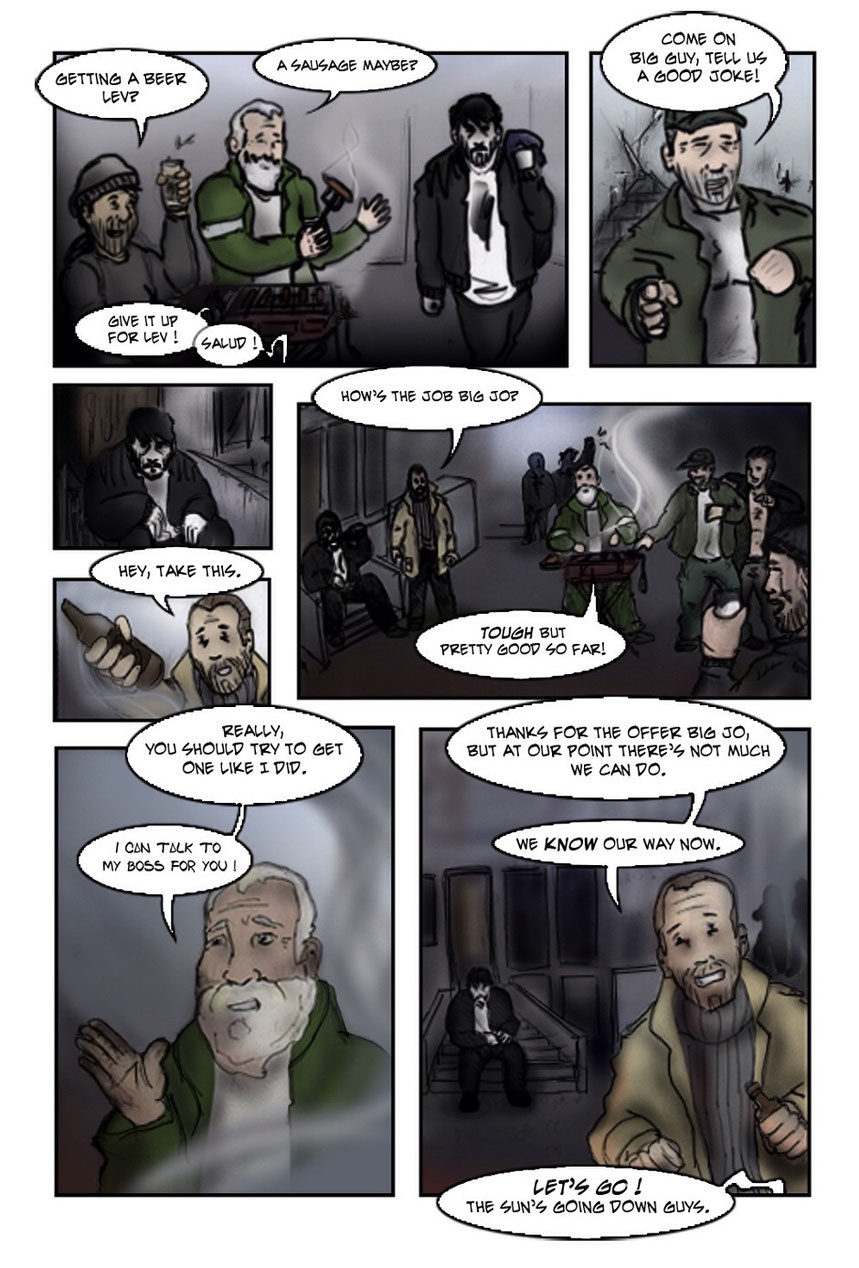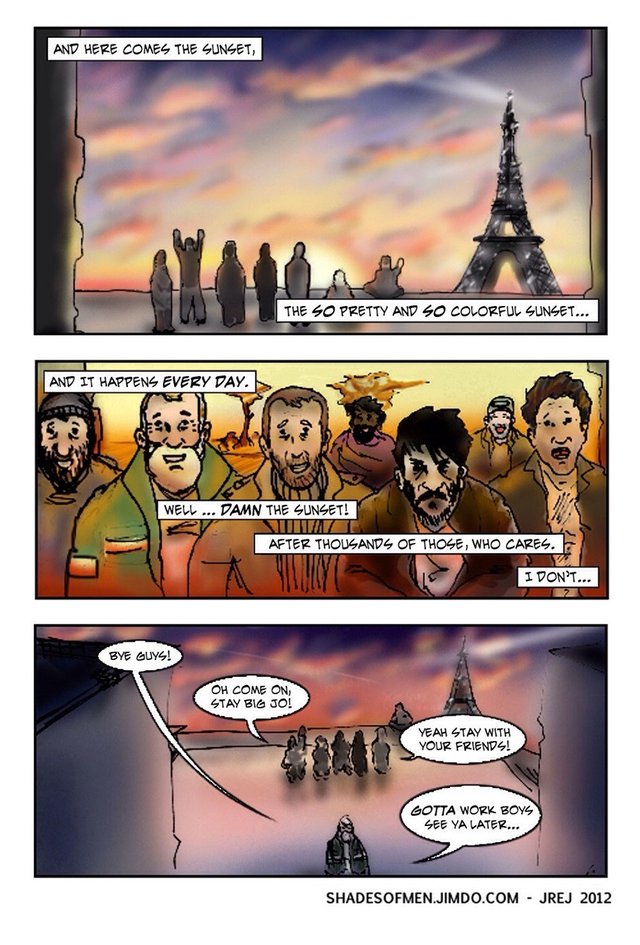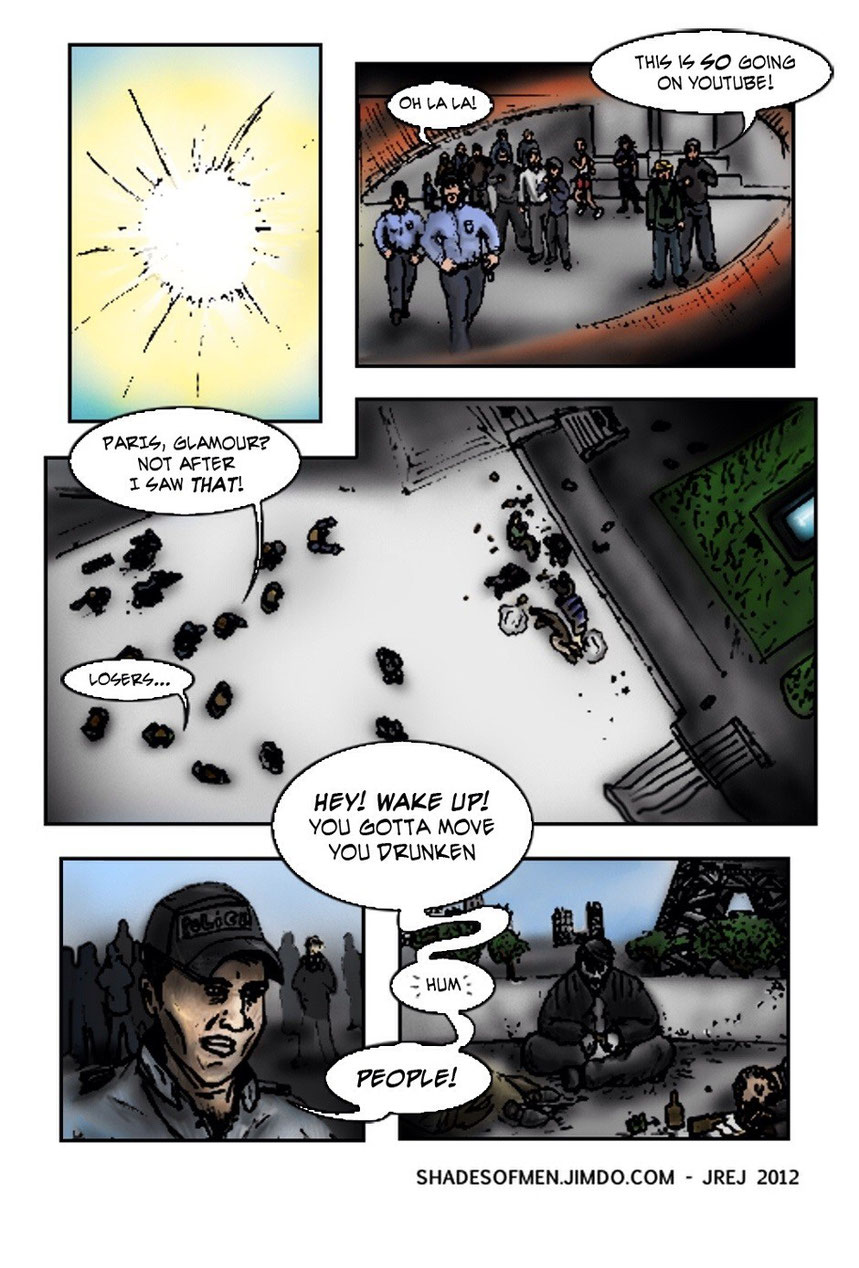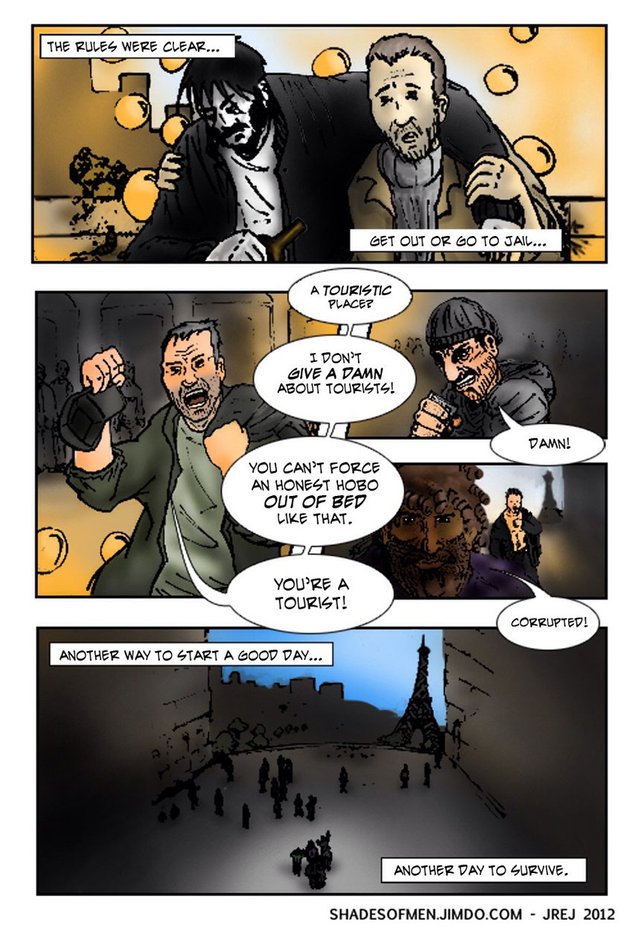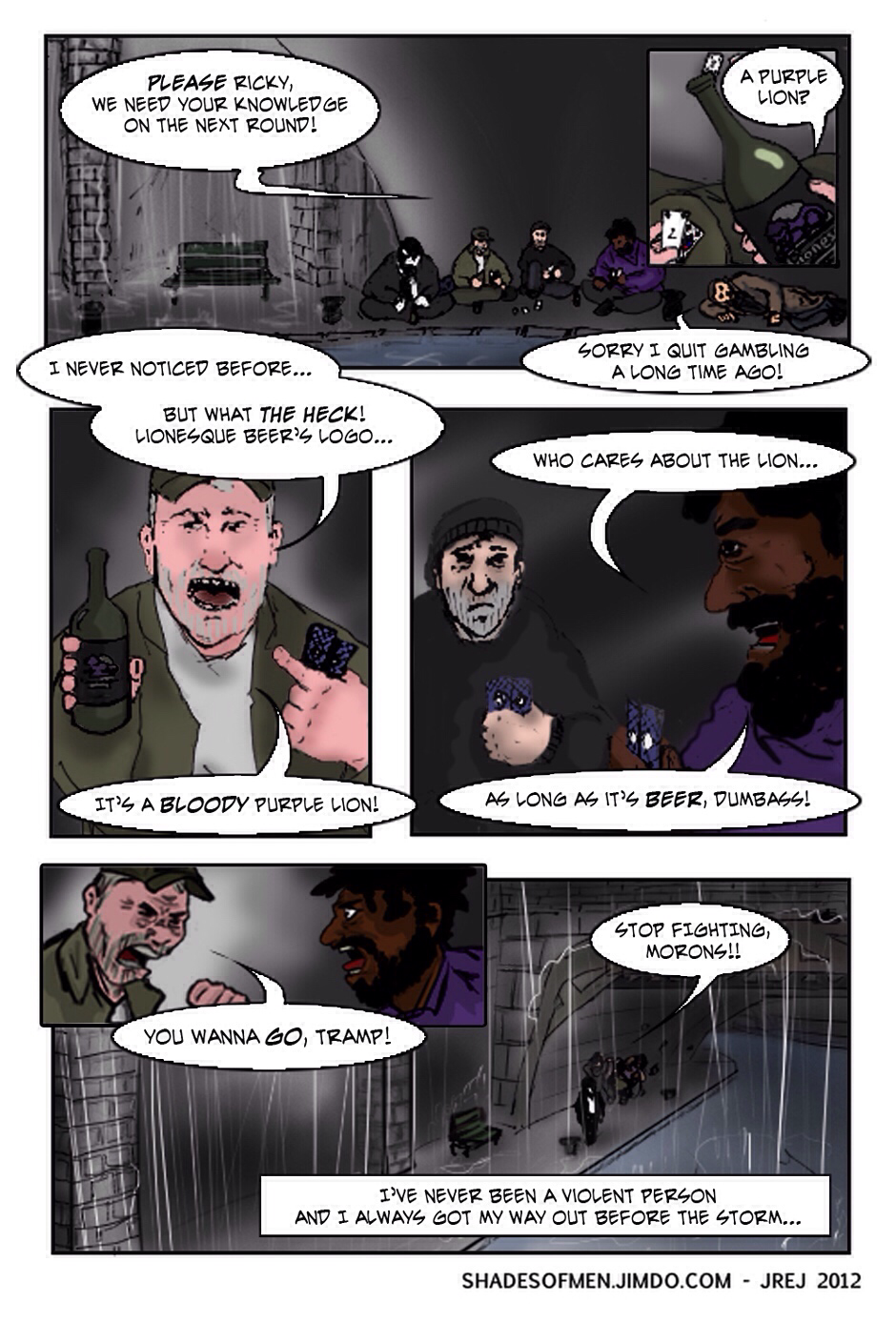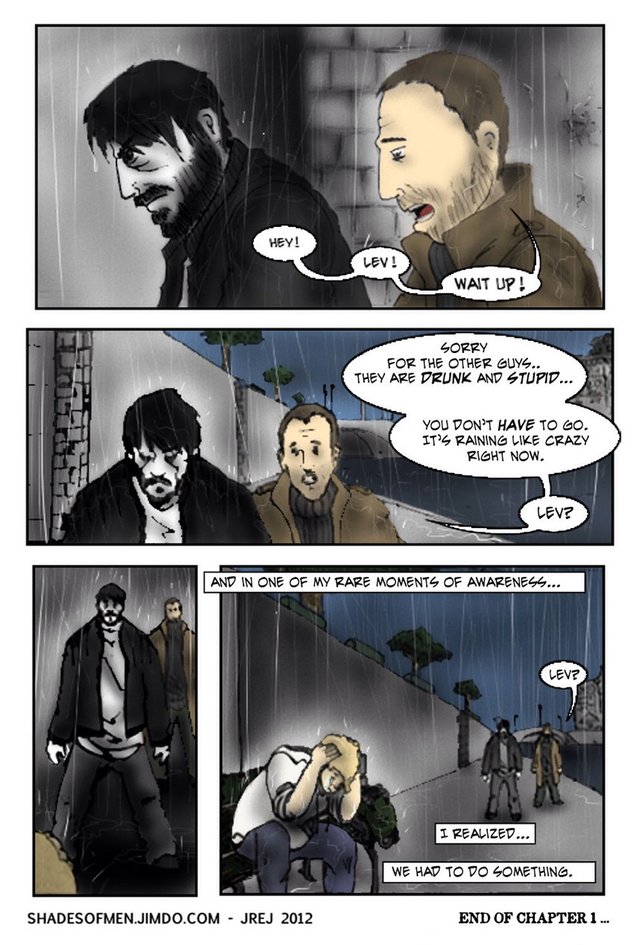 <FIRST/PREVIOUS/NEXT>
Hope you enjoyed this first part.
Don't hesitate to leave a comment below!
Let me know what you think.
See you on the other side.
Jrej