Hello guys,
Here is the new page from my comic.
The first of Chapter 10, titled: "Family Man".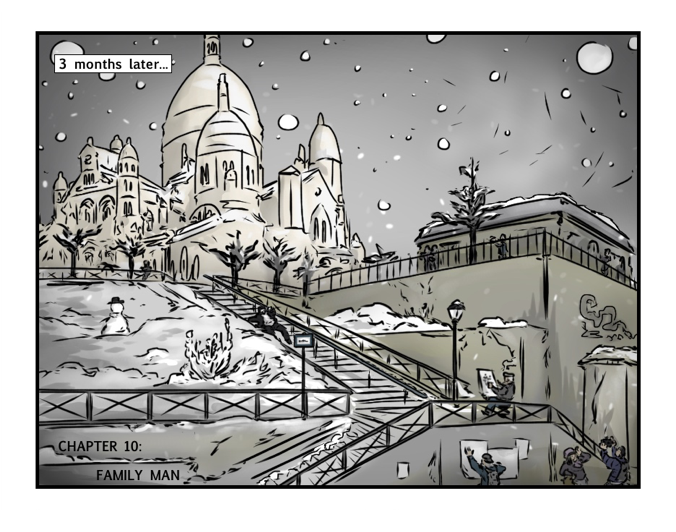 As I mentioned in the previous blogs, I am changing my posting schedule around, switching from a chapter to a page per week. Unfortunately I'm reaching the end of my buffer but I'll be sure to post the half chapter as before once it's done.
As always I recommend reading Shades Of Men from the beginning to understand how we reached this situation.
Last time, the epic rescue mission ended on a sour note... Let's see how our sad bunch kept going with their lives.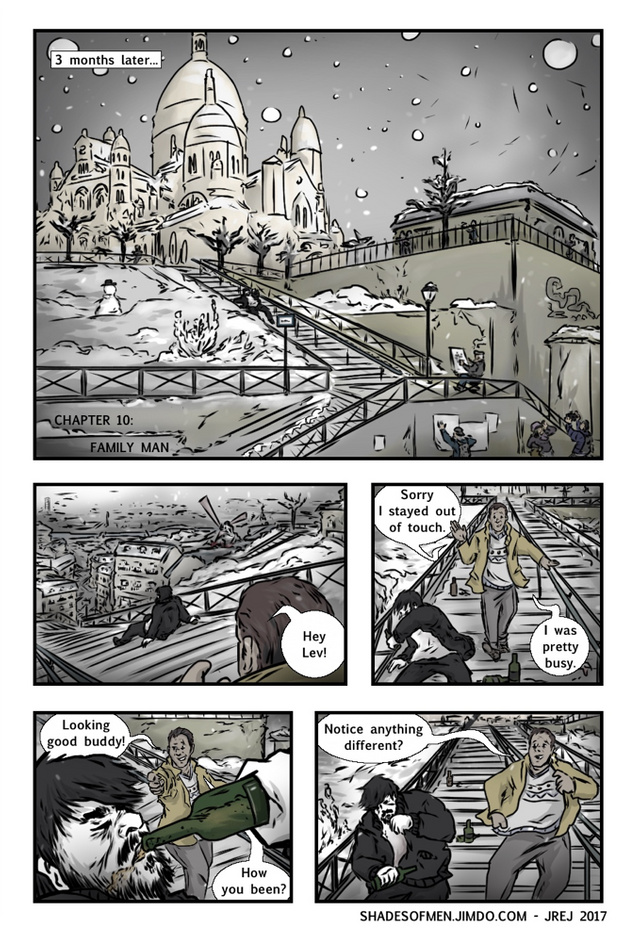 It is nice to finally draw Ricky again. It had been a while!
Check out some work in progress pics to make up for the short post.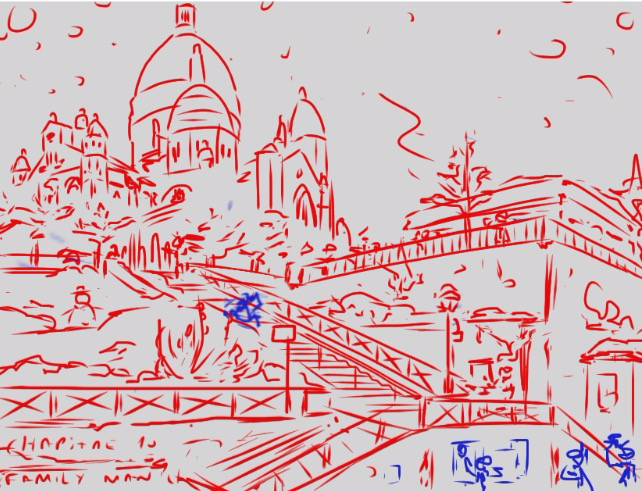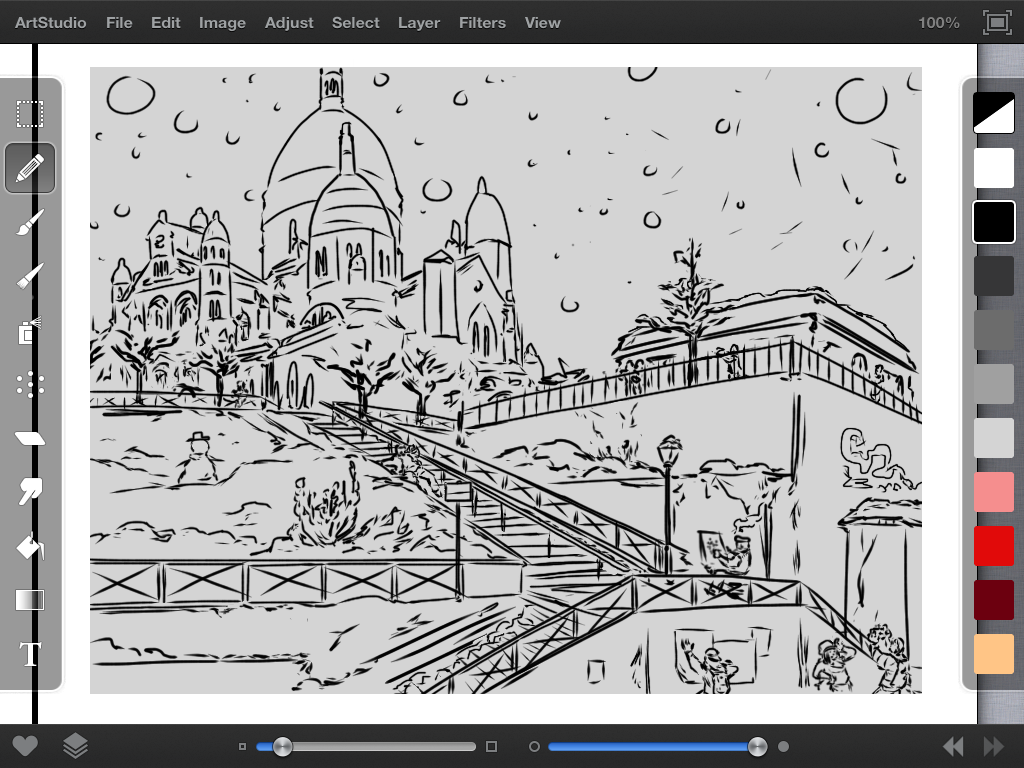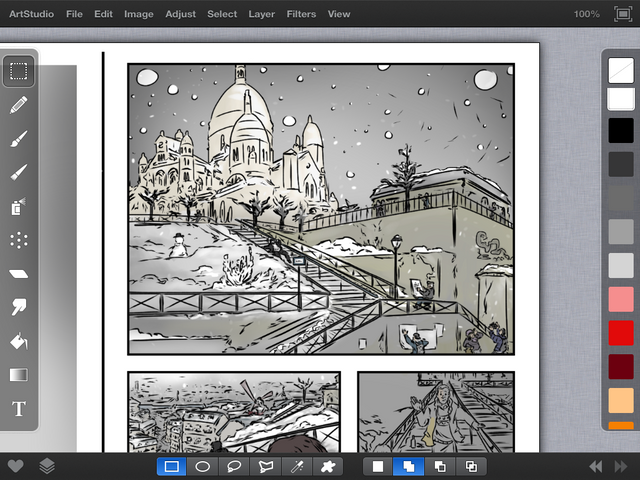 This was a cool page to work on. I actually used a photo for reference on the Sacre Coeur. Couldn't remember all the details.
Let me know what you thought of this new format. I'll be posting another page on Monday as usual. Thanks for following along and for your support.
See you on the other side,
Jrej