Hello there!
Here comes another part of my original comic Shades Of Men. The action continues as the Hobo squad goes for the rescue.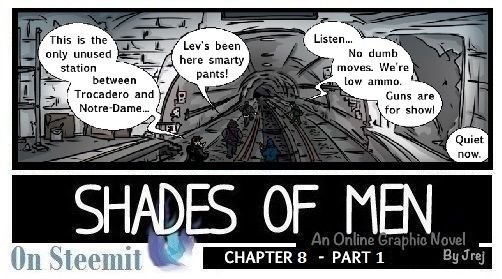 As always I recommend checking out the first parts as you would understand better what lead to this point.
We left the team wishing for cash and left out with something a little more powerful. Rescue team is on the way. Hold on Ricky. Hold on...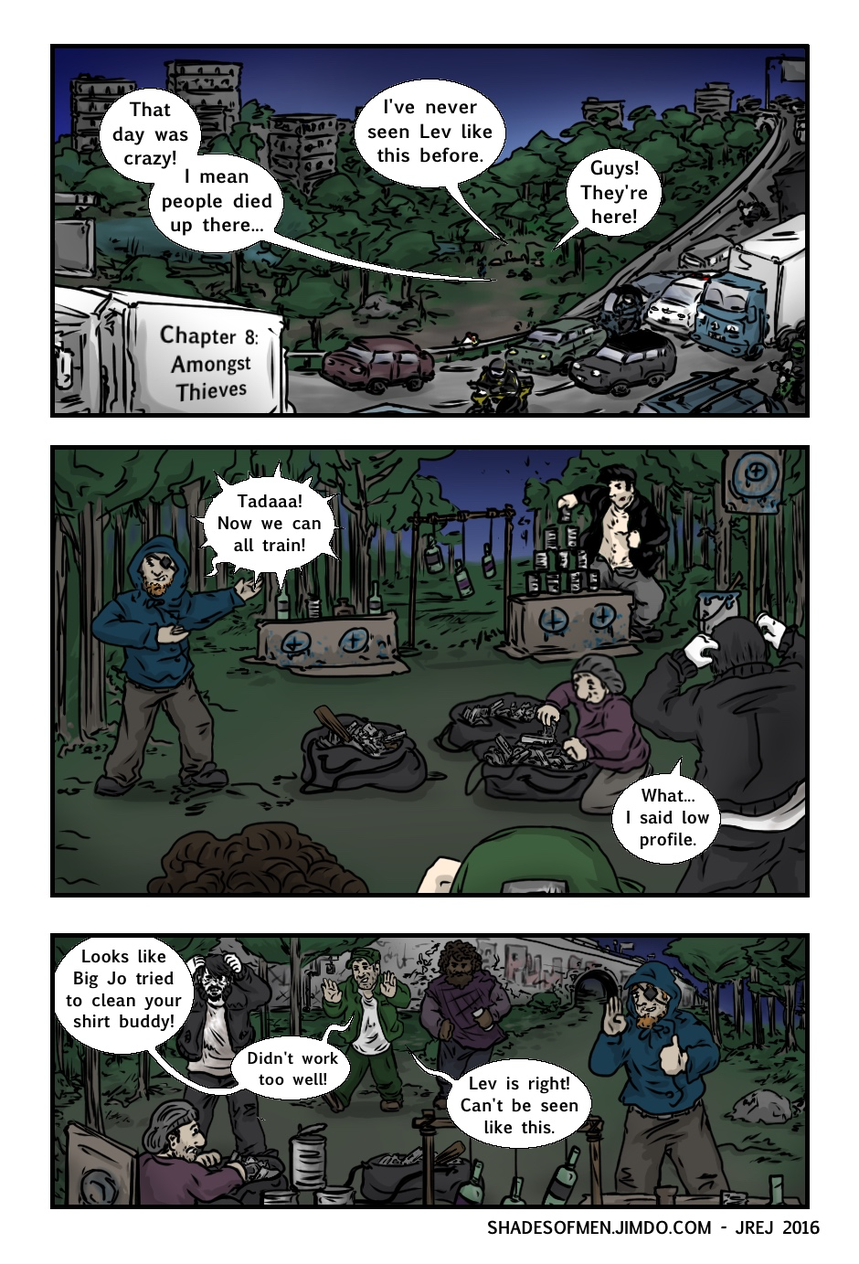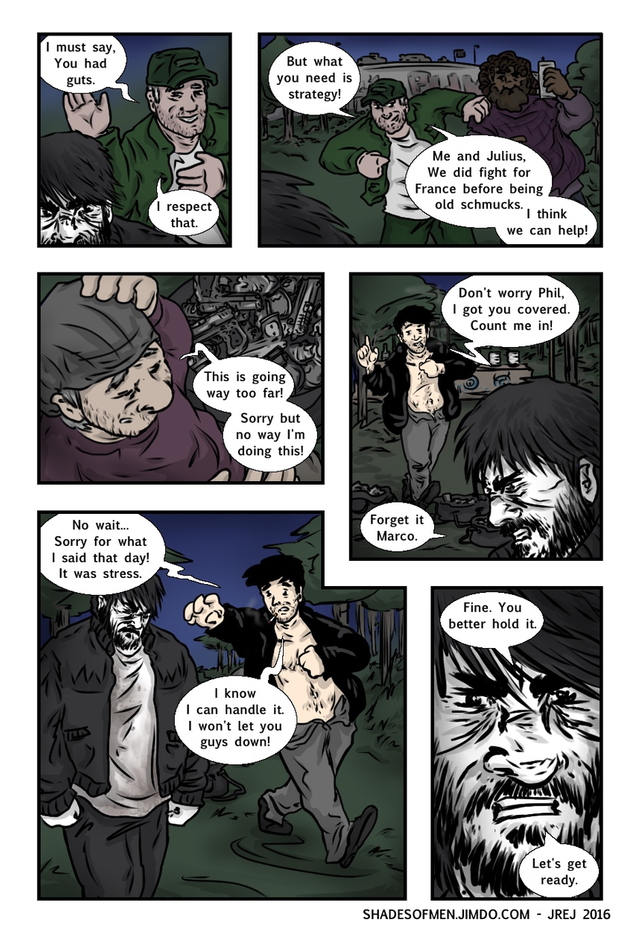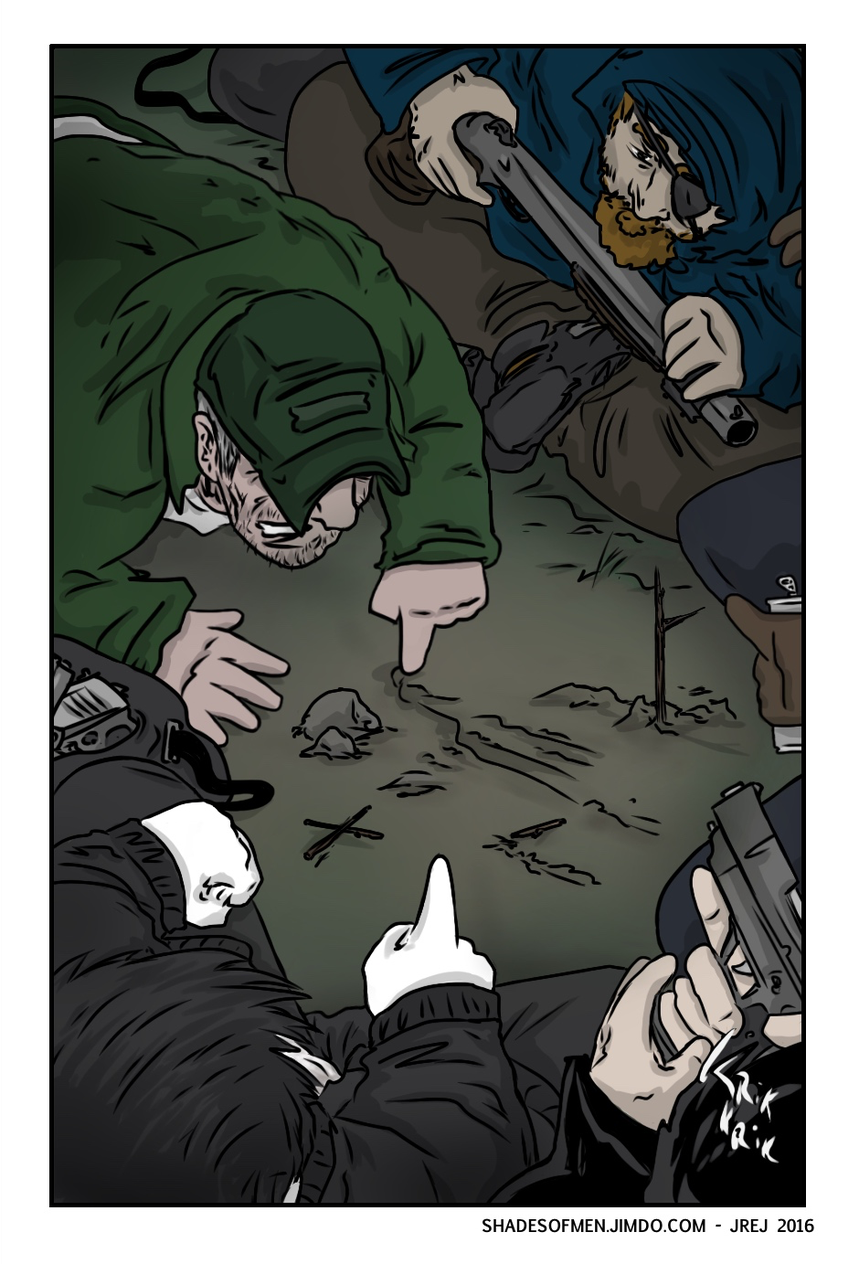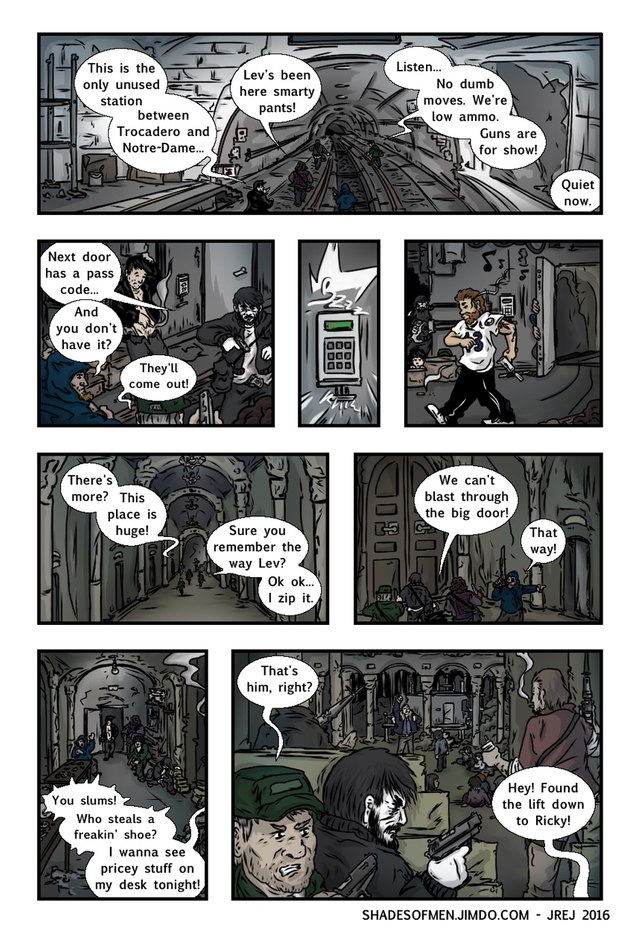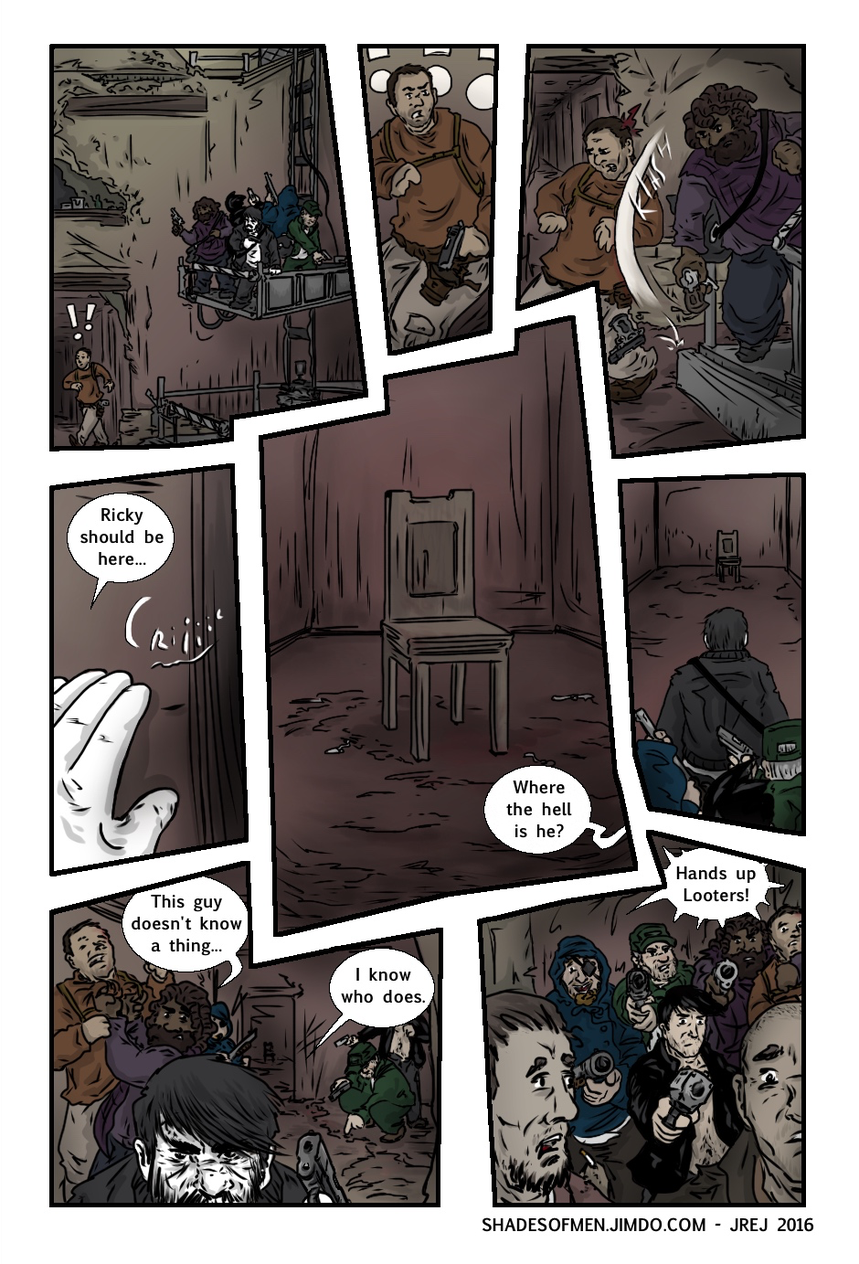 To be continued...
I'll post what's coming next on Monday night. Let me know what you thought of this first part.
I'm always interested in some feedback about the project. Positive or negative. Helps me grow either way.
Also feel free to follow for sketches, portraits, and art related blogs.
See you on the other side,
Jrej