A Dollar A Day charitable giving project : A Big, Big Thank You & A Big, Big Ask - vote for steem on Netcoins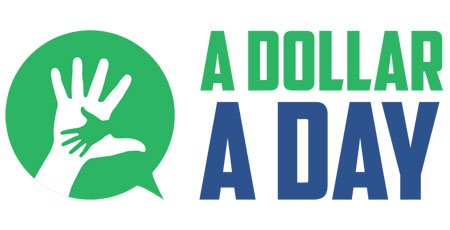 This week has been a big, big week in the history of steem.

Last Sunday @oracle-d launched a contest to get people to vote for steem to get a free listing on the important crypto site Netcoins.


The response was amazing. What Oracle-D started quckly went viral. As the week went on dozens, dozens and dozens of steemians, from minnows to top whales, put out posts supporting the push to get steem to number 1 in the Netcoins contest. Just about every major community joined in pushing the contest to their members.
At the start of the campaign steem was down in 11th place. By Friday we are topping the poll. Now in the vital final hours we need keep up the pressure. Verge is snapping at our heels in second place.
If you havne't voted yet, please go and vote NOW :
---
---
And the best bit for A Dollar A Day...


Amazingly and super generously Oracle-D are donating all the SBD rewards from their intial post, and three subsequent posts, to A Dollar A Day. Check out these posts and give them some upvotes ...
Thank you Oracle-D.
---
But it doesn't end there, as an additional push for the voting @cryptocurator put out a fantastic meme contest - and he is donating half of the liquid post records to A Dollar A Day...
Thank you @cryptocurator
---
---
But it doesn't even end there.
This past month has seen some fabulous generosity amongst the steem community.
In the wake of HardFork 20 @pechichemena launched a Week of Thoughts freewriting series donating the post rewards to A Dollar A Day, raising over 21 SBD from all the week's posts.
Picking up on that @paintingangels also did a series of Week of Thought posts and raised another 14 SBD.
---
@honeybee11 also donated 5 SBD she won in a contest to A Dollar A Day.
@immarojas also sent over 4 SBD from a fundraising post.
I am truly thankful to all these kind steemians for their donations, and to all the regular donors and delegators.
It is looking promising now to reach the US$ 5000 total of donations by the end of the year.
So next year maybe US$ 10,000...?
---
---
HOW TO SUPPORT A DOLLAR A DAY


The A Dollar A Day project is based on the simple idea of people donating one Steem Backed Dollar (SBD) each day. Those SBDs are pooled to give to a bigger daily donation to a good cause around the world.
If you would like to support the work of A Dollar A Day there are five ways you can help :
Just send SBDs for however many days you would like to support to @adollaraday.
---
If you don't have SBDs send steem instead to @adollaraday.
---
A Dollar A Day uses SteemAuto to vote on the posts of all the projects currently supported to provide an extra regular income. The aim is to achieve sufficient steempower to provide a $1 upvote to each project each day.
Delegations of all sizes are welcome - you can use these links for quick delegations :
Delegators (and regular donors) also receive a small auto-vote as a token of appreciation.
---
4. Follow the @adollaraday curation trail


We have recently set up a curation trail for the @adollaraday account. You can follow this to help the projects A Dollar A Day supports. @cryptocurator has made an excellent post all about the A Dollar A Day Curation Trail :
---
All upvotes on @adollaraday posts are welcome. All post rewards are ploughed back into supporting the project.
If you can add @adollaraday to your auto-voter even better.
---
---
Thank you for your support.
---
---
Previous A Dollar A Day posts :
---
---
[ logo by @hungryhustle ]