WITNESS WEEKLY @ 5 November 2022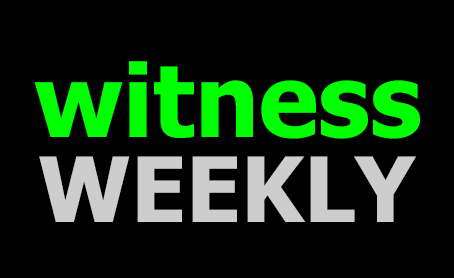 There has not been a lot of movement in the Top 20 over the last couple of weeks.
Just one new entrant, and some rearrangements in the lower half.
@pennsif.witness has made good progress. Both the Seed Node and the Full API Node are now up and running, and the witness has now climbed all the way up to #23.
The initial closing date for Steemit Inc's new $500K Development Incentive Program has now passed. News is eagerly awaited from the Community Developer Representatives of what proposals will be funded for development.
---
---
Pennsif the Witness


After almost 2000 days on Steem I decided it was time to take my contribution to the platform to the next level.
I have therefore set up as a Steem witness... @pennsif.witness
If anyone would like to support what I already do, and what I am planning to do, by giving one of their 30 witness votes to @pennsif.witness I would be hugely grateful.
You can read my full witness announcement here...
Thank you.
---
---
The Current Top 20 Witnesses
There has only been one new entrant in the Top 20 since the last Witness Weekly. @alexmove.witness has swapped places with @steemit-market to take the #20 slot.
@justyy still holds the top spot, and @steemit-market is now holding the first reserve position at #21.
The only other movements have been rearrangements in positions #13 to #17. @bangla.witness has climbed to #13, and @xpilar.witness to #14. @steem-agora, @etainclub and @italygame have all subsequently dropped one or two places.
---
The current top 20 witnesses for the Steem Blockchain on 5 November 2022 are :
---
---
There are a further 35+ active backup witnesses mainly in the #21 - #57 slots.
All top 50+ witnesses are running the current 0.23.1 version.
Many of the witnesses from #59 and below are 'former' witnesses that are running old witness versions (0.23.0 or 0.22.1) and have now moved to another blockchain.
---
Details of all the witnesses can be found in @steemchiller's Steemworld.org, on @justyy's steemyy.com or on @symbionts's ecosynthesizer.com...
The listing in Steemworld.org has the added feature of showing who is voting for each witness (click on the little piechart icon).
---
@steem.history and @future.witness both publish daily witness listings...
---
---
New Witnesses
India Country Reps @cryptogecko and @deepak94 have launched a new witness HindWitness (@hindwitness)...
@cryptogecko and @deepak94 are two of the Admin founders, along with @jyoti-thelight, of the Hind Whale Community...
@hindwitness is currently at #167.
---
The Steem Seven curation project led by @alejos7ven, has launched its own witness @seven.wit...
@seven.wit is currently at #28.
---
---
Witnesses News & Updates
Steemit Development Incentive Program
The recently launched Steemit Development Incentive Program is providing $500K of STEEM to support new developments on steemit.com.
The program is being overseen by the Community Developer Representatives, a team of five top witnesses - @future.witness (@hightouch), @steemchiller, @justyy, @smt-wherein (@iguazi123) and @dev.supporters (@donekim, @glory7 & @wonsama).
One of these @donekim, of the @dev.supporters witness, has given an update on progress on evaluating the ideas and proposals...
---
The list of proposals and suggestions submitted can be seen here...
---
---
Top witness @justyy (#1) has published a number of witness related posts particularly for node testing...
---
@symbionts (#2) have published a warning about the recent hack, and coming shutdown, of Steem-Engine...
---
Member of the @dev.supporters (#3) witness team @donekim has put forward the suggestion that Steem should create a new Open Source Contributor Reward Platform like the old Utopian platform that was very successful in the past...
@donekim has also posted about the hack and shutdown of Steem-Engine...
---
@steemchiller (#4) continues to maintain the top app on the blockchain in the form of Steemworld.org.
---
@steem.history (#5) puts out a number of very useful daily posts covering witness listings, Steem Power rankings and the STEEM system config.
---
@maiyude (#8) has posted an update on the development of the steem.vip steem wallet...
---
@upvu.witness (#11) has made a number of posts giving more information about how it selects the witnesses it supports...
---
@hungry-griffin and @rme of the bangla.witness (#13) team have announced plans for a major new investment in the Steem blockchain...
A million dollar blockchain based web 3.0 social media, networking & blogging project will be launched by 2024.
The program will include a decentralized web 3.0 blockchain social media, networking and blogging project, a side-chain reward distribution project, a multichain DAO project for developers and contributors, an opensource NFT project, and a DEFI project - all based on the Steem blockchain...
---
The charitable fund of @xpilar.witness (#14), @wox-helpfund, has given 400 STEEM to @rodolfmandolina to help with urgent medical treatment for his mother...
---
@etainclub (#15) continues to work on the development of his AVLE app which is now in public beta...
---
@steem-agora (#16) has made a post discussing how the witnesses might play a bigger role in improving the stability and continuous availability of steemit.com through more full nodes and more decentralisation...
---
@joviansummer of the @jswit witness (#38) has written more about the decentralisation issues in Steam API nodes...
---
@boylikegirl.wit (#19) has posted an update on the development of the Boylikegirl Club...
---
@steemit-market (#21) has published another witness report...
---
@cotina (#22) has published its witness report for October...
---
@pennsif.witness (#23) has launched a Full API Node...
@pennsif.witness has also launched the CommunityAction support program to help projects and communities...
Pennsif has also just announced the three winners (@dexsyluz, @ubongudofot, @worldsmile) of the first Pennsif's Picks monthly awards...
---
@ety001 (#27) is currently replaying Hivemind to get the backup data on his new server at Hetzner...
@ety001 has also posted details of how to deploy an Account History node using the official docker image...
---
@stmpak.wit (#51) has posted how they set up a Seed Node...
---
@visionaer3003 (#87) has launched the Camping Club Program - SP Angel - to help newcomers to the platform with free starter delegations...
---
@yasu.witness (#165) has posted his latest Witness Report...
@yasu is also exploring how to set up a Full API Node...
---
---
Becoming a Steem Witness, and moving up the rankings to #23, has given me a whole new perspective on the platform.
With developments like the $500K Steemit Development Incentive Program and the $1million investment plan recently announced by @hungry-griffin and @rme it does feel like Steem is poised at the beginning of a new renaissance.
It certainly is a good time to be a Steem Witness...
Pennsif [ Discord Pennsif#9921 ]
---
---
[ graphic by @pennsif ]