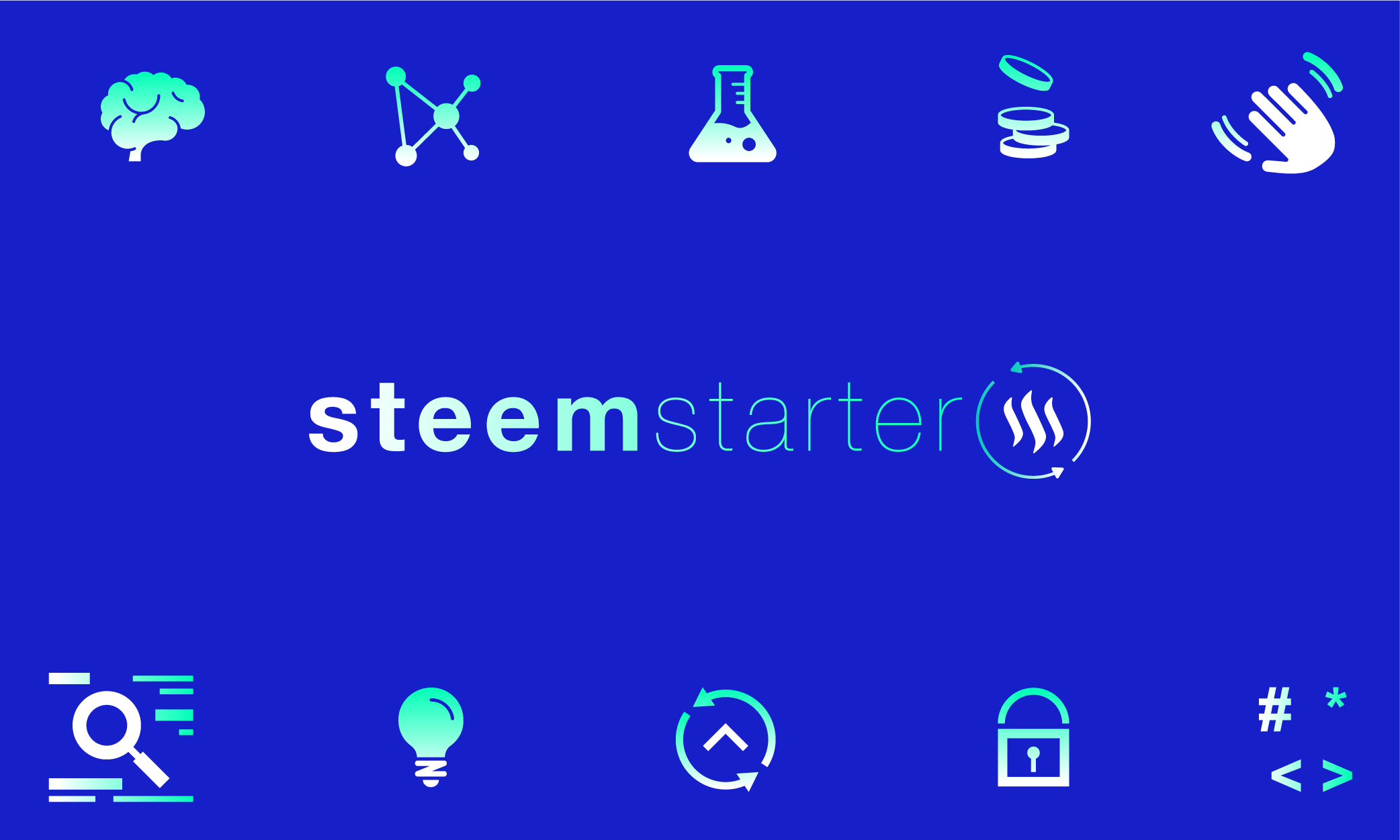 Education & Accessibility

As we dig deeper into the 2nd Sndbox cohort, we've been making big strides to hone our resources and make them more open and available to as many Steemians as possible. From our collaborative partnerships (example) to our weekly questions (example), we're beginning to create more content and voting structures that help new and veteran Steemians alike find their blockchain bearings and get those Steem-powered gears turning.
With those goals in minds, we're excited to announce our latest endeavor to make the Steem blockchain even more accessible -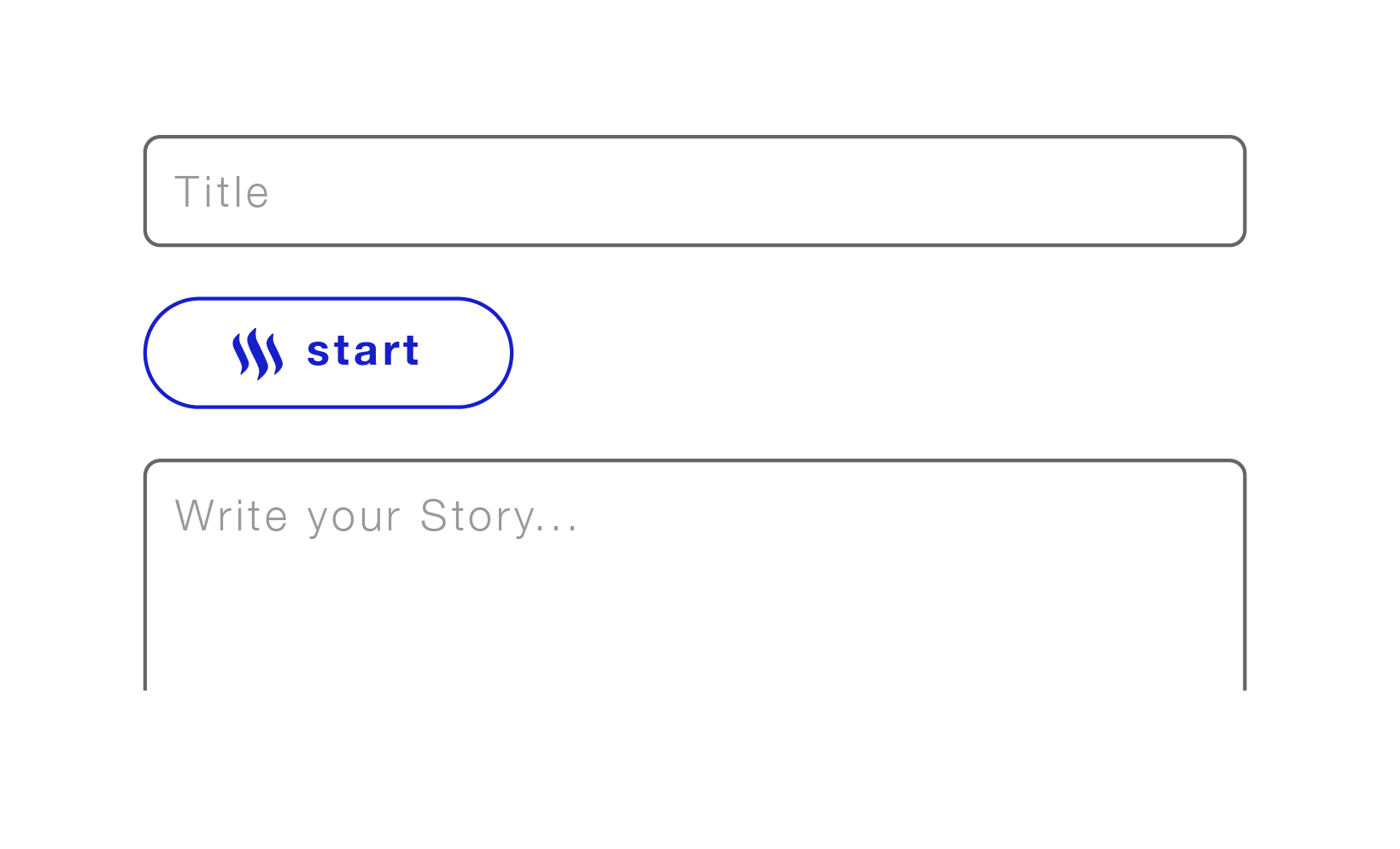 Concept Proposal : Steem Starter - An open source browser plugin for Steemit.com newcomers. The "Start" button (shown below) will fit just below the title bar. Here, Steemians will have access to a simple but comprehensive series of tutorials, templates, DApps and fun exercises designed in markdown. As an example - the ABC's tab will contain three pre-formatted posts that allow a complete newcomer to create their "IntroduceYourself" post or a more seasoned Steemian propose a project.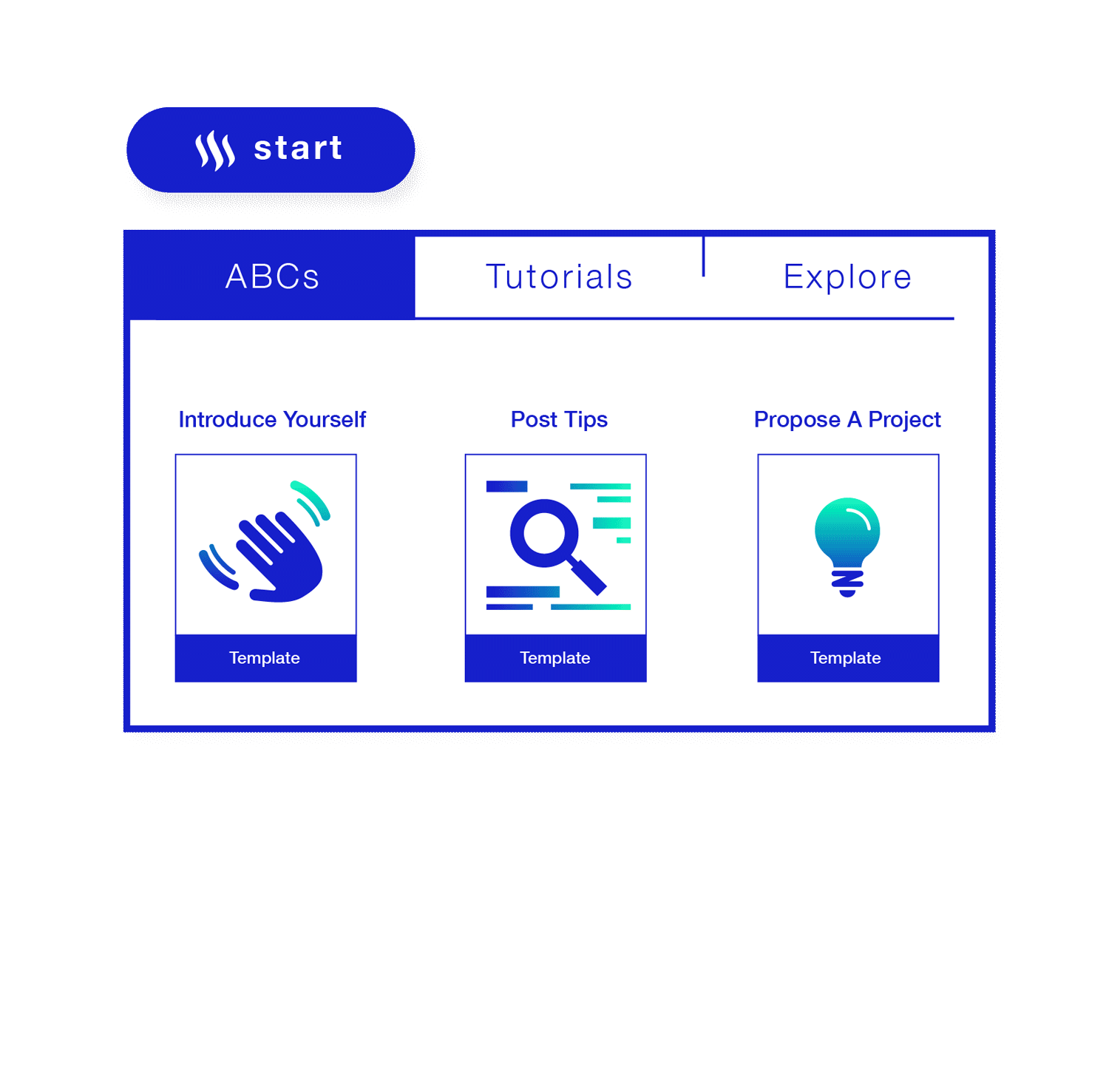 Inspired by "Steemit.com Enhancer"

We drew a lot of inspiration from the collaborative plugin of @kyunga and @yjiq150 - Steemit-integrated templates to help you format dynamic and diverse content. If you haven't used their plugin yet, we highly recommend checking out their work, here!
Plugin Goals Looking Forward
Going full throttle on creative content - We're in our infancy when it comes to our Weekly Questions, and only recently started to partner with major communities and initiatives on Steem to drive more cross-aisle collaboration (check out the Utopian collab here). Our aim is build up a unique library of motivating and brainteasing content to compliment the more straightforward evergreen tutorials / guides.

Tutorial templates of our resources - A solid component of the plugin is to develop helpful markdown tutorials and actionable templates. We'll be testing some of these out with the Steem community in the coming weeks and incorporating successful tests into the final plugin.

Public initiatives and awareness- A big motivation in developing this tool is to make the Steem ecosystem more approachable. Public awareness and retention are still major hurdles for Steem DApps and hopefully, this resource will make it easy for newcomers to discover Steem, find great apps, activities, and even communities.
Special Thanks

We want to thank the @utopian-io and @fundition teams for their support in our recent Crypto Renaissance Exhibition project and now with Steem Starter. This whole effort will be run as a Fundition campaign and wouldn't be possible without the guidance of both teams.
---
Stay tuned for more updates on this open-source project!
Lastly, here are some Beta Weekly Questions that will be included in the plugin:
---

Empower artists, writers, musicians, non-profits and community initiatives - delegate Steem Power to @sndbox (using the links below) or follow our curation trail. Learn more about Sndbox - watch our introduction, here.
Follow us on Twitter, YouTube, and our magazine The Creative Crypto / @creativecrypto