Node.js Translation to Spanish - (1299 words) (Part 33)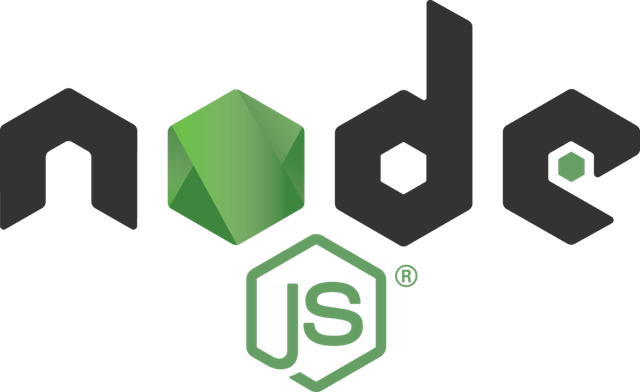 Repository
https://github.com/nodejs/i18n
Project Details
Node.js is an open-source, cross-platform JavaScript run-time environment that executes JavaScript code outside of a browser.
Node.js came into existence when the original developers of JavaScript extended it from something you could only run in the browser to something you could run on your machine as a standalone application.
In simple words, it's an open source execution environment for developing web applications, which is event-based, it uses the V8 engine to provide an execution environment that compiles and executes JavaScript at a higher speed. It is possible to run Node.js without any restriction on Windows, Linux and Mac OS X.
It should be noted that it is NOT a server language, this means that it executes code, so it could be understood as an interpreter.
Contribution Specifications
Node.js is currently being translated into 33 languages. I´m contributing to translate it into the Spanish language. So far, we have managed to translate 32% of the project.
Translation Overview
I continue with my contribution in the ChangeLog_V8.md folder.
A Changelog is a record of all the notable changes made to a project, it usually includes change records such as new features or bug fixes. It includes all the changes historically, although it is intended that a Changelog does not include all the changes, but rather it contains a list of notable changes ordered chronologically for each version of a project.
For large projects, there are many people who work in systems with different ideas about design and different knowledge about standards. This leads to a totally different technique, and the more documented it is, the more people can work together.
I've finished translating the commits of version 8.1.3, the commits of version 8.1.2, and started version 8.1.1.
I explained a bit about version 8.1.3 in my previous contribution, so I'll describe the changes in version 8.1.2:
In this version there were no commits. This was a release to fix broken process.release properties. You can read more about it by clicking on this link.
These were the changes made in version 8.1.1:
stdout and stderr are now available in the error output of a failed call to the util.promisify() version of child_process.exec.
This converts the initial implementation of a promised exec that used the customPromisifyArgs support in util.promisify with a custom implementation. This is because exec and execFile, when there is an error, still supply the stdout and stderr of the process, and yet the promisified version with customPromisifyArgs does not supply this ability.
A custom implementation was created and has been attached to exec and execFile using the key util.promisify.custom.
Fixed a regression that broke certain scenarios in which HTTP is used together with the cluster module.
This corrects a regression that caused an error to occur while trying to issue the 'timeout' event on the server referenced by socket.server
The rejectUnauthorized option now works correctly for unix sockets.
As of this change, self-signed certificates are allowed to work with Unix sockets by sending the rejectUnauthorized option.
A change that interrupted npm init and another code that uses readline is reverted several times in the same input stream.
This reverts the commit #81ddeb9, where the event listener is cleaned in onNewListener.
Some commits:
English:
bf065344cf - stream: ensure that instanceof fast-path is hit. (Benedikt Meurer) #13403
Spanish:
bf065344cf - stream: asegurarse de que se ejecute la ruta rápida de instanceof. (Benedikt Meurer) #13403
With the new Ignition+TurboFan pipeline, the instanceof fast-path can be missed if the right-hand side needs a TDZ check, i.e. is const declared on a surrounding scope. This doesn't apply to Node 8 at this point, where it's at V8 5.8, but it applies as soon as V8 5.9 rolls. There's work going on in Ignition (and TurboFan) to optimize those TDZ checks properly, but those changes will land in V8 6.1, so might not end up in Node 8.
One way to work-around this in Node core for now is to use var instead of const for those right-hand sides for instanceof for now, especially Buffer in case of streams. This is not beautiful, but proper ducktape.
---
English:
[dd158b096f]dd158b096f - src: make IsConstructCall checks consistent (Daniel Bevenius) #13473
Spanish.
dd158b096f - src: hacer que las verificaciones de IsConstructCall sean consistentes (Daniel Bevenius) #13473
The most common way to perfom this check is by using the simple CHECK macro. This commit suggest making this consistent in favour of the most commonly used.
---
English:
38a1cfb5e6 - v8: add a js class for Serializer/Dserializer (Rajaram Gaunker) #13541
Spanish:
38a1cfb5e6 - v8: añadir una clase js para Serializer/Dserializer (Rajaram Gaunker) #13541
Calling Serializer/Deserializer without new crashes node. Adding a js class which just inherits cpp bindings.
Regression tests were also added.
Languages
This contribution was translated from English to Spanish.
Word Count
In this contribution, I've translated 1299 words
I've translated a total of 39141 words so far.
Previous translations on this project
Proof of Authorship
You can check My Crowdin Profile for verify my contribution in this project.