Caution while crossing the street (Contest: Zombies)
I stumbled upon another contest which seemed pretty "funny". It's a zombies themed contest by @kommienezuspadt.
So there have to be zombies... But I wanted that there is a certain message to the picture. Well, here we go:
The entry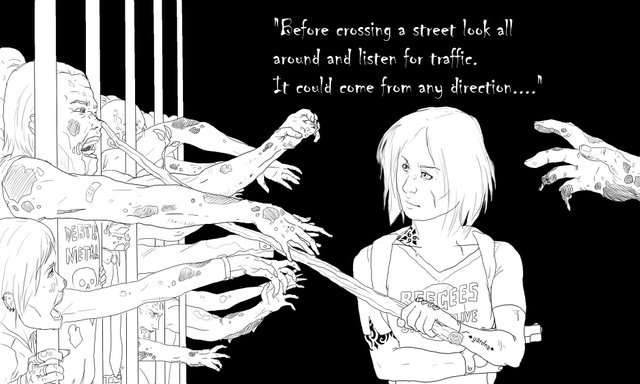 As the caption says, you should always look in all directions, beacause the traffic could come from any direction.
Be careful, kids!
This reminds of an old joke or two:
-Why did the chicken cross the road?
-Because there were zombies chasing after it.
-Knock-knock.
-Who is there?
-RAGHRGHR!
-Raghrghrg wh-....
Well, it is pretty late, gotta sleep, I guess
---
---
---
The process (step by step animation)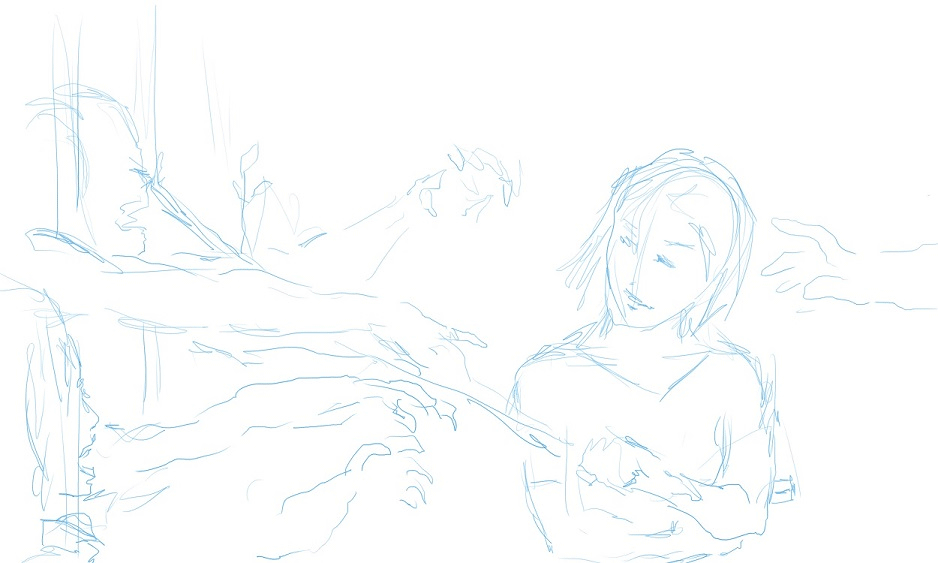 ---
What would you say? :)
---
Is it too scary?
How about a cute cat instead? :)