Trial by Comics winners for "Zombies" and new theme announced!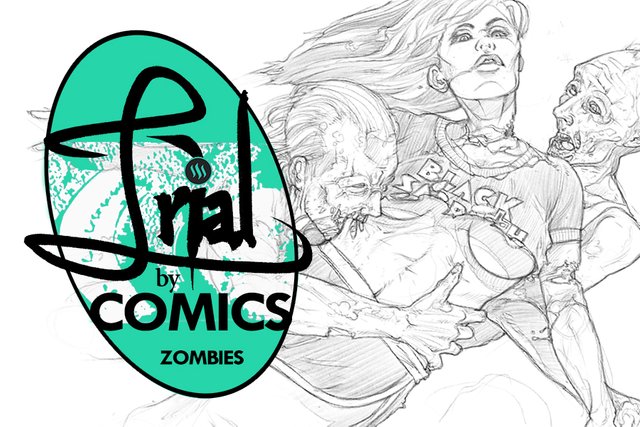 Good evening, Steemit! I'm back in Minnesota and it's time to sort out the survivors of Trail by Comics! This week's theme was "Character Design". Steemit artists were challenged to come up with their own characters, develop stories, backgrounds, histories, etc. As a creator myself with several comic titles I'm currently working on, I wanted to see posts that would inspire my own character development. I'm happy to say, that was certainly what we saw. Without further adieu, here are your winners for "Character Design".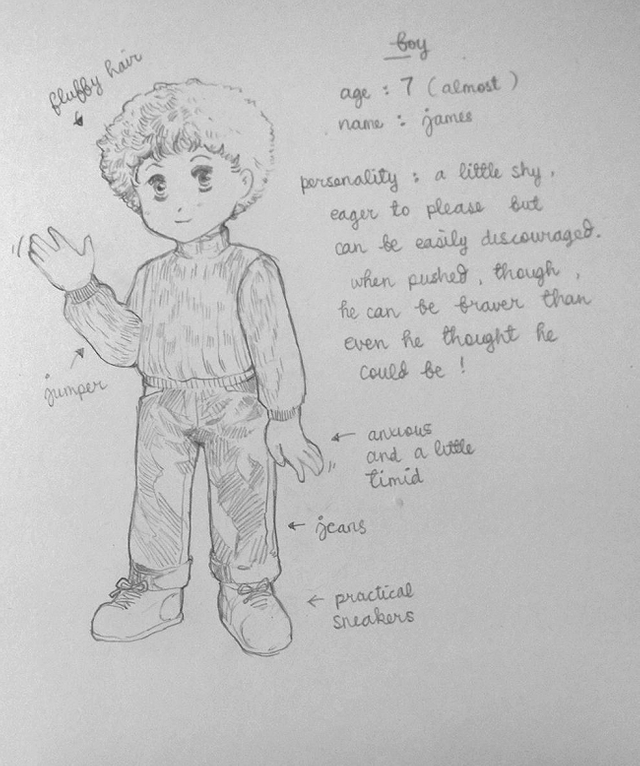 FIRST PLACE! 25.000 SBD's will be going to @veryspider, no stranger to the winners podium of Trail by Comics, for her entry "Squid Pro Cawww?". This was above and beyond my expectations for this theme. If there was a Trail by Comics metal of honor, I'd be awarding it. I always look for contest entries that push the boundaries of what is to be expected, and this did just that. I was hoping to see character profile margin notes, like height, weight, clothing, etc. @veryspider went SO far in to James' backstory, life and the fiction of why these characters exist. Amazing work my friend.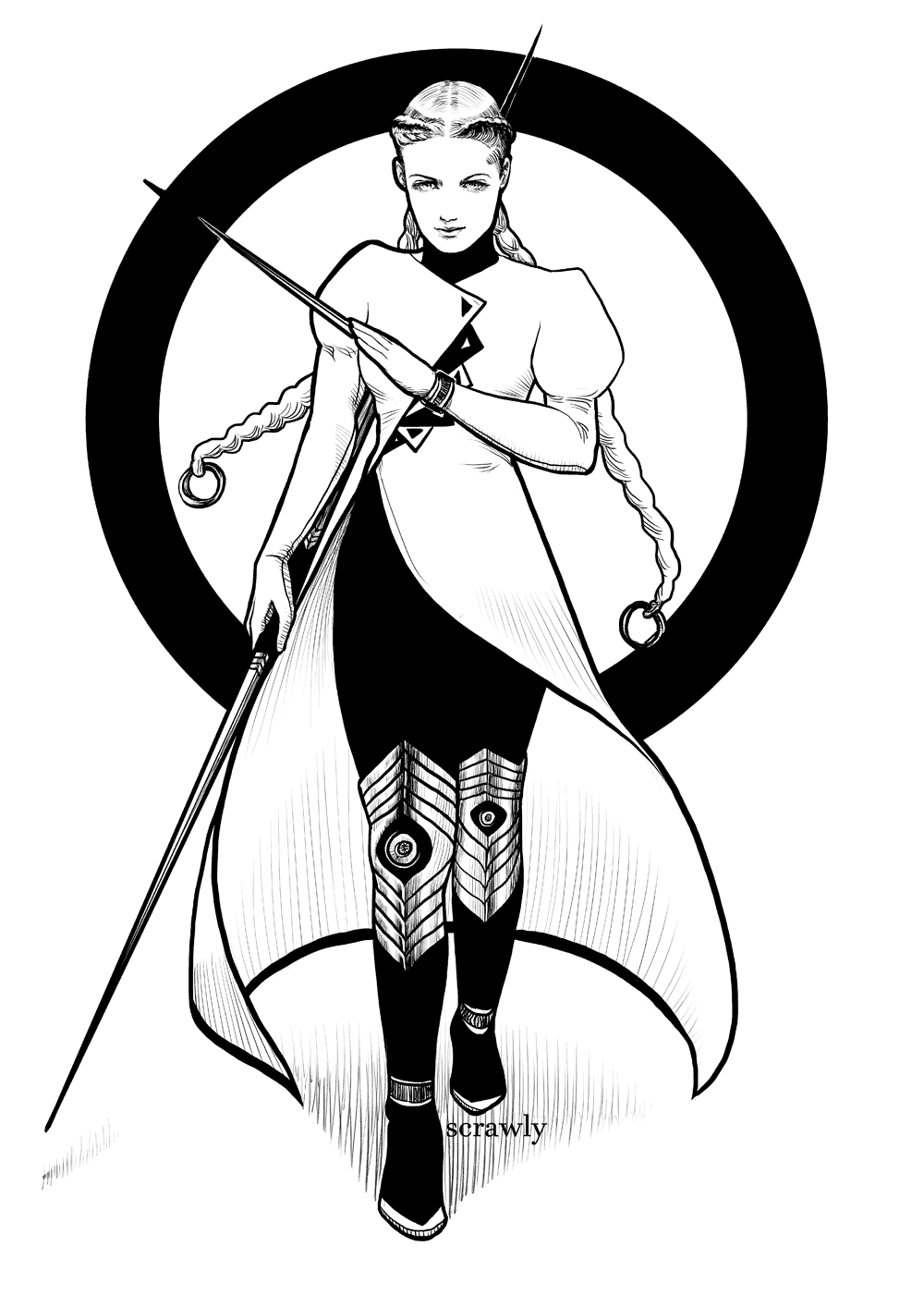 SECOND PLACE! @scrawly also finds her way in to the winner's circle with her post "Master Assassin". I've said this since the beginning, I am a sucker for seeing process of any drawing or artwork. This artwork reminds me of my many years as a t-shirt designer for MMA and professional wrestling companies. Andrijana looks like a character straight out of Game of Thrones. I love her. Congratulations @scrawly. 10.000 SBD to you!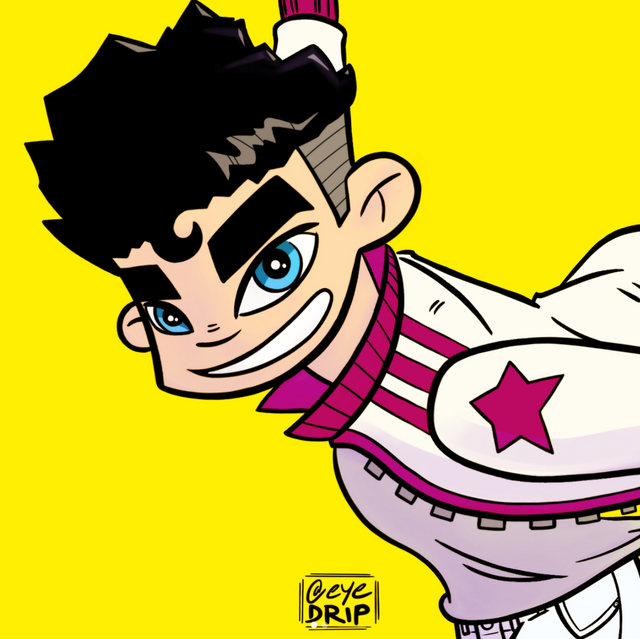 THIRD PLACE! @eyedrip really brought something new to this theme, as he's done in the past. Whenever I'm quickly scrolling through my Steemit feed, I can stop on @eyedrip's artwork and always know it's his without looking at the publisher. I love that quality in an artist. "Beibi's Transformation" is an outstanding look at Gene and what makes him who he is. So glad to have you back in the artist pit, @eyedrip. Congratulations! 5.000 to you.
MERIT AWARDS! Each week, I like to try to include about five entries for that theme's Trial by Comics because picking just three winners is an agonizingly painful decision […it's as much a trial for the judges as it is the artists]. Even stopping at five […especially for this theme] is still hard as Hell. Take a look at some of these merit entries and follow this artists. They all deserve your support and upvotes!
@justnyz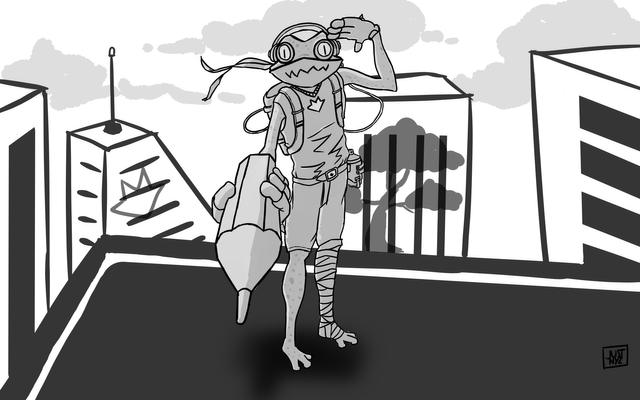 @alexandracruz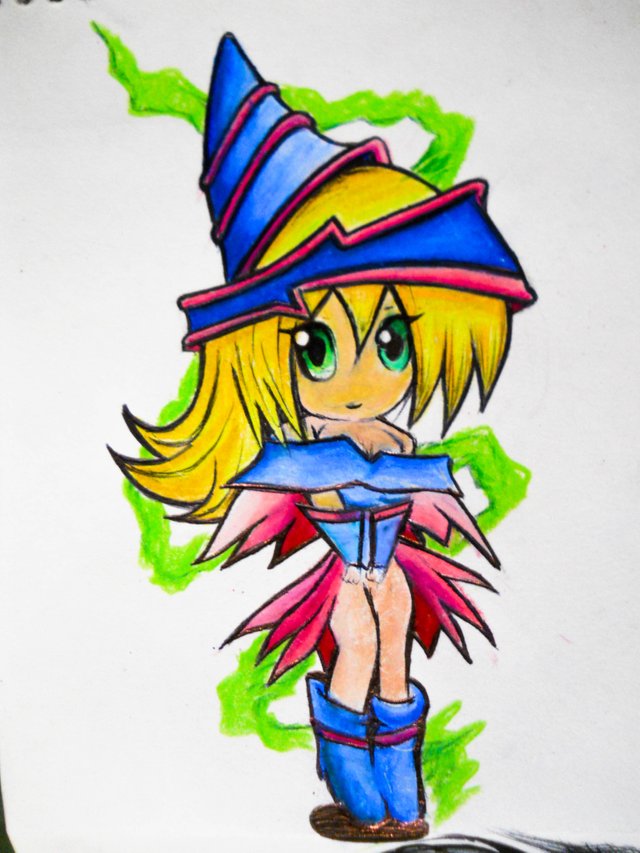 @katari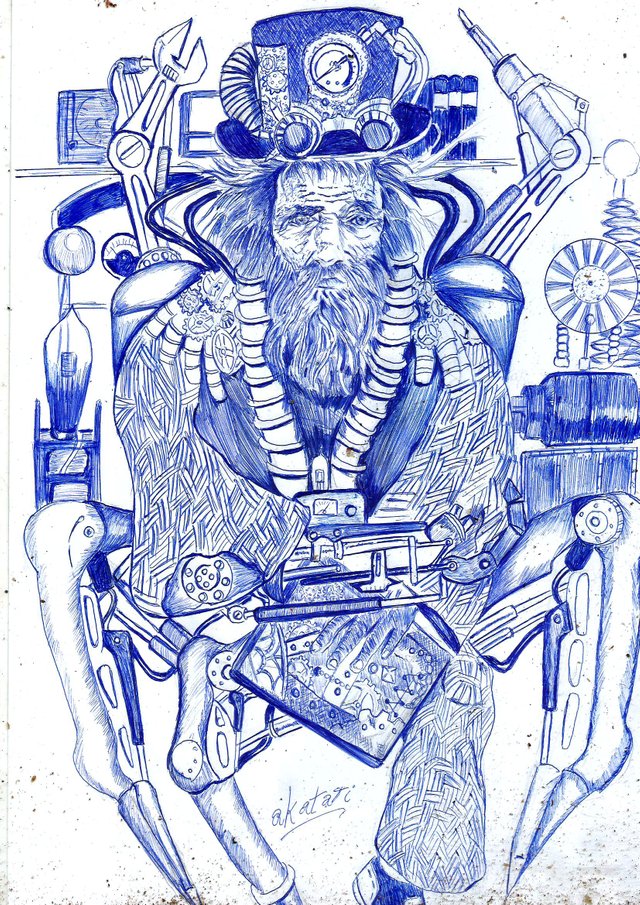 @gooze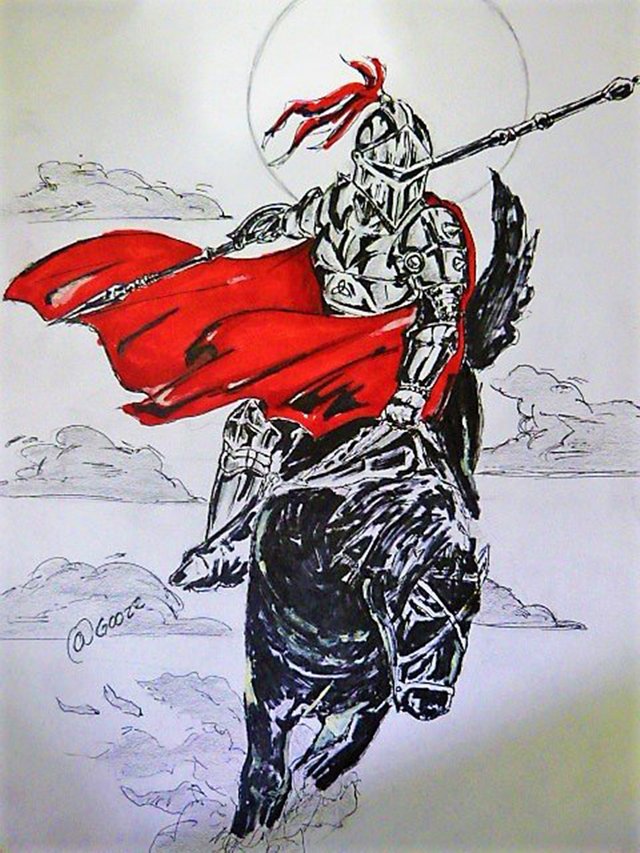 @yanes94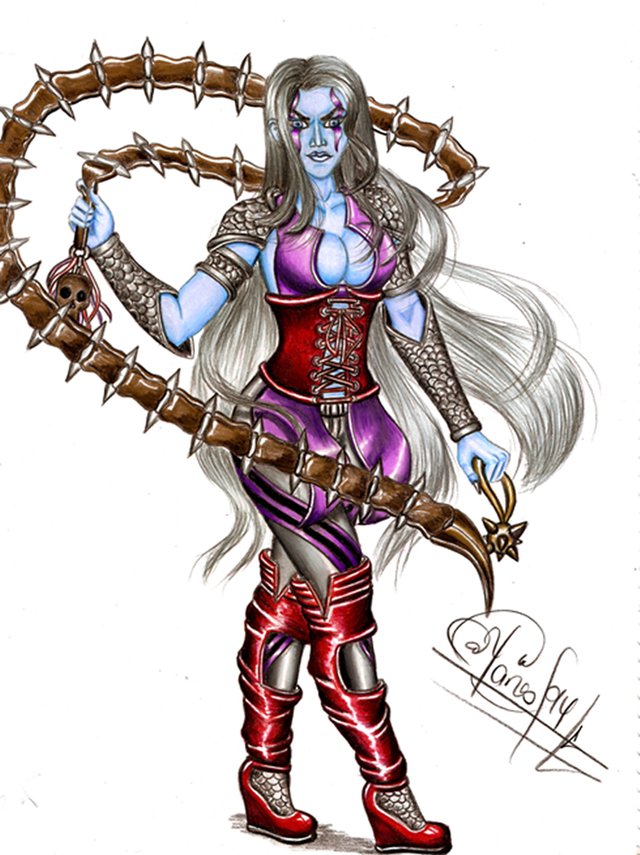 Trial by Comics new theme is "Zombies"

I'm still on the road for the next week and a half. As has been the case since the very beginning, I draw the artwork for each week's Trail by Comics banner theme. It's been a brutal two weeks and I couldn't commit to a theme that demanded my time and creativity. What I can draw in almost any state with no effort is zombies, so guess what? It's zombies. No real guidelines for this. Just give me your best undead, reanimated corpses. @allangraves, you better enter this week!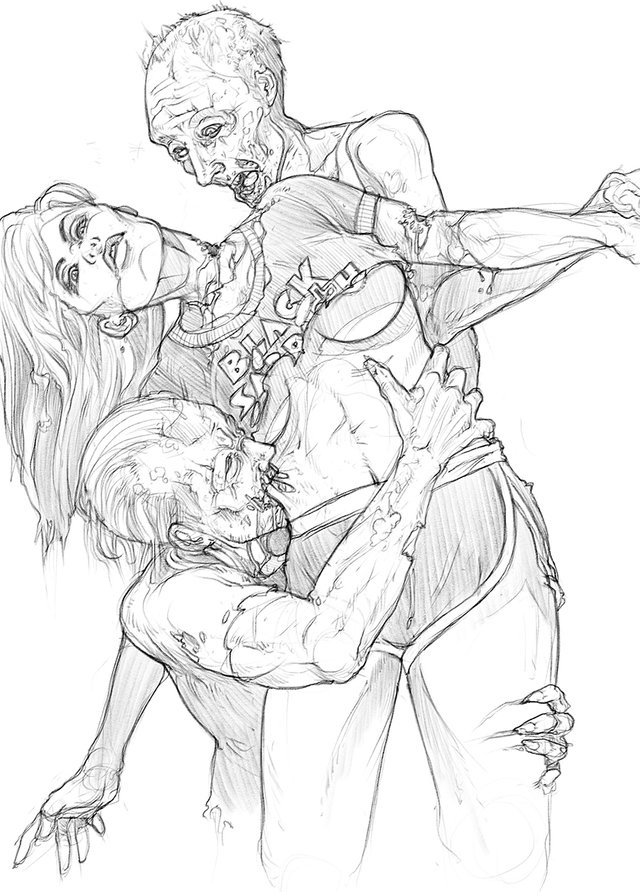 Deadline for "Zombies" is Sunday, August 5th 5:00UTC 12:00a.m. CTS
Rules 
• Up to three entries per trial round [weekly]
• Original artwork only [process documentation strongly encouraged]
• Winners will be chosen based on quality of work, submitted before deadline and ability to adhere to the weekly trial theme
• Must resteem the contest post you're participating in
• Must include #trialbycomics hashtag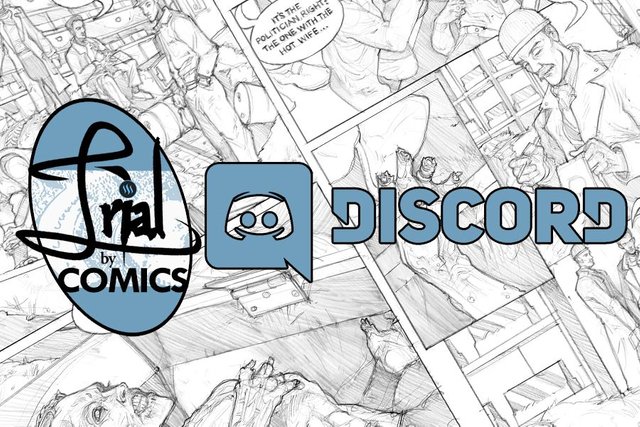 That is it! One quick thing to note. Trial by Comics does have a very healthy and active Discord channel. There's a place to share #trialbycomics entries, general conversation with other Steemit artists, and a place just to promote any art post you may have. Thank you all for making Trail by Comics such a big success on Steemit. Start drawing! Good night!