Introduction
Hi. It's @choogirl here with another edition of #traveldigest! Enjoy!
All featured posts will be upvoted through @steemitworldmap.
All featured posts will be put on the Editors Choice Map.
For more like this check out #traveldigest.
---
Travel Digest
#1 Caerphilly Castle, Wales
First, @vliet takes us to Wales' largest castle, Caerphilly. Located near Cardiff, it is a well-preserved Medieval military masterpiece. The castle has thick defensive walls, towers, and cleverly thought through defensive water canals and dams. It also has a Welsh dragon emerging from the earth at the entrance.
Find this post on the map
Find this user on the map
---
#2 Ebenezer, Georgia, USA
Next, @for91days takes us to Ebenezer, a town built by a group of Lutherans from Salzburg, Austria, who immigrated to Georgia in the 18th century to escape religious persecution. This now-abandoned town is difficult to find at the end of a road that says 'dead end'. However, should you visit, the unofficial welcome committee will gladly show you around this 'sort of' historical heritage site.
Find this post on the map
Find this user on the map
---
#3 Hiking, Kananaskis, Canada
Finally, @ladybug146 takes us hiking near Kananaskis in the Canadian Rockies. The start of the path is lined with various wildflowers, mushrooms and wild strawberry vines. Friendly chipmunks are also likely to climb on you or at least follow you around, hoping for an easy snack. The hike is long (16.2km) and a moderate level of fitness is required. However, hikers are rewarded with gorgeous views of mountains, lakes, and waterfalls.
Find this post on the map
Find this user on the map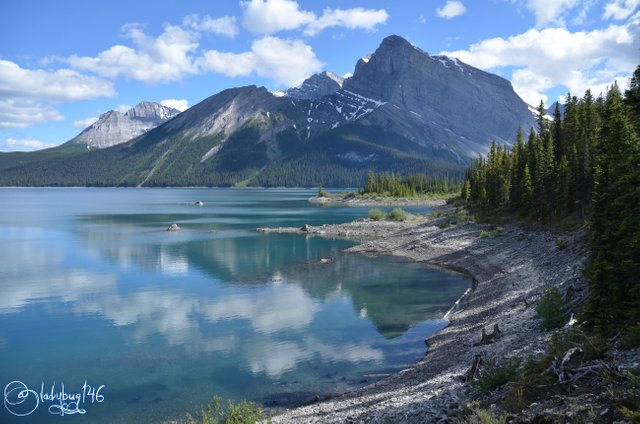 ---
Honorable Mentions
---
Support Steemitworldmap
The more support we get, the more we can give back!
Vote for the Daily Traveldigest
Follow our curation trail
Delegate Steempower