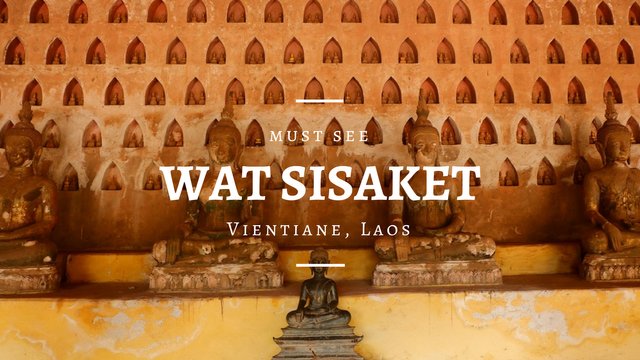 From the glorious Pha That Luang, I now take you to another ancient site in Vientiane, Laos – the Wat Sisaket Temple. Since this place is along my route, why not check it out right?
I actually entered the back part of the temple first. But it was fine because right away, I saw architectural beauties like these…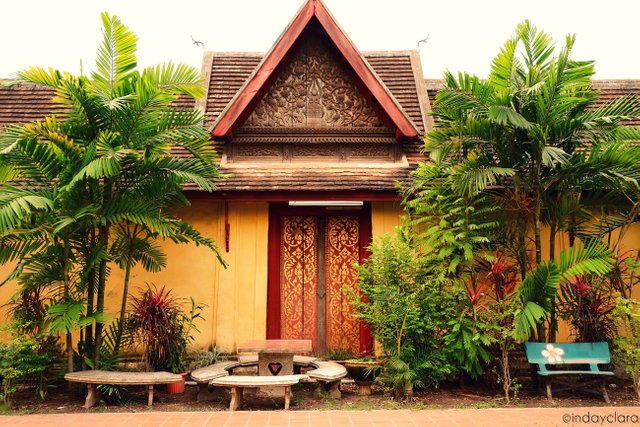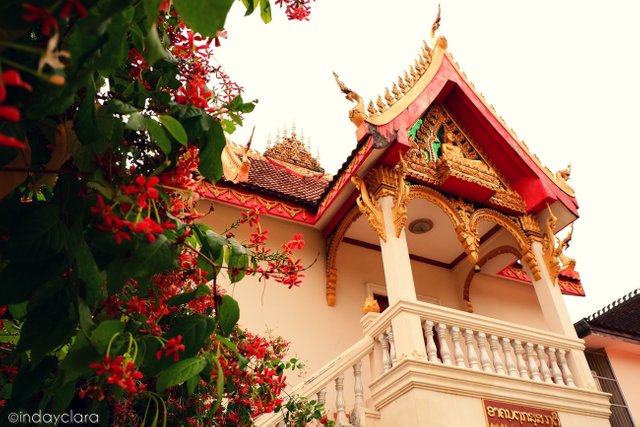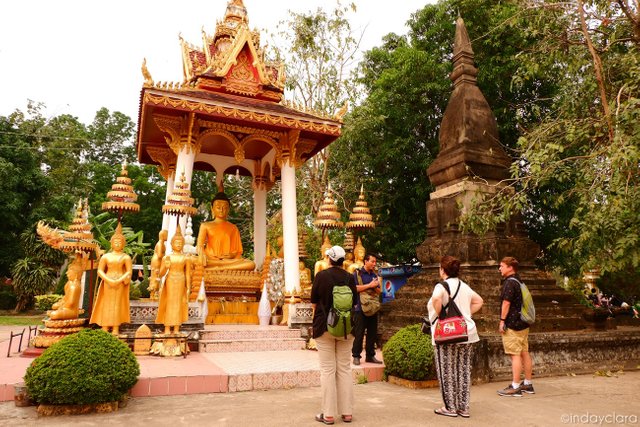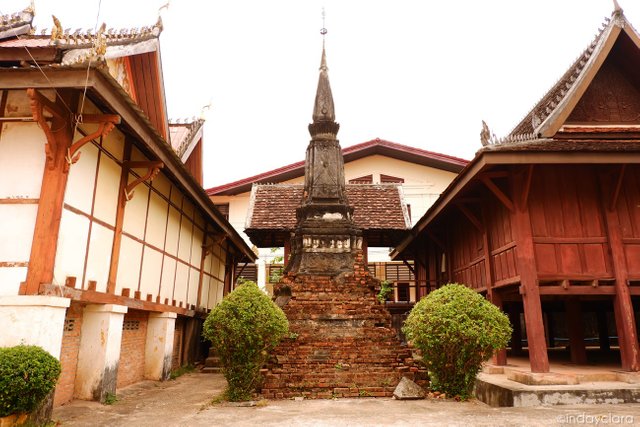 The Wat Sisaket was built in 1818 through King Anouvang. According to history, this temple survived during the war between Thai and Laos in 1818. The reason? Well, the temple resembles more of the Thai style and probably made the Thai invaders excepted this one from destroying thus retaining its original design.
The Buddha images found inside the complex is 6840 pieces. I'm not so sure if that already includes the ones inside the temple. The ones found on the courtyard wall come in pair. The bigger ones are placed on the bottom. Some are made in bronze but most are already made in clay. Check them out.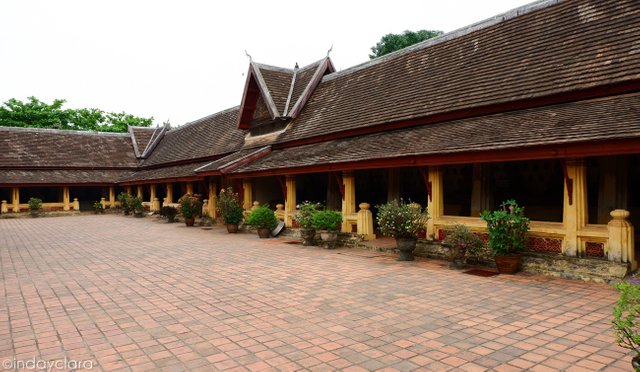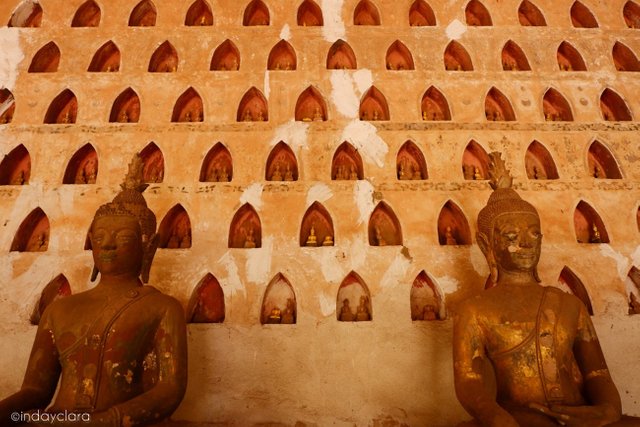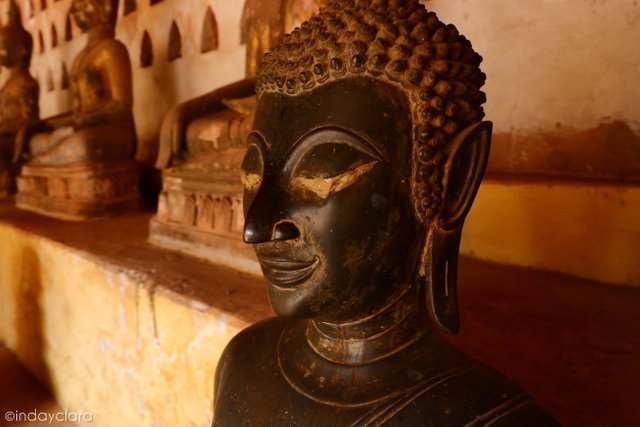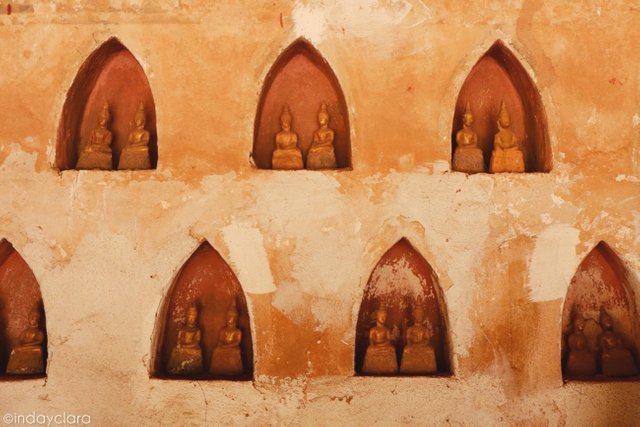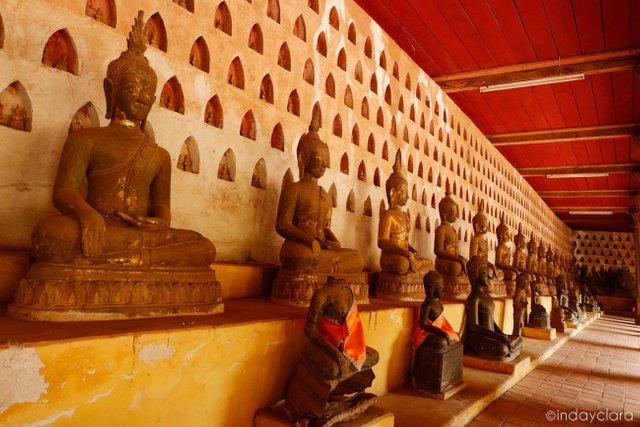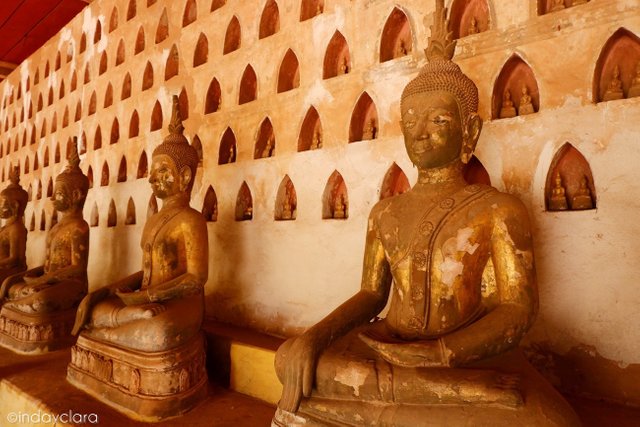 The main temple found at the center of the Wat Sisaket complex is called the "Ordination Hall". The temple with its Thai mix Laotian architectural style also holds Buddha images mounted on the wall. They probably run a thousand in number. Photo taking is not allowed inside. The reason why… I don't know. When I got inside… my mouth dropped with awe. Tiny bronze or clay Buddha statues all around mounted on the wall from the bottom up to the topmost part. I could also feel a calm, powerful force inside I just can't explain. The wall was also beautifully painted although parts of it have worn off over the course of years. Because of that, I really do recommend this place to visit. For me, it was just mesmerizing.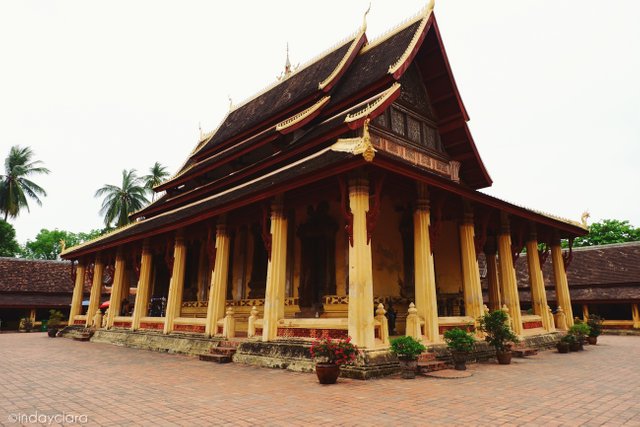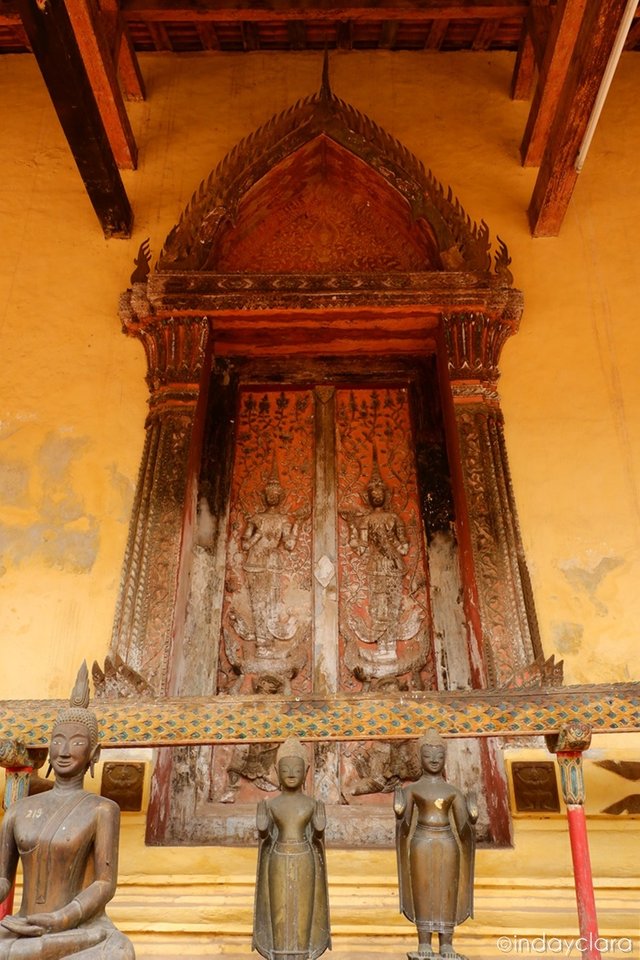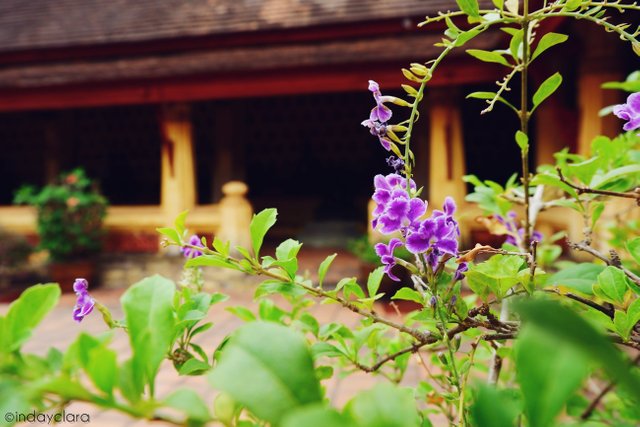 I ended up exiting at the main entrance. Entrance fee is 10,000 kip. And last note, women should wear a long skirt or pants.
Thanks for reading! Stay tuned, Steem on and Always remember…