100 DAYS OF STEEM : Day 59 - Weekly Roundup #8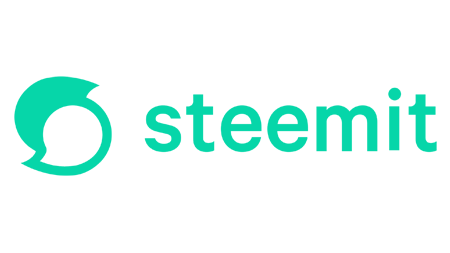 Time is definitely flying on the 100 Days of Steem.
We are two months into the project and so much is happening.
The Diary Game is going strong and we hope yesterday's announcement will move it up another level.
The Challenges keep on coming, Steem Charity Day has launched and a new batch of Community Curators starts tomorrow.
This is fun!
---
The Diary Game - 1000 STEEM in Prizes


We are delighted with the reception and progress of The Diary Game.
Over 50 people have now joined the contest.
As well as earning upvotes for each diary post, every entry can collect up to 10 points for content and promotion.
At the end of the 100 Days of Steem project the people with the most points will win prizes.
Yesterday we announced that there will be a total prize pool of 1000 STEEM for the top eight places.
Points can now also be earnt for commenting and for recruiting people to join the game.
With 40 days remaining, and over 400 points up for grabs, there is still plenty of time to join the game and get on the leaderboard...
---
Community Curators


The Community Curators for June were announced on Tuesday…
They will be starting their curation work tomorrow.
---
We would like to thank the May Community Curators for all their hard work as pioneers on this project...
As a result of our observations and feedback from this first group of curators there have been a few changes in how the project will operate this month...
Applications for the July Community Curators will open this week.
---
The STEEM POD Project


There are now 8 people enrolled in the STEEM POD Project - @cmp2020, @cryptokannon, @kiwiscanfly and @mariita52 as Steem Greeters, @marcosdk as a Social Promoter, @leveuf (@knitrias) and @team-mexico as Community Leaders, and @oppongk as our first Country Curator for Ghana.
---
We are keeping all the STEEM POD roles open for applications on a rolling basis.
If you are interested in taking on the role of Steem Greeter, Social Promoter, Community Leader or Country Curator check back in previous 100 Days posts for the details, make an application post and put a link to your application in a comment on the latest 100 Days post. Remember to tag @steemcurator01 in the post and the comment and we will take a look.
---
Steem Charity Day


We announced on Thursday a new project to support selected charities on Steem.
Initially we have selected @littledisciples, a project that works with disadvantaged children in Venezuela, and @thegreens, an environmental education organisation based in Bamenda in western Cameroon.
For all 100 Days of Steem posts going forward we are setting 50% beneficiaries to each of these charities to support the great work they are doing.
We are also designating each Thursday as Steem Charity Day and invite others to set one or both of these charities as beneficiaries on their posts on that day...
---
Challenges


We also ran three more challenges during the week - and there is still time to enter all of them if you get in quick...
There will be another new challenge tomorrow.
---
---
With the Diary Game, Steem Charity Day, the new Community Curators and the Challenges, it has been another very busy and rewarding week on the 100 Days of Steem project.
We really feel the project is building a new momentum on Steem.
The numbers of people taking part in the Diary Game and the various Challenges are very encouraging.
We hope you are enjoying the project as much as we are.
Thank you
The Steemit Team
---
---
Notes from the Community...


SPUD4STEEM now Underway


SPUD4STEEM organizer @kiwiscanfly has posted that this month's Steem Power Up event is already underway for some parts of the world.
There are prizes of over 8500 SP available for the 1st, 2nd, 3rd, 4th and 5th best SPUD'ers through donations from sponsors @xpilar, @reflektor, @bippe, @hingsten, @kiwi-crypto, @ciska, @kiwiscanfly and @steemcurator01...
---
World of Animals Video Competition #3


@xpilar has announced the start of round 3 of the World of Animals video competition.
The total prize pool for the contest is 2000 STEEM…
---
Steem Community Forum - Sunday, June 7th


New June Community Curator @greenhouseradio has announced that they are transforming their previous Steem Witness Forums into wider Steem Community Forums.
The next one will be on Sunday, June 7th at 6pm UTC. Everyone is welcome to join in...
---
---
The rewards from this post go to support the work of @littledisciples in Venezuela and @thegreens in Cameroon.
Check out the Steem Charity Day post for more details.
---
---