100 DAYS OF STEEM : Day 58 - The Diary Game - Update #2 - 1000 STEEM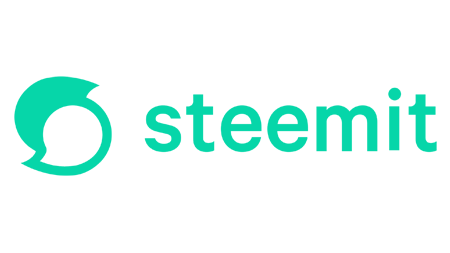 It is fantastic that so many people are joining in with The Diary Game.
Reading all your posts from around the world really is interesting.
We mentioned previously that there are going to be prizes. Today we can reveal the prizes and some extra ways to earn points to help win those prizes.
---
The Diary Game - The Prizes


Thank you for all your Diary Game entries so far.
As well as upvotes all your diary posts are also earning points. Ten points are available each day - between 1 and 5 for the post, and up to 5 for the social media promotion.
At the end of the 100 Days of Steem project there will be prizes for the top 8 places.
Today we are delighted to be able to reveal the prizes for the Diary Game.
The prize pool will be 1000 STEEM in total…
Plus five runner up prizes of 25 STEEM each.
---
The Leaderboard


So far 50 people have joined The Diary Game. Some are posting diaries every day, others less frequently.
But everyone is earning points.
This is the leaderboard for the Top 10 so far....
---
If you haven't started on The Diary Game yet don't worry, there is still plenty of time to join in. Start earning points and grab a share of the 1000 STEEM prize pool.
Every day you can earn up to 10 points and there are still 42 days until the end of the game.
That is 420 points still to play for!
---
How to Earn Points


Each day you post you can earn between 1 and 5 points for the post ('content points'), and up to 5 points for sharing and promoting your diary post on social media ('promotion points').
You can post once a day, and as frequently as you want. The more days you post, the more points you can earn.
---
Content Points (1 - 5)


To earn more 'content points' on your diary posts try to include facts, details and photos - your own if possible.
For example if you watched a movie say what movie it was and what your thought of the movie.
When you mention you had a meal, give some information about what you had, who prepared it, and maybe even where you bought it and how much it cost.
All these extra bits of information make the diary posts more interesting and give you a chance to earn more points.
---
Promotion Points (0 - 5)


To earn more 'promotion points' share your posts on all your other social media - Facebook, Twitter, Instagram, WeChat, QQ and Weibo... And get your friends to like, share, retweet etc.
Make sure you include screenshots, and links where possible, in the comments of your post to illustrate the social promotion.
---
Make sure you tag your diary posts with #the100daysofsteem and #thediarygame.
The posts should ideally be made on Steemit.com, or your localized interface such as WhereIN.
To qualify for points posts must be at least 100 words long.
Please also include the date of your diary post in the title.
---
Bonus Points


We are also introducing two additional ways to earn bonus points...
---
First up are Comment Points.
If you have joined the game by making at least one qualifying diary post, you can earn bonus points by making good comments on other people's diary posts.
We will be watching the comments on posts and when we spot someone who is regularly making relevant comments on other diary posts we will award them bonus points.
So start reading the other diary posts and make some comments!
---
Secondly we are also going to be awarding Recruitment Points.
If you get other Steemians to join The Diary Game you can earn extra bonus points.
They will need to mention in their diary posts that you invited them to join The Diary Game, and you should mention in your post that you invited them.
Once they have made their second diary post you will earn 2 extra points.
This will be limited to one claim per day - but with 48 days of the game to go, if you recruit 48 more people to the game you could earn an extra 96 points!
---
Diary posts can be in any language.
Anyone that is found to be abusing or cheating the game will be excluded from the prizes and upvotes.
The point scheme may be refined as we go along to balance the game and avoid any exploits.
We may include links to the best diary posts in our 'Look What's On Steem' newsletters.
---
The Diary Allstars


There have been many great diary posts this week, but we just want to highlight two.
One is a first post from @randulakoralage in Sri Lanka who is a newcomer to The Diary Game...
The other is not an actual diary post, but it is an interesting discussion about the benefits of The Diary Game from @sapwood...
---
---
We hope you will enjoy taking part in The Diary Game.
And we hope you like the prizes!
We are looking forward to reading your diaries...
---
Thank you,
The Steemit Team
---
---
Please note, the posts must be your own original work and not published elsewhere. All images used must be either your own, or copyright free with sources quoted.
---
---
Notes from the Community...


SPUD4STEEM happening on June 1st


SPUD4STEEM organizer @kiwiscanfly has posted a reminder that the next Steem Power Up Day is coming up imminently on Monday.
There are now prizes totalling over 8500 SP available for the 1st, 2nd, 3rd, 4th and 5th best SPUD'ers through donations from sponsors @xpilar, @reflektor, @bippe, @hingsten, @kiwi-crypto, @ciska, @kiwiscanfly and @steemcurator01...
---
World of Xpilar Seeks Community Moderators


The World of Xpilar Community, which now has almost 600 subscribers, is looking to recruit a number of Community Moderators...
---
The Steeming News - Bounty Hunters Wanted


June Community Curator @steemingcurators have posted a very useful summary of what's going on around the Steem blockchain.
They are also hiring 'Bounty Hunters' to help them find great content on Steem...
---
---