100 DAYS OF STEEM : Day 54 - Community Curators for June 2020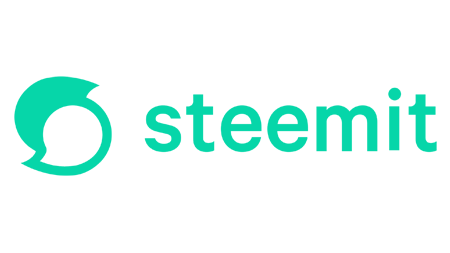 Thank to everyone who applied to become a Community Curator for June.
There was another strong field of candidates that made the selection of the new Curators really tough.
Now we have been through all the applications and chosen the seven Curators.
---
The Community Curators for June


As before there are seven Community Curators accounts available this coming month - two with 500K SP and five with 200K SP.
We received over 20 very good applications. Out of these we have now chosen the seven Community Curators for June 1st to June 30th...
---
After reading the details below, please would each of the selected Curators confirm their acceptance of the role and the guidelines in a comment by midnight UTC on Saturday, May 30th. They should also include a contact Discord, Telegram or email address.
Any Curators that haven't confirmed by then will be replaced by another Curator.
If you know any of the Curators in the list do let them know that they have been selected.
---
Usage of the Community Curator Accounts


The aims of the Community Curator Project are…
To reward and encourage the creation of 'good content'. The definition of good content will be left to the Community Curators to determine in the context of the type of posts and the community/ies in which they are curating.
To encourage participation and engagement on Steem. Community Curators are free to vote on and reply to worthwhile comments on posts.

To encourage newcomers to Steem with upvotes and helpful comments.

To help build any Communities where they are curating.
---
Each Community Curator account will be given to an individual user, or if the application has been made on behalf of a Community or an App, to a nominated 'Account Manager'.
For Communities and Apps that Account Manager will be responsible for the usage of the account. They must inform Steemit Inc if they decide to share the keys with any other curators within their community or app.
---
Guidelines


To ensure 'best use' of the Community Curator accounts we will be requesting that users follow a number of strict guidelines…
The accounts must not be used for downvoting.

The accounts should only be used for upvoting.

The accounts should not be used for making posts, only for making curation comments.
We are looking for curators to vote for as wide a range of accounts as possible, rewarding quality and original posts.
Preference can be given to posts that are #steemexclusive, but that is not an absolute requirement for upvoting.
All votes on posts should be accompanied by a comment that includes the line "This post has been rewarded by [NAME OF THE COMMUNITY CURATOR] with support from the Steem Community Curation Project".
---
Monitoring and Rewards


The usage of the Curator accounts will be monitored closely and anyone found misusing them will have their access withdrawn.
As a reward for their curation work Community Curators are encouraged, but not obliged, to vote on one of their own posts each day.
If there is more than one person in the Community Curator team these daily 'reward votes' should be rotated through the members of the team, but should not exceed one vote per day.
Community Curators may also post weekly reports on their curation activities, although these are not obligatory. These weekly posts will be rewarded with a Steemit vote, but not necessarily at 100%.
If the Curators chose to make a weekly report the format will be left to them to decide although they might include a statement of their curation goals and an assessment of how well they have met those goals in the preceding week.
The reports might also include feedback on the project, and any suggestions for improvement.
They might, if desired, also include some curation statistics and some examples of the best posts that have been curated.
---
---
Choosing the Community Curators has been difficult. Unfortunately not everyone can be selected at the delegation level they want or believe they deserve.
We wanted a mix of continuity and new discovery so were keen to rotate in new Curators with different networks and access to different communities.
The Curators have been chosen especially to cover a wide range of languages, communities and subjects.
We are looking forward to following how the project evolves in this second month and we welcome feedback especially from the Curators.
Applications for the July Community Curators will open next week.
Thank you
The Steemit Team
---
---
Notes from the Community...


The Steemingcurators Showcase


The @steemingcurators project has produced another edition of their showcase of the best creators on Steem...
---
Wizarding World Art Contest


Steem Greeter @cmp2020 is running a contest from the Wizarding World Community for people to submit a piece of art depicting an object, creature, or scene from Harry Potter...
---
SPUD4STEEM coming soon


SPUD4STEEM organizer @kiwiscanfly has posted a reminder that the next Steem Power Up Day is coming up on June 1st.
There are now prizes available for the 1st, 2nd, 3rd, 4th and 5th best SPUD'ers through donations from sponsors @xpilar, @reflektor, @bippe, @hingsten, @kiwi-crypto, @ciska, @kiwiscanfly and @steemcurator01...
---
---