100 DAYS OF STEEM : Day 45 - Weekly Roundup #6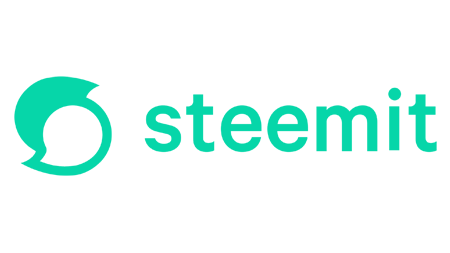 Another week over as we head for the halfway point of the 100 Days project.
We are happy so many people are joining with us on this journey.
One of our big goals is to reward the members of the community who come forward to help build the new Steem.
The STEEM POD project is our first big step in that direction.
---
The STEEM POD Project


On Tuesday we introduced the STEEM POD Project...
This project provides a five level reward package for all those taking on a role in helping build the new Steem.
Level 1 = 1000 SP
Level 2 = 2000 SP
Level 3 = 3000 SP
Level 4 = 4000 SP
Level 5 = 5000 SP
Progress up the levels will be through 'Proof of Dedication'.
Members of the STEEM POD will also be able to earn further rewards through the PODTASKS system announced yesterday…
---
So far there are five people in the STEEM POD - @cmp2020, @cryptokannon, @kiwiscanfly and @mariita52 as Steem Greeters, and @marcosdk as a Social Promoter.
The other roles already announced are Community Leaders and Country Curators.
For the timebeing we are going to keep applications for all roles open on an ongoing basis rather than having fixed deadlines.
So if you are interested in helping building the new Steem as a Steem Greeter, Social Promoter, Community Leader or Country Curator check out the details about the role, make the appropriate application post, tag @steemcurator01 in the post, and leave a link in a comment on the most recent 100 Days post.
For members of the STEEM POD who have already taken on one role we will also consider applications from them for a second role.
---
Community Leaders


We are delighted to announce our first three Community Leaders - @jacobyu, @leveuf, @team-mexico.
They are all involved in running important community projects and we hope becoming members of the STEEM POD will help them in their work.
These are their application posts if you would like to know more...
@jacobyu, @leveuf, @team-mexico - please would you confirm in a comment below that you are happy to take on the role of Community Leader as part of the STEEM POD project. Please also confirm which account you would like the delegation to be sent to.
---
Community Curators


The first group of Community Curators are now into their third week and doing a great job of curating as many as possible in their communities.
Several of them have posted new weekly reports so the community can see how they are operating…
---
For anyone interested in becoming a Community Curator the applications are open until May 21st for the June round…
There will again be seven Community Curator accounts available - two with 500K SP and five with 200K SP.
So far we have received June applications from @alikoc07, @beautychicks, @bitrocker2020, @ciska, @clixmoney, @darlenys01, @dilimunanzar, @elgranpoeta, @goodreader, @greece-lover, @lanzjoseg, @nextgen622, @project.hope, @roadofrich, @sportsncoffee and @yehey. If you have applied this month and are not on this list do comment below.
Everyone is welcome to apply including those who applied in the first round - both the successful and unsuccessful applicants. Any of the current Community Curators who would like to be considered for a continuation next month must submit a new application, or resubmit their previous one.
---
Challenges


We also ran three more challenges during the week - and there is still time to enter all of them if you get in quick...
There will be another new challenge tomorrow.
---
---
The halfway point for the 100 Days of Steem project is fast approaching.
We trust you are all enjoying the daily posts from the project so far.
There are plenty of new ways you can get involved in helping to move Steem forward coming up in the remaining 55 days.
We hope you will keep following and join in.
Thank you,
The Steemit Team
---
---
Notes from the Community...


Upvote/Flag Tools Updated


Witness developer @justyy has reworked his vote report and flag checking tools to no longer use the now halted @steemsql service...
---
Guess the Location in Delaware Valley


@remlaps has posted a great little 'Guess the Location' challenge for anyone who knows the Delaware Valley area in the USA...
---
APPICS Referral Program


APPICS runs a popular referral program that has produced over 700 new signups over the last month.
Currently in second place on the referral leaderboard is @asimshahzad. @appics will be announcing who is in first place shortly...
---
---