100 DAYS OF STEEM : Day 40 - Introducing the STEEM POD Project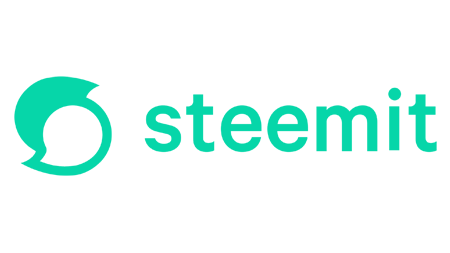 One of the things that has most encouraged us from the 100 Days project has been seeing people come forward to take on various roles to help grow Steem.
We have Steem Greeters, Social Promoters and Community Leaders, as well as all those acting as Community Creators.
Now we want to move this up to the next level with the introduction of the STEEM POD Project.
---
The STEEM POD Project


As we all know, the heart of the Steem platform is the community.
Amongst that community are a growing number of people who are stepping up to take on roles to help build Steem into a platform that can enrich the lives of everyone.
We are very keen to recognize and reward these 'heroes of Steem'.
It has already been announced that people taking on the roles of Steem Greeter, Social Promoter and Community Leader will be receiving a delegation of 1000 Steem Power.
We had mentioned that this 1000 SP was an initial delegation.
Now we can unveil the rest of the package under the new STEEM POD project.


All of these roles, and more soon to be announced, will have five levels of progression.
Everyone will start at Level 1 with 1000 SP, after that there will be four more levels each adding another 1000 SP up to Level 5 with 5000 SP…
Level 1 = 1000 SP
Level 2 = 2000 SP
Level 3 = 3000 SP
Level 4 = 4000 SP
Level 5 = 5000 SP
So someone could, by working hard in their chosen role, become a 'delegated dolphin'.
Progression up the levels will not be decided by any performance test or algorithm tracking, but rather through continual review by members of the Steemit team.
We will be following the activities of each person and looking for commitment, consistency and creativity.
This will help provide the 'Proof of Dedication', or PoD for short, that will determine progress up the levels.
---
How to join the STEEM POD


So far we have five people in the STEEM POD - @cmp2020, @cryptokannon, @kiwiscanfly and @mariita52 as Steem Greeters, and @marcosdk as a Social Promoter. We will shortly be adding the first Community Leader.
Another round of applications for Steem Greeters will open next month.
The deadline for the Social Promoter applications has been extended until Friday, May 15th…
Applications for Community Leaders are now being taken until Thursday, May 21st...
---
We will shortly be announcing another set of roles to open up an even wider range of ways people can get involved in helping Steem.
The STEEM POD project, we believe, provides a unique opportunity for dedicated members of the community to help build Steem and get rewarded at the same time.
Thank you,
The Steemit Team
---
---
Notes from the Community...


The World of Animals Video Competition #2


It's time for the community to help choose the winners of round 2 of @xpilar's World of Animals video competition...
---
---
Steem Power Up Day - June 1st - Prizes


Organizer @kiwiscanfly is gearing up for the next #SPUD4STEEM Steem Power Up Day on June 1st.
He is currently looking to add to the prize pool if anyone would like to join as a sponsor of the event alongside @xpilar, @hingsten, @bippe, @steemcurator01, @kiwi-crypto and @kiwiscanfly...
---
---
Steem Witness Forum notes


@greenhouseradio has posted notes from yesterday's Steem Witness Forum. The main topic of discussion was Abuse on Steem...
The next Steem Witness Forum is planned for Sunday, May 24th.
---
---