100 DAYS OF STEEM : Day 44 - Introducing PODTASKS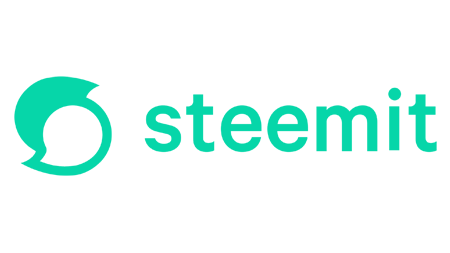 A few days ago we introduced the STEEM POD project.
We are happy that we already have five people in the project as Steem Greeters and Social Promoters. Tomorrow we will be adding the first Community Leaders.
As well as the delegations we are keen to develop additional ways to reward the POD members for their work for Steem.
So now we are introducing PODTASKS.
---
What are PODTASKS?


PODTASKS are going to be specific community tasks that will be offered to members of the STEEM POD first for additional rewards.
Initially the PODTASKS will be how to / tutorial guide type tasks - usually written, but maybe video.
Examples of such tasks might be 'How to Buy and Sell STEEM via Poloniex', or 'How to manage your keys', or 'What is the difference between STEEM, Steem Power and SBD'.
Members of the STEEM POD will be given extra rewards for completing these tasks for example double upvotes or STEEM tips.
If no one from the STEEM POD is able to complete the tasks they will then be offered to the whole community as a standard challenge.
The tasks will be announced on @steemitblog, but details will be posted on @steemcurator01.
The first task will be announced shortly.
---
Looking for Designers, Illustrators, Video Makers


We are also interested to connect with any members of the community with high level presentation skills such as infographic designers, illustrators and video makers.
It will be useful to have a pool of people to call upon with these skills to supplement the material produced through the PODTASKS.
If you have such skills at a professional, semi-professional or very keen amateur level please comment below, and if possible link to a post with full details and examples of your work.
---
Using the PODTASK system we are looking forward to building up a whole library of materials to help both new and existing Steemians to make the most of the platform.
The STEEM POD is being expanded continually. We have so far announced the Steem Greeter, Social Promoter, Community Leader and Country Curator roles.
If anyone is interested in applying for any of these roles check back in previous 100 Days posts for the requirements and application procedure, and put a comment below.
Members of the STEEM POD project are rewarded with Steem Power delegations progressively increasing from 1000 SP to 5000 SP.
We hope to expand the STEEM POD considerably over the next few weeks.
---
Thank you,
The Steemit Team
---
---
Notes from the Community...


Open Market launches


Witness developer @steem-supporter is launching Open Market - a decentralized market place for Steem...
---
---
The Tino Take Podcast


@famigliacurione produces a regular Steem based podcast that is always worth a listen.
Among today's topics is the Steem Diaries Community that he has just set up...
---
---
Carolina Hemp Co offers Steem discount


@carolinahempco based in Asheville, North Carolina is offering Steemians a 10% discount for purchases from their website...
---
---