100 DAYS OF STEEM : Day 41 - Wednesday Challenge - Journalist for a Day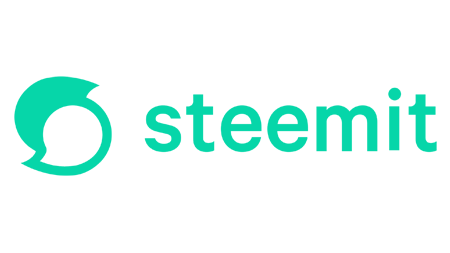 Thank you for all your My Favorite Place To Eat posts from last Wednesday's challenge.
It was fascinating to read about so many varied eating places from around the world.
For today's challenge we want to try something a bit different.
We would like you to be a local journalist for a day.
---
Today's Challenge : Local Journalist for a Day


For today's challenge we want you to be a local journalist for a day.
We want you to write a news story about something happening in your town, city or local area.
There is a high chance of course that the story might be something to do with the Covid-19 pandemic.
If your story is related to that make it something specific - about a local sports team not being able to play matches, or a nearby business that is about to re-open. Or maybe about local people suffering hardship through not being able to work, or perhaps even the zoo in your city struggling to find money to feed the animals.
Perhaps you live in an area that is fortunate enough to be already returning to normal life. You could write about some aspect of how life has changed for local people.
---
Your story could be about a totally different subject other than the Coronavirus. Someone celebrating their 100th birthday maybe, or a local author publishing a book.
It will be great if you can even get a quote from someone involved in the story. Perhaps from local social media if you can't contact them directly.
Please include photographs if you can - ideally your own, if not include sources and make sure they are copyright free.
Include as much detail as you can, and particularly some information about where the story has taken place.
We are looking for the type of story that might appear in a local newspaper or news site.
---
The posts can be in any language.
Just put a link to your post in the comments below to enter.
This challenge will run until next Tuesday, May 19th.
During the week we will be reading all the posts and rewarding as many as possible with upvotes from the 1 million SP @steemcurator01 account.
---
Last Week's Challenge Top Picks


It was very interesting going through all your 'My Favorite Place To Eat' posts. There were many great posts, but we selected these as our favourites...
---
Congratulations to the authors of these posts, and thank you to everyone who took part.
We are looking forward to reading your posts this week on the theme 'Journalist for a Day'.
---
Thank you,
The Steemit Team
---
---
Please note, the posts must be your own original work and not published elsewhere. All images used must be either your own, or copyright free with sources quoted.
---
---
Notes from the Community...


The @steemingcurators community curation project has set up a Curation Trail that will provide followers with a daily upvote...
---
---
Woocommerce Steem Payment Method plugin


Developer @marcosdk has updated the Woocommerce Steem Payment Method plugin to allow Wordpress ecommerce sites to take payments directly in STEEM or SBD...
---
---
Top 20 witness @dev.supporters have set up a scheme to use 20% of their witness income to sponsor community development and external community promotion activities...
Their first sponsorship is 250 STEEM to support a Steem Meetup in South Korea on May 15th...
---
---