100 DAYS OF STEEM : Day 31 - Weekly Roundup #4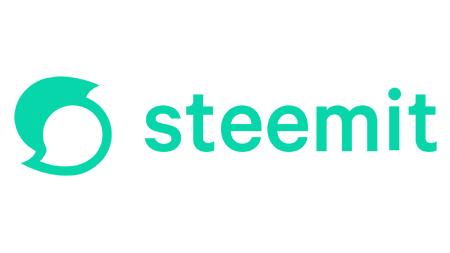 We've shifted things around this week and moved our Weekly Roundup to Sunday instead of Friday.
It's been a busy, busy week here on the 100 Days project.
We've made some great steps forward, but there is still much to do and now only 69 days remaining in this project.
But it won't all come to halt on Day #100. That will just be the end of a new beginning.
What happens from Day #101 is up to everyone...
---
Community Curators


It was absolutely great to get the first round of the Community Creators project up and running this week.
We are really looking forward to seeing what our first Community Creators can do with their delegations to make their communities thrive.
Good luck to @roadofrich, @wherein, @canna-curate, @greece-lover, @project.hope, @remlaps and @stef1 - all eyes are on you !
For anyone interested in becoming a Community Curator the applications are now open for the June round…
There will again be seven Community Curator accounts available - two with 500K SP and five with 200K SP.
Everyone is welcome to apply including those who applied in the first round - both the successful and unsuccessful applicants.
---
Steem Greeters and Helping Newcomers


Helping newcomers to the platform is obviously all important to improve retention and to let the world know that Steem offers a welcoming and supportive community.
As a part of a wider strategy to improve the whole onboarding experience for new users on Steem we are setting up a Newcomers Community and recruiting a number of 'Steem Greeters'.
The first four Steem Greeters have now just been selected and we look forward to recruiting more in the coming weeks and months…
It is going to be great to have @cmp2020, @cryptokannon, @kiwiscanfly and @mariita52 out in the community helping newcomers to Steem.
---
Also this past week we ran a Nominate a Newcomer Challenge that highlighted some great new users on Steem including @rashia in the Philippines (nominated by @cryptokannon) and @tocho2 in Venezuela (nominated by @kiwiscanfly).
Please do go and check out @rashia and @tocho2 and all the other newcomers nominated in the challenge.
---
Marketing Steem


We also took some first steps to building a more outward marketing plan.
The Look What's on Steem Campaign is inviting the community to suggest top quality posts to be included in the Steem newsletter that is being relaunched. Nominations are open until May 5th…
---
Our second marketing initiative this week was the announcement yesterday that we are now recruiting Social Promoters from the community to help tell the world about Steem on social media.
Like the Steem Greeters, the Social Promoters will be rewarded with delegations…
---
Challenges


We also ran a number of challenges during the week including the Writing Challenge on the theme 'The Street Where I Live'...
And the Photography Challenge on 'Pets'...
To keep things fresh we are going to be mixing things up a bit this week on the Challenges.
The next one will be tomorrow.
---
---
We are very happy with what we have achieved this week, but as we approach the one third point in this 100 Days Project we appreciate there is much, much more to do.
There are still big challenges ahead and we will be doing our best to address these in a timely and positive way as we move forward.
But we can't do it alone. Our resources are not unlimited.
We need the community to step up to play their part. Not just the witnesses but everyone.
Steem is not just blocks in a chain, it is people in a community.
We have been absolutely thrilled to see so many people coming forward already to enter challenges, to run contests and competitions, to become Community Creators and Steem Greeters.
Now we are putting out a new call to everyone to join in, to post, to comment, to vote, to participate, to engage, to organize, to develop, to help drive Steem forward.
Thank you,
The Steemit Team
---
---
Notes from the Community...


What is your Dream Classical Concert?


To encourage the posting of classical music posts that will be curated by Community Curator @remlaps, @cmp2020 is running a Classical Music Challenge each week.
This week he asks you to make a post on the theme 'What is your Dream Classical Concert?'...
---
We Together Community


@steem-agora, the witness of @oldstone, has launched the We Together Community to encourage people in the Korean community to buy and sell with STEEM...
---
Steem Power Up Day - SPUD4STEEM - Final Results


@kiwiscanfly has now posted the final results for the first (revived) Steem Power Up Day that took place on May 1st.
In first place with a massive 100% power up was witness @ciska, in second place was @marcosdk developer of the @radaquest game, and in third place was author of the Daily Crypto News @vlemon...
Congratulations to the winners and everyone who took part with a power-up and thank you to organizer @kiwiscanfly and sponsors @xpilar, @kiwi-crypto, @kiwiscanfly, @reflektor, @hingsten and @bippe for making the event happen. Looking forward to the next one on June 1st.
---