100 DAYS OF STEEM : Day 27 - Weekly Photography Challenge #4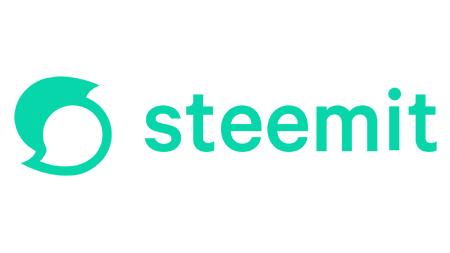 Thank you to everyone who entered last week's challenge on Fruit and Veg - there were some tasty looking photos!
We are back again for week 4 of the Photography Challenge.
Hope you are still enjoying them.
---
The Weekly Photography Challenge #4


As usual, this challenge is open to all type of photographers with all types of cameras.
Again we are aware that many people around the world may still be under some form of lockdown, so we are keeping the theme of this week's challenge close to home.
The theme for this week's Weekly Photography Challenge is…
Pets


We want to see photos of your pets - dogs, cats, rabbits, horses… Or maybe something more unusual like a snake or an alpaca.
This challenge is mainly for pet owners. If you haven't got one, maybe your neighbour does.
Or you could be creative and adopt that friendly spider that leaves in the corner!
Take as many photographs as you want, in colour or black and white, put them in a post and tell us a little about your pet - especially its name.
The posts can be in any language. The photographs must be your own.
This challenge will run until next Tuesday 5 May.
During the week we will be looking at all the posts and rewarding as many as possible with upvotes from the 1 million SP @steemcurator01 account. The best ones will get 100% votes.
Make sure you include a link to your post in the comments below and include the tag #photographychallenge04 on the post.
---
Last Week's Challenge Top Picks


It was very interesting to look at all your 'Fruit and Veg' photographs. There were many great posts, but we selected these as our favorites...
Congratulations to the authors of these posts, and thank you to everyone who took part.
We are looking forward to seeing your posts this week on the theme 'Pets'.
Thank you,
The Steemit Team
---
---
Notes from the Community...


Steem Power Up Day - SPUD4STEEM - Friday 1 May


New organizer of the Steem Power Up Day event @kiwiscanfly has posted a reminder that the next SPUD is only 2 days away on 1 May.
There are thousands of SP on offer as prizes for the best SPUD'ers...
Thank you to @kiwiscanfly for getting Steem Power Up Day up and running again. And thank you to all the sponsors of the event including @xpilar, @kiwi-crypto, @kiwiscanfly, @reflektor, @hingsten and @bippe.
---
Steem Witness Forum


@greenhouseradio have announced their next Steem Witness Forum - it will be on Sunday 10 May at 11am PDT / 6pm UTC.
They are inviting all witnesses, community leaders and users to join in...
---
Popular STEM Community


@remlaps has given an update on the new STEM Community he has recently set up.
If you are interested in Science, Technology, Engineering or Math do join the Community.
Steve, @remlaps, will also be one of the first Steem Community Curators in May...
---
---