WEEKLY SHREDDING REPORT : 17 December - 23 December

THIS IS OUR WEEKLY SHREDDING REPORT.
Let's see who SHREDDED this week for @Steemskate.


@Knowhow92
@Knowhow92 shared with us a skate part with footage from 2010-2013 with a great soundtrack and his latest part which is the last part in "The fTR Video",an 1 hour and 10 minutes full length DIY skate video.
Thanks for shredding dude.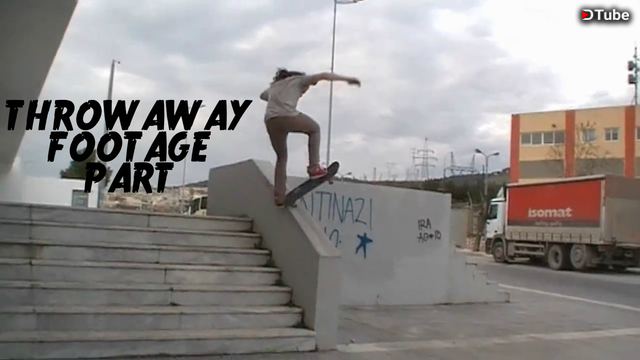 @Sheskates926
@Sheskates926 had 2 awesome night skate sessions and she is progressing so fast.
Street skating at night is the best.
Keep it up @Sheskates926 and keep shredding.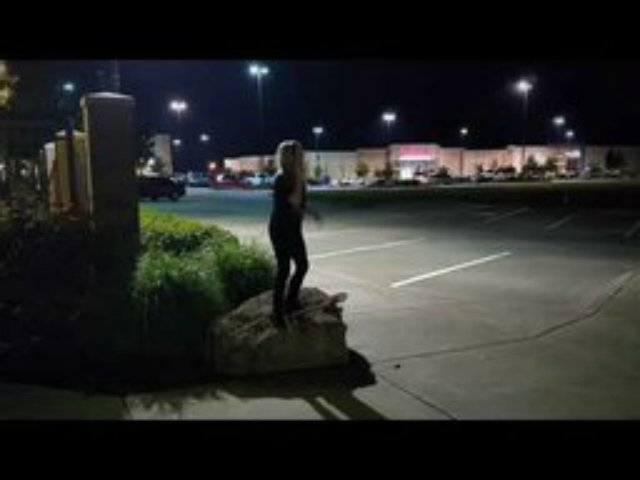 @Nicksmitley
@Nicksmitley has returned stronger and more passionate for skateboarding than ever.
And what a comeback.3 vlogs in 1 week.
Some nice bs flips,some DIY shoe fix and a lot of fun.
So glad to see you back in action bro.
Keep shredding.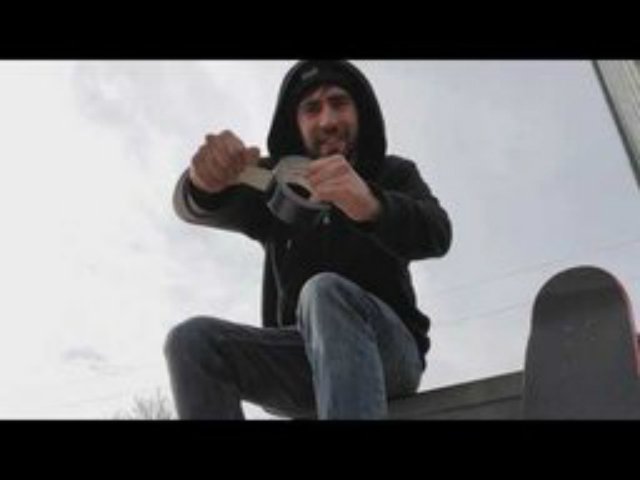 @Nicolcron
@Nicolcron's return is real.After finishing the edit of the full length skate video "Into the Void" for Death Skateboards,@Nicolcron is finally back again.
This week he provided us with a skate part of his with tricks from 1997 which by the way was awesome dude,some Skate3 gameplay and an awesome Vlog making a beat for @knowhow92 and freestyling.
That was epic dude.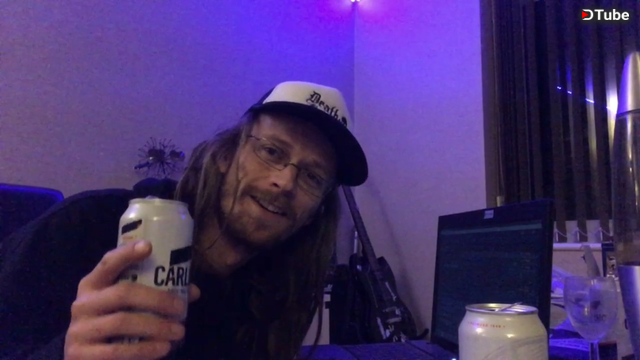 @Jasavage
Jasavage is stepping up the game.
He does a clean 180 down some pretty big stairs and a dangerous but sick ollie over a chair and some flaming wood.
Pure shredding dude.We are happy to have you in our @steemskate family.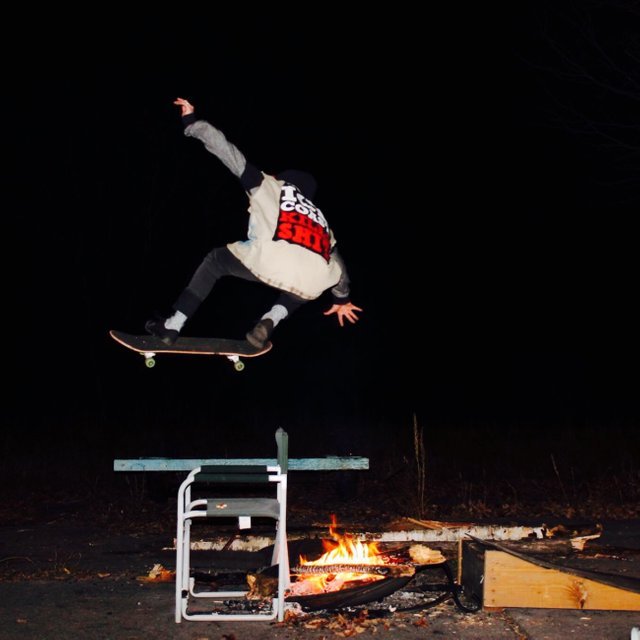 @Stickchumpion
@Stickchumpion comes with one more boss session trying to clear the hardflip out of his list.
The whole skatepark is wet but he is lucky enough to find a dry place right next to it and shows us his flatground skills.
That back 3 no comply was fucking good dude.
#Skateforlife,you know that.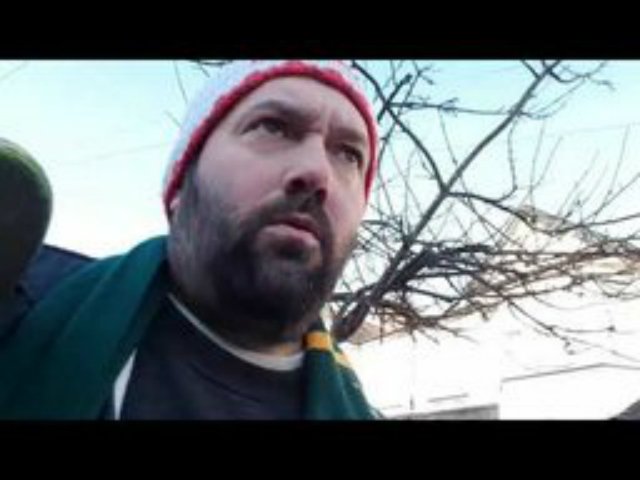 @illucifer
@illucifer clicked this photo of his friend @jasavage.
Great artistic style bro and the skateboard always gives a little extra detail.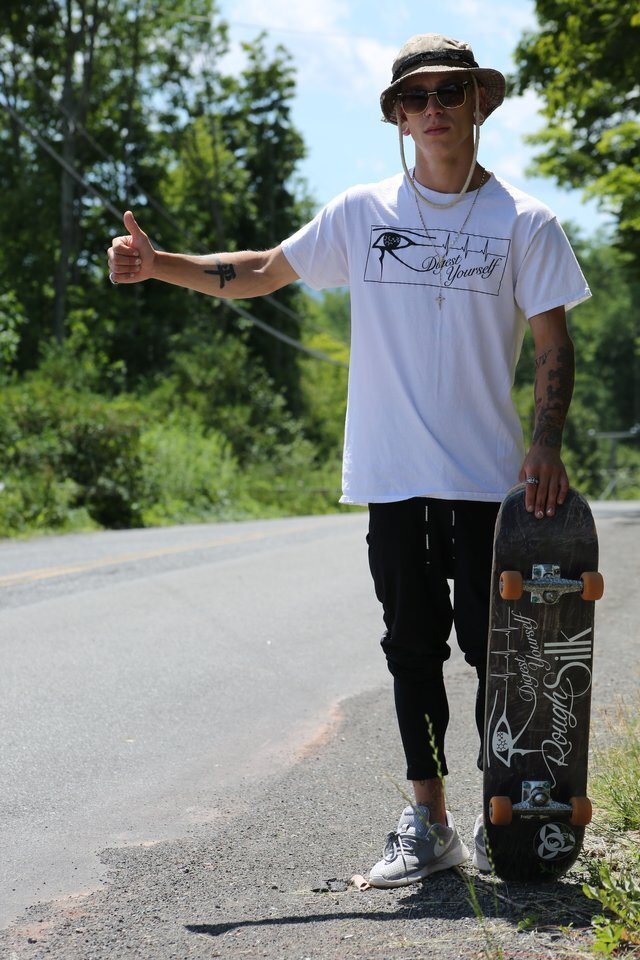 @Staticinstance
@Staticinstance has very good taste in skate videos.
This week,he shared with us one of @steemskate 's personal favourite skate videos ""Lakai-Fully Flared".
Filmed back in 2008,the Lakai team are killing it.
A must watch for anyone who hasn't seen it and a must-rewatch to everyone who has already seen this.
Thank you for the throwback man.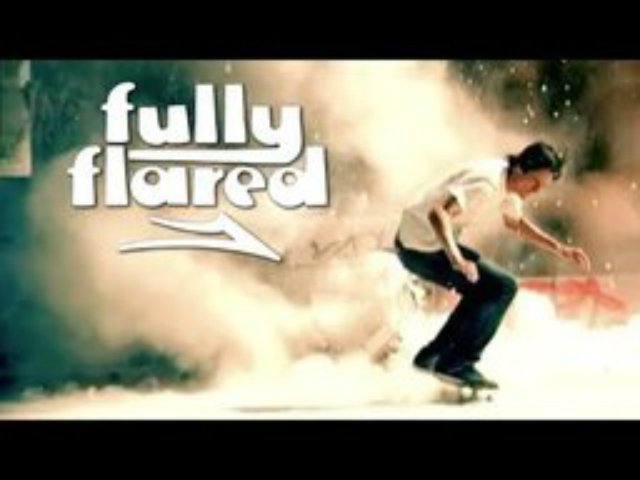 Thank you all for SHREDDING
If you want so support the skate scene on the blockchain,please upvote and resteem this post.
You can also Delegate any desirable amount with any way you want so we can Power Up our SP and give all these people the appropriate support
Don't forget to tag every skate related content under the #steemskate tag , if you want to be featured in next week's Shredding report and join the @Steemskate family.
All images,quoted texts and clips belong to their respective authors and publishers.