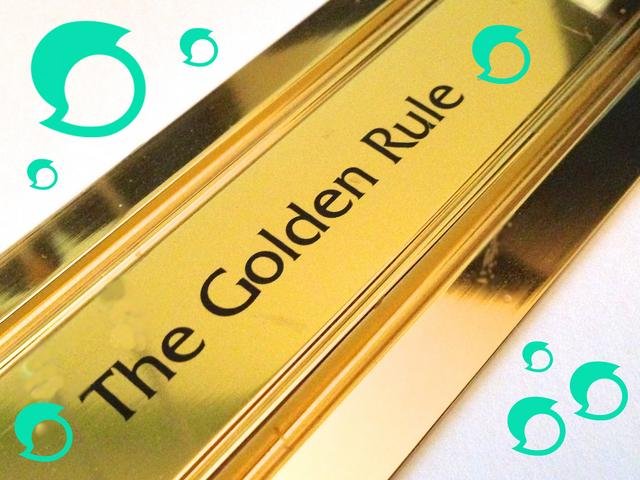 It's become very clear that the vibe of the Steemit community has changed, and not in a pleasant way.  I posted briefly on this last week, but it's clear now it needs some serious attention.
 
First – hardly anybody is voting.  The voting choices that are being made are generally on the popular 'trending' posts (usually the same handful of people), and it's getting embarrassing to witness this ass-kissing.  It's like being at school again!
 
Using my own blog as an example:- I have 1200+ followers (apparently) yet my recent posts get about 5-20 votes.  That few???  Where is everybody?  And I see exactly the same thing happening to numerous others who I've 'grown up with' on Steemit.  We used to get 100, 200, 300 votes... not any more!    
 
Second – many successful bloggers now aren't responding to comments, or showing appreciation to their voters.  They used to back when they were just starting out, but now they've stopped.  What's this about?  Too busy?  Too important?
 
It's all reap and no thanks.  Is it not common courtesy to reply to a nice comment that someone's taken time to give?  No matter how busy you are, a reply, a word of appreciation is the decent response.  And if you see the same loyal supporters popping up in your comments thread or in your upvote list, you really should be returning the support for their blogs.   
 
This isn't about envying their popularity or moaning about lack of rewards on my posts... that's not my complaint.  My frustration concerns the GOLDEN RULE – treat others how you wish to be treated.
 
We're seeing too much taking and not enough giving.  It's destroying the community.  For Steemit to be pleasant and beneficial for all, there needs to be a balance.  But go ahead – carry on taking and taking, and see eventually people will notice you aren't retuning the support, and they will withdraw it!    
Personally I have commented on several posts during the last week alone that have had no acknowledgement... and so out of curiosity I visited those people's blogs to see if they reply to others and to my disgust, I saw they reply to no-one!  Yet they're getting lots of votes and earning big bucks!  Tell me, why continue to vote for people who show no appreciation and no respect for your loyalty?  Do you check whether they vote for you?  Chances are – they don't!  Go, take a look!
 
Yes, we can forgive a few times of no reply, and hope others forgive us when we don't/can't, but to consistently do it, that's just plain rude.
 
Ok, so you're busy.  Same here!  I still reply to comments!  So do other decent Steemians who have community in mind and not just what's in it for them.  Most of us have lives outside Steemit, and families, and chores, and jobs, and other blogs etc etc etc... yet we take the time to reply because if it wasn't for the votes of our followers, we'd have no rewards at all.  So please, show some respect for your voters.
 
This evening I scrolled down the trending #introduceyouself posts, and saw the highest-earning posts were mainly the ones with the most ego (not all – I did see some lovely people among them too!)  It seems the more you say things like "Look at me, I'm awesome, I already have ten million followers elsewhere and I have cool sunglasses and a pet jaguar" the more likely you are to get big bucks.  Well, that's okay if we want Steemit dominated by people full of themelves, but personally I prefer and admire those with some modesty, some humility.  I don't vote for ego, and I don't like to see people lapping at the feet of the ego, it's so humiliating.    
 
Steemit used to be full sincerity, appreciation, kindness, support, etc this time last year, and it had a very pleasant vibe.  Granted things were S.L.O.W and rewards weren't great, but community spirit was strong.  People were having conversations, and learning from each other, and helping each other to grow their blogs.  Not so much now.  It's all dollars, popularity, curating because there's something in it for me.  Me me me me me me me me.  I am so sick of Me Me Me!!!  That's what Facebook is for!    
 
Ok, so I think I've made my point.  I do hope things balance out again, because a community of reapers is not a very nice place to hang out.
 
Many thanks to all my wonderful followers!  I sincerely appreciate your support, and do try to visit as many of your blogs as frequently as I possibly can, so don't give up on me either!  
Much love x