"We all need mirrors!" @surpassinggoogle
This is one powerful quote that helps matters a lot when it comes to societies. Some societies have those words dented into their curriculum, while others don't exactly do!
Yes, some societies have "mirrors" everywhere, reminding you to check yourself; directing you in finding yourself; constantly reminding you how valuable you are etc and some don't!
Do you know how valuable you are? 
Well, we will find out! 
There is a huge possibility that you don't yet know, depending on my factors. 
Sometimes, genes are very strong, gifts are very strong; the you in YOU is so strong, that you find out your true value regardless of society. Sometimes, you find out really late. Sometimes you never get to find out. In every case, "it was in YOU!"
Brief History
From a very young age, i was grown! Not my fault! Perhaps, its my calling. 
I started to discover my various gifts really early. I don't exactly know what the factors were but i started out realizing things about myself really early. I was born in Greece and i wonder if that helped with anything and maybe it did but the next stage of my life was in a developing country and maybe that helped too. 
Regardless of society, my genes and God-given gifts stayed really strong.
Societies do have power! It is very easy for you to become your society!
Family is a key society!
My family was a core part of my society. My dad always had hefty dreams. My mum was in the background dream-wise but i brought her dreams to my fore, by making her old diary my favorite book. Her diary had a lock but i opened it!
Now there was also extreme love in this household. The extremest suffering in this household, stayed ever memorable, ever un-tradeable! 
As time went by, my dad started to crumble underneath his hefty dreams but he stayed stubborn. 
He was too lazy to quit!
I started to carry two hefty dreams early!
If you have read some of my old posts, you will recall me speaking of how my dad believed in me, when it comes to education. I used to memorize entire books when i was young and my dad would say "Terry, you will be known worldwide". 
He doesn't know "steemit" but he still manages to say those words to this day. These days however, when we get to talk on the phone, he calls me "Terakos" or Greek for "Terry"
Other mirrors started to come along; "school of life" being one.....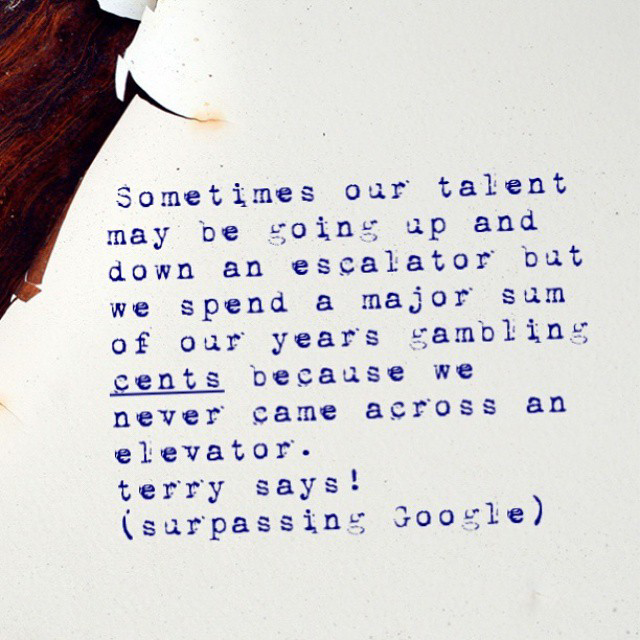 As a young boy, I could play football like crazy. My mindset and IQ in the sport was top-notch. And when i played, i was always on par with much older people. You would easily think, that "my path" would be football but how many real football pitches did i get to see at the time? 
From street to street, i would conquer in football but it was only on the streets
And would you have known that, i would be crazily good at basketball, especially as a defensive, sharp centre? Well, i found that out at 24 and every place i tried-out at, simply wanted me the next day but i was over-age for these colleges. 
I always was on the path to becoming a doctor too but i ended up doing computer science. Today, i hardly know anything computers. Well, i do a bit!
I am not a write either.... 
Every text message i sent when i was younger had impact. Every chat held sway. 
I used to have a much older friend from USA and we would send emails every time and she say she wants to make books out of our chat conversations. 
So basically, i only knew i may have been doing okay with conversations and maybe when it comes to impacting others; which is very different from writing. 
But one day, during a bout of depression, i sat in some corner on the streets and took a pen and paper out and i wrote out the story -line behind an entire movie (fiction). Well, i tell you; "before i took that paper out, to actually dent things into it, i didn't know i could create fiction. 
I became a self-proclaimed writer after that and continued to write movie-story after movie-story, and when life took its toll and i had no space in a day to write long pieces, i started to cut out on length and was writing short powerful pieces instead. I would use pieces of papers.
Yes, power started to enter my pieces! "Love for humanity" was becoming a thing. "My immediate society and its dire need for change especially in its mentality became clearer". I started to see! 
My dreams started to shift base and became one that involved catering to societies and since my dad's dreams were similar, i carried his as well.
Note; Everyone loved my dad and whenever they see him, they called him: "Baba Terry"
One more thing got clearer all along, I was wanting to be Terry, nothing or no one else.
I noticed that even in my writing, my undertone was very different. The story-line had "huts of stories" in them; it was raw and my every line had a picture and these pictures had "thesis, principles, concepts", involving "school of life" within them.
I was become more of a voice for others; a voice to others! I could see what they couldn't see about themselves; "I was becoming a mirror".
It was working! I didn't have a dime but i was dead wealthy in my mentality, foresight, self-belief, dreams, vision etc and when i would write to people, there would tell me of books authored by billionaires, containing the same sentiments as mine and they would keep telling me these things and it was clearer, that among other gifts, i had another special gift.
These people were mirrors!
Once, in this moment when i was filling my booklets with short poem-like pieces, i tried to join an event filled with prolific writers and i was still really young. 
This occurred at a UK Consular office and hosted people from different parts of the world; people who came to showcase the books that they have authored. 
While they had full-blown books to flaunt, i was with a booklet of my jargon and when they took a peek in, they marveled still.
My piece was different. My jargon was special. Now, "special" simply means different or maybe unique or just maybe un-heard-of.
Yes, i was a forgiver. I would sift even the bad to find good in it and my words showed it.
I didn't have rhymes like poems did because i never read poem rules and these weren't poems; they where "toems", where "t" is for Terry. 
Overall, when i used to write "toems", i start to noticed that some of my difference also came from innovations; inventions; visions; dreams! 
The INTERNET too was boring and i very much wanted to infuse Terry into it, so i was innovative. I would pick topics to write on, that have never been written on. 
Yes, i used to turn to the internet as an enabling environment but then, i started to see the very state of the world in it! 
Then my tone in writing also started to shift base.
People kept marveling at the things i wrote. They saw power in them and they would call me a writer but i was not! 
I didn't use big words like poems did; i didn't want to! I wanted to exert the regular words that even the less-learned could understand. I wanted to be innovative even within my simple words. 
I didn't want anyone to need a dictionary to read my then "toems". I loved it all down-to-earth. Real!
Yes, even when the millions or so arise, i will still remain your boy Terry!
But there is more.......
I wanted each line i wrote, to contain excerpts of my dreams in dream-bits; to keep them dreams alive. 
You know, i was in an un-enabling environment, no hugs and not even pillows to hold, let alone inspiration. 
My dream-cycle was like this; 
I carried my hefty dream up Mount Everest, opposite everyone then upon getting to top and trying to place my dreams down (reality), the wind blows and would hurl my dreams down and shatter it. Then, me, being "too lazy to quit", would go all the way back down to pick up the shattered, scattered pieces of my dream and puzzle them back aright, only to climb back up the mount, to have it hurled back down again; on and on and on...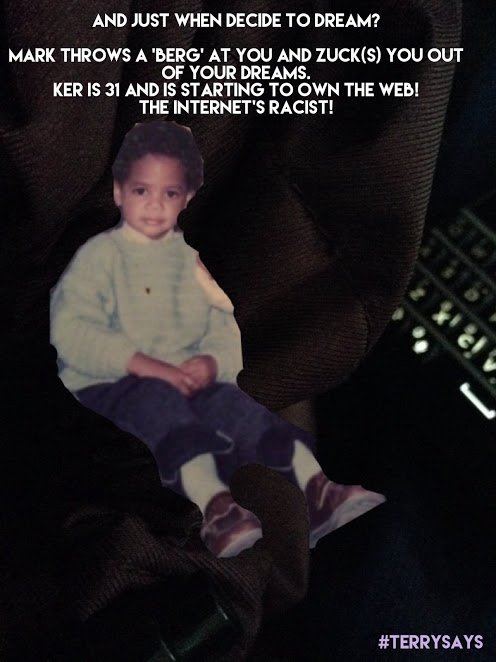 And when you add clinical depression?:
I was inside a luxury-fancy-looking bubble suffocating, longing for one tiny poke from spectators, yet all i managed to do is amuse the crowd.
I was already depressed at 15!
Staying "too lazy to quit".........
So like i said earlier, dreaming in these lands, was only for the extremely stubborn (mental, psychological, physical, emotional) because these lands can tame and deadened even the strongest.
Too, as i kept realizing; i kept improvising, to find ways to rehearse my dreams encryptedly, into fruition and my written words had extra use. 
They had power on the outside and empowered me on the inside. 
I managed to keep hope alive by means of my tiny beautiful words and as people react to them, i would have some tiny smiley moments as i foresee how much beauty it will be, when i can help beautify the world for real!
So a line like "surpassing google" was an entire standalone dream and if you saw something like "buy skyscrapers and gift them out" or "poke the globe from its outskirts" etc you are seeing full-blown innovation ideas and gifts-to-humanity, in the making!
Hahaha, i was never a writer!!!
So, "innovation" it was! Dreams, visions and ideas; those were it! 
I started to save my ideas up and they grew and grew in numbers and when steemit happened, i found an enabling environment and a new valuable means of playing out my dreams; keeping them alive in dream-bits and rehearsing them into fruition.
I fed off of impact from the amazing reputable steemit community (mirrors) by playing out my innovation ideas encrypted within my words and defined and redefined, then "dreams started becoming equals reality".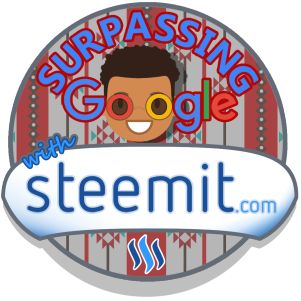 Poking the globe from its outskirts with happiness, tears of joy and awesome vibes; "Surpassing Google".
As for the search engine "Google", i did study the google search algorithm for years and here is what i found out: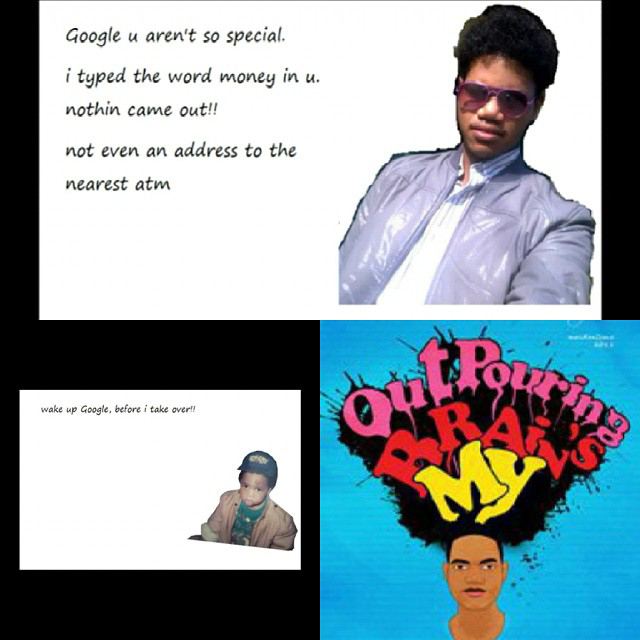 Object Lesson
We all need mirrors; but there is more.........
A paper helped matters; but there is more..........
A pen came into the picture; but there is more.............
There was conscious effort on my part to define and redefine myself using the luxury of the tools above but there is more............
Many societies don't have these tools and not everyone is strongly stubborn when comes to greatness, especially when odds are involved and that is where steemit comes in. 
Especially, in developing nations (un-enabling environment) e.g the Philippines etc; steemit now gives you most of the tools that you need even for free and makes the process of finding yourself more fun, by rewarding you but there is more........
Steemit also allows you to play out your dreams and provides you with all the tools to make dreams equals reality
Tecnically, you can called it "a sandbox"; "a virtual machine". 
Hahaha, nothing like it. 
At the end of this all; this was never a "steemit talk"
It was life talk all along and "life talk" applies everywhere, steemit and beyond!
If you have stopped dreaming, dare to dream again! The world of humanity needs it. 
You are valuable! I need YOU! The world needs "YOU".
Your Boy Terry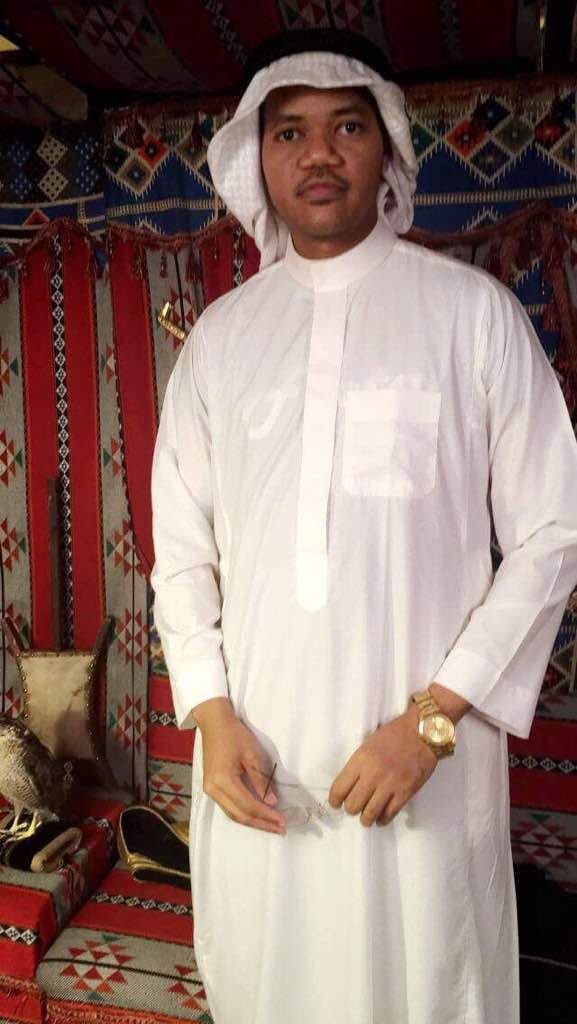 My first real laugh in 5 years, after seeing my sisters, after 5 years apart!
  My community and steemit growth effort are very much among what i do as a witness, so i tend to promote my witness underneath some of my posts.
If you would want to vote for my witness, click here, then type in"steemgigs" in the first search box! You don't need voting power to vote for a witness!  

OR
Consider choosing @surpassinggoogle as your proxy, to help you with choosing your witness votes. To do this, visit https://steemit.com/~witnesses then type in "surpassinggoogle" in the proxy search box as seen below!   

  Join us on Steemgigs community on discord to contact me directly: https://discord.gg/wWrnSXK  
Everyone has something to offer!