OFFICIAL!! Steemit Artist Music Compilation Volume 1 Release is here!! 51 Multi Genre Original Songs from 55 Music Artists on Steemit!!
Sound Legion independent artist collaborative music house is proud to present 
Steemit Artist Music Compilation Volume 1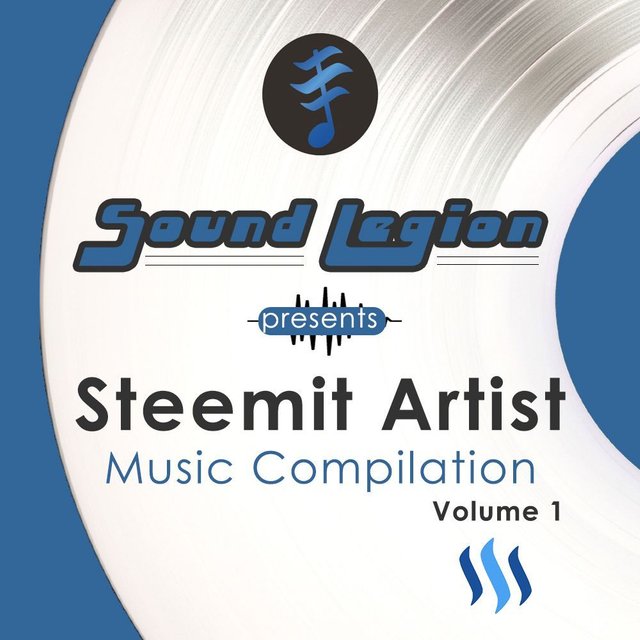 51 Original Multi Genre Tracks from 55 Music Artists on Steemit.com in Side A & Side B Duel Digital Music Set. 
I have had the pleasure of listening to these incredible songs from this very talented and motivated community over the past month.   Since this is the 1st Volume Compilation I knew there would be kinks to getting it off the road, and there has been a few (such as unable to master the tracks as hoped, but there will be future masters for future volumes)  but the response and talent that came in absolutely surprised me.   I got a little emotional a couple times putting these tracks together in the collective albums and on youtube.    I am a fan!! I am a real fan here of each and every one of you.   Your songs have been the sound track to my life this path month and I cant thank you enough for your hard work, dedication as artists and your amazing, incredible talents, and for choosing to share it with me and the steemit community.    
Steemians We Need your SUPPORT!!!
You can support the talent here on steemit by..................
Upvoting this post!  Resteeming!!
Promote this post!!!   So other Steemians dont miss it!!
Donate to this post!!! @soundlegion   
*100% post payouts and donations for steemit music compilation go to all the artists involved. 
Click on your favorite artist below and donate steem for there entry in the compilation!!!
Blog about this post/Blog about your favorite Artist in this post/ Blog about your favorite song in this post.
Download These Albums FREE and Enjoy this communities musical gifts!!!
*****Volume 1 Artists*****
* if you are one of our volume 1 Artists on Side A or B, would you please comment this post with your track name and artist name and tell us a little about yourself and the track.  You can leave links and also music videos for your songs if you have them to offer up.   
Steemians can also upvote artists comments to show support for there music.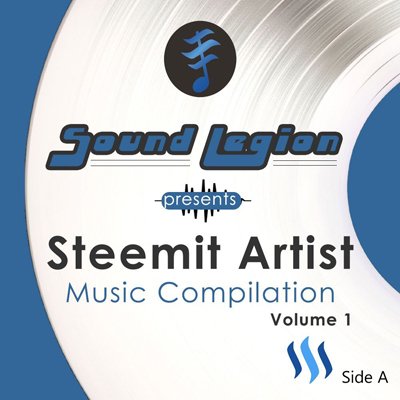 1.  On Firecracker Hill - Randall Head @californicajun
2.   Chouraha - Alif @hardikv
3.  Sense of Taste - Jay Sussman @jaybird
4.   Strange Times - Escape Hatch @escapehatch
5.   Along the Bottom - Shavon Bonnie Legion @soundlegion Feat. Cher Forgeron @cherforgeron
6.   Empire - WVM @wvm 
7.   Descend - Ruins of lsa @Isaria 
8.    Cracker Jacker - De Wallen @dewallenband
9.   Three Legged Dog - Ginseng @calum
10.  Scope - Christopher Hengoed @dreamsonics
11.  Lohbert - @bymma 
12.   Where do we go from here - Brian Max / Nathan Waterman / Magnificent Fools @brimax
13.   Riddle Me That - Clyde Majik Legion @clydemajiklegion
14.   C'mon - BLAI$E @blaisep
15.   You're The One I Wanna Do - Skyfish @luzcypher
16.   Titan - Qrittix @qrittix
17.   Manflu - Steevc @steevc 
18.   Chomp - Elpi5  @harrisonmir 
19.   Working birds - Carface @carface
20.  Train - Ceejay Jonez @chrisgoans 
21.   Washedin - //i.s.a.a.c. @tribedownsouth

   Listen
22.   Astral Empiricism - Jurema @brains1ck
23.   RUN TO THE PAST - John Dewar @johndewar
24.   # SRIRACHA - Tony Endz & Ghost Rene @reneyusufbey
25.   Emergence - JonJon @jonjon1
Listen to Steemit Artist Music Compilation Volume 1 Side A Below in a full set Video
<iframe width="560" height="315" src="
" frameborder="0" allowfullscreen></iframe>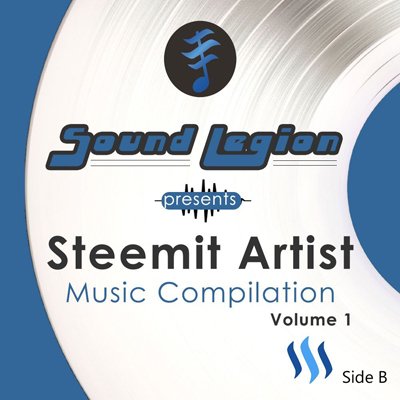 1.   Gratitude - Jamisun @jamisonic 
2.   The connection - Kunoichi @kaykunoichi  (Featuring Blu) 
3.   Dear Love - Quanah Jay Hicks @quanahjayhicks
4.   Hoxie - Jessamyn L Orchard @jessamynorchard
5.   Wait So Long - Chuky Charles @rdollarsign
6.   Cherish - Verbal D @verbal-d Feat. Edgar Miranda @edgarstudios
7.   Gunk Funk - @k-zet 
8.   Misery Loves Company - Ron Donson @rondonson (prod by. Black Tokyo)
9.   Delusions - Simon Kraemer @simonkraemer

Download    Listen
10.   Release my Soul - Morktra @lk666
11.   Chillout - Patryk Maryniok  @maureis
12.   It Could Be Us - T.J. @lilrobiee Feat. Breana Marin & Vee @nicholevargas
13.   Hipster - Miki Solus  @mikisolus
14.   Blue Roses - @ivanc 
15.   Reason To Love You - Joe Russo @passion-ground
16.   Sound of Strings - PurpleProse @purpleprose
17.    Weeping Skies - Prince of Cats @princeofcats Feat. Melissa Boys
18.    Ode To Cancun - Tyler Feldman @tfeldman
19.   The Lonely Moon - Tamal Ghosh @tamsguitar
20.   Another Hot Sticky Summer Day - Transhumanity @transhuman
21.   Lazy Galaxies - TimothyPratt @timothympratt
22.   I've Made it Home - ryanthegecko  @ryanthegecko
23.   Grind - Trillex @trillex 
24.   Larva - @orrslaw 
25.   Michael D Pair Beat - Michael D. Pair  @pairmike 
26.   Baa Baa Black Sheep - @sanchez
LISTEN *LISTEN* LISTEN* LISTEN*
Listen to Steemit Artist Music Compilation Volume 1 Side B Below in a full set Video
<iframe width="560" height="315" src="
" frameborder="0" allowfullscreen></iframe>
*This compilation will be posted once a week for a month with all payouts and donations going to artists 100% 
The Top Downloaded Track at the end of each week will receive 25 Steem!!



Steemit Artist Music Compilation Volume 2 Coming Soon!!!
Next time we are going genre specific so stay tuned!
Be apart of the steemit music community by signing up for www.steemit.com
Check out the musical community on steemit by joining "The Devils Network" 
https://steemit.com/originalmusic/@jessamynorchard/new-group-exclusively-for-steemit-musicians-on-the-devil-s-network-for-networking-questions-tips-and-post-promoting
Join OpenMic
https://steemit.com/openmic/@pfunk/hey-did-you-know-there-s-a-weekly-steem-open-mic-contest
Steemit Rap Challenge
https://steemit.com/rapchallenge/@rondonson/steemit-rap-challenge-week-3-submission-thread-r-i-p-prodigy
Follow @soundlegion for more steemit multi genre original music compilations and more....
Thanks everyone who submitted tracks again you guys rock!!  Thanks in advance for all those who support this post and the talented artists who created these tracks for you to enjoy and were kind enough to give them for free.    
Which one is your favorite???????