Guidlines For Having Your Post Curated By The SteemTrail Team For The Music Tag
Our role as curators for The SteemTrail Team Music Category is primarily to find and curate good music posted by Steemit members.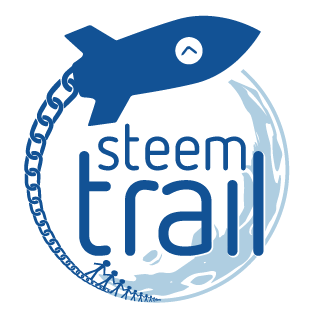 Image credit
Our goal is to help new users by curating their posts much like the Curie Project @curie and the RobinHood Whale Project @robinhoodwhale.
Early recognition for good content will help new users establish a following and get recognition for well written posts. Though music is a unique category and not exactly the same as the written word, there are some guidelines that will help your post get noticed and selected.
SteemTrail Guide For Posting Music
Stories involving personal experiences and unique commentary about the music you are posting will make your post stand out from posts that just contain a link to a YouTube video.

Any images used must be credited to their source, even if the image is yours. If the image is yours, just say so at the bottom of your post. If it's not, then give credit with a link to its source.

For example:

would look like this: Image credit

Telling us what the music, song, band or performance you are sharing means to you, or what it reminds you of, or why you're sharing it will help you connect with readers and increases your chances of getting selected.

Use music as the first tag on your post...

... if the song is original, meaning you wrote it, use originalmusic as the first tag and music as the second tag. This will allow The SteemTrail Team to curate your post for the originalmusic category.

New users will be given priority for selection to help them get established on Steemit and build a following.
Join The SteemTrail Team
If you would like to be a curator for The SteemTrail Team for this topic or any topic you're really passionate about, contact me @music-trail or @steemtrail in Steemit Chat here: https://steemit.chat/channel/steemtrail
Have fun and I'll leave you with a few quotes.
Music can change the world because it can change people.
Bono
One good thing about music, when it hits you, you feel no pain.
Bob Marley
Music expresses that which cannot be said and on which it is impossible to be silent.
Victor Hugo