Are you a musician? Singer? Rapper? Karaoke dabbler or GOD? Maybe even a spoken word poet? On its 34th week now, hosted and partially funded tirelessly by @luzcypher for the better part of a year, the Steem Open Mic contest has rewarded many talented musicians and artists.
But I realize that not everyone on the platform has noticed the contest. It could benefit from more eyeballs, and it would be greatly enriched by more participants!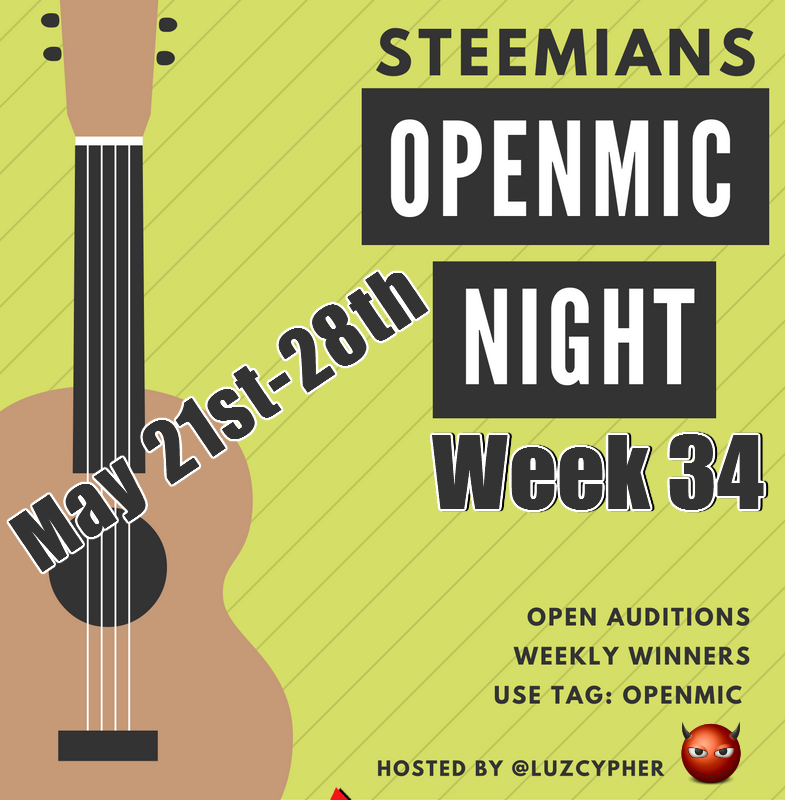 Want to enter? Visit the latest contest post, week 34, to see the expectations for entry and then record yourself doing what you'd like to do!
This can mean your own original song, a cover of a song, or even just a jam. It's open ended, @quinneaker even won first prize for a didgeridoo jam! Be creative and feel free to experiment if you want. All genres welcome.
Way back when, @luzcypher started the Steemian's Open Mic Night contest, with the posts' rewards going to the winners. After seeing the success that @jamtaylor's Steemit Photo Challenge brought to promotion of photography on the platform, I offered to add funding to it in week 2. Not long after that, I started offering STEEM bonuses to those who recorded their original works.
Right now, I'm donating 200 STEEM (about $225 worth currently) weekly for the prizes. And I've been giving away at least 100 bonus STEEM weekly, distributed to those who share their original stuff. @luzcypher has generously added 100 STEEM to the pot weekly for as long as I can remember too. All SBDs earned from this post will go to @luzcypher to use or spend at his discretion. And the SP earned will be added to the pile that I send STEEM from.
Links:
(en español)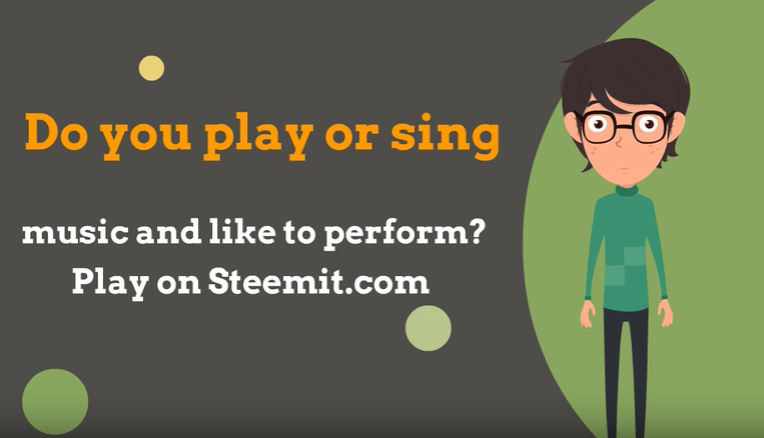 If this contest is up your alley, please join in and participate! There are lots of ways to.
If you think it's cool, and/or you like the music, please browse the posts and upvote what you like!
Do you know a musician, on Steem or not, who might want to participate? Show them the contest post! Let's get some more of Steem's rewards going to some musicians :)
Finally, follow @luzcypher so you can see the winners and the new Open Mic Night posts! Again, all SBDs earned by this post will be given to him to use at his discretion.