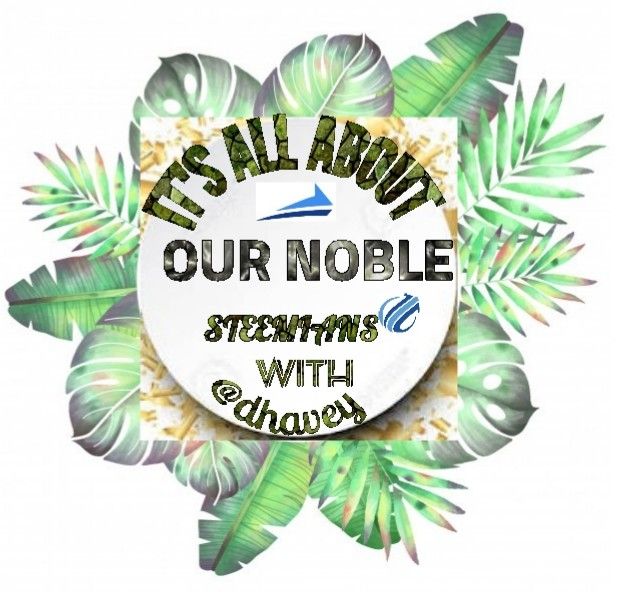 There are some steemains on this platform that deserve an accolade for the good work that they are doing on the steem platform. Such people I call them noble steemains because they have been supporting this platform in one way or the other.
Over the course of time, I will be introducing you to many of the noble steemains here in our community and trying to get to know each of them little better. I have taken this upon myself to shed more light on who this noble steemains are and what they are capable of doing.
Today I would like to introduce you to @thekittygirl. She is one of the steemians that love helping others.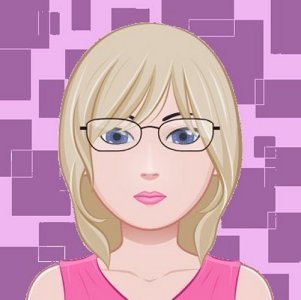 Welcome to it's all about our noble steemains with @dhavey It's an honor to be conversing with @thekittygirl.
Can you tell our readers how you first hear about Steemit and what motivated you to join?
I was blogging on a site called ELLO and one of the people there had heard about Steemit, checked it out and liked it. That was @pixelfan. He came back and told us about the Steem blockchain and I followed him here, as did @pentaxke. I've never regretted the decision, and went back with my own success story to tell. @bluefinstudios followed me to Steem, and has been a big boost to the platform. @traciyork also came over from Ello; I am not sure who she followed, but I am glad she is here, too!
As a steemain what is the biggest challenge you have ever faced since you joined Steemit?
Probably the biggest challenge is learning how the blockchain and the front-ends work, where the Steem comes from, how the upvoting/rewards work, etc., because it is so different than any other site I've joined. But, it was a fun challenge, piecing it all together!
If you ask some Steemains they will tell you that they are not Steeming for rewards and all that they need is just relationship with other Steemains; now if rewards are removed from steem, would you still blog on Steem?
Yes, I would still blog here. I've heard many people say, "Come for the rewards, stay for the community" and I think that is true. There is a fantastic sense of community here, especially if the Discord-app is included in the mix.
Yeah, making friends and building relationships is good on this platform, can you tell us those Steemains that have contributed and impacted your blogging experience since you joined Steemit?
Oh, there are too many to mention without missing someone! @sultnpapper, @anna-mi, and @carolynstahl were among the first bloggers I "met" and followed here, and their blogs always gave me motivation for returning and engaging. Then @jaynie started @steemitbloggers and I joined that community and began networking more. @teamgirlpowa and @limabeing expanded my horizons and upped my blogging-game. @shadowspub and the @steemitramble helped me expand my horizons and made me more conscious of formatting on my posts. @dhavey and @jamesmovic invited me to advise @goldenproject to help new Steemians, which has been rewarding. @topkpop, @ancapbarbie, and @enginewitty drew me into @thealliance, for which I am grateful to have such a cohesive group with which to hang. Others that have motivated me include @ameliabartlett @artemisnorth @battleaxe @beanz @crimsonclad @jackmiller @katrina-ariel @leribyleri @meanmommy33 @rhondak @saffisara @sapphic @seablue @snook @stellabelle @thebugiq @thehive @zipporah ... so many people here keep me motivated, on-track, learning, and growing... :sparkling_heart:
What were you told before you joined Steemit?
I was told that we could make money by posting quality blog posts. It sounded too good to be true, but I was pleased to learn that it was, indeed, true!
Can you tell the community one thing that people will remember you for even if you quit Steemit today?
Of course, I don't know for sure, but it would make me happy to think people would remember me for kindness and helping others.
If you could give advice to newbies on how to be successful on this platform, what would it be?
Network, network, network! Leaving appreciative comments on other people's posts, upvoting and supporting others, engaging in real conversation — those are the best ways to be successful!
What is your take on using bots to support one's post?
I have mixed feelings about this. For one thing, it is difficult to really get good traction on the platform without using bots a little, but too many people abuse that privilege by creating low-quality posts and then selfishly promoting them with bots. I've heard it said that bots drain the reward pool unfairly, so I have stopped using them, but each person needs to decide for themselves.
What is your take on all these airdrops happening around?
There are so many airdrops happening, it is almost impossible to keep up with them all and to determine which ones are worthwhile investing time into. However, it is good that so many options exist in that regard. Some airdrops have been very useful, especially the Byteballs airdrop, which rewarded all on the platform who chose to register for it!
What do you think is the future of cryptocurrency?
I think it is still in its infancy, but we will see phenomenal things from cryptocurrency in the future. I am excited for all the possibilites!
If you were privileged to talk to @ned on one thing, what would it be?
Why isn't Steem being promoted more than it is? We have a fast blockchain with zero transaction fees, there is good quality content flooding from all the front-ends, but the growth of the platform has been slow and very unsteady. With all the advantages of Steem over some of the other blockchains, shouldn't we be more mainstream now, with Steem accepted on more exchanges?
As a Steemian, do you think finding a niche is better rather than posting some random stuff?
I think it is up to the individual. Some people do niches very well, concentrating on one topic, intensely. Other people, like me, have interests all over the board and do well covering a variety of topics. It's important to concentrate on what makes one happy, regardless of what that involves.
If there was one thing you could do or suggest to make Steem more interesting and attractive to users, what would that be?
Use the new SteemPeak.com front-end! It solves many of the annoyances and shortcomings of the original Steemit.com front-end, and the developers are constantly working on it — listening to feedback from the users! — to make it as useful and vibrant as possible!
If there was a worldwide Internet and cellular blackout for a week, what would you do for those 7 days?
I would probably read a book, and maybe make short trips to interesting spots nearby, driving up to a local mountain top, seeing the sights, things like that. And making lots of photos, of course, so I'd have tons to blog when I return!
Let say there is nothing like Steemit, what other thing would you be doing?
If the Steem blockchain had not come into my life, I'd probably still be blogging on Ello and similar sites. I've enjoyed blogging on various sites since 2005, but doing it on Steem has helped me increase the quality of my content and my interaction with others. So, if Steem went away today, I'd have some much better content to carry to other sites!
If you are privileged to talk to someone yet to join Steemit, what can you tell the person that will motivate such person to join?
That's difficult to answer... I have talked to many people about Steem; some have been receptive and some have not, yet I don't know if it was a difference in their perceptions or a my own presentation about the platform that failed. I just feel a bit sorry for those who choose not to at least peek at it and see what it has to offer. They're missing a great experience, no doubt!
It's an great honor conversing with you @thekittygirl Thanks for coming for the show. Have a wonderful day!
Thank you for inviting me to participate! I am honored, and enjoyed answering the questions!
---
If you are interested in learning more about
and his work click on the link, below:
Steemit Blog: https://steemit.com/@thekittygirl


Thanks for reading. Till next time
You can check out my previous interview here:@pollux.one @uwelang @prettyjules158 @v4vapid @papa-pepper @dunsky @theaustrianguy
@therising @d-pend @destinysaid @uche-nna @vcelier
@paradise-found



Help a soul today so that the world will be a better place for you and for me.
If you appreciate and value what I do, please consider supporting me by Upvoting, Sharing and Reblogging and kindly follow for more content to come !
---
---
I remain my humble self
@dhavey
---
---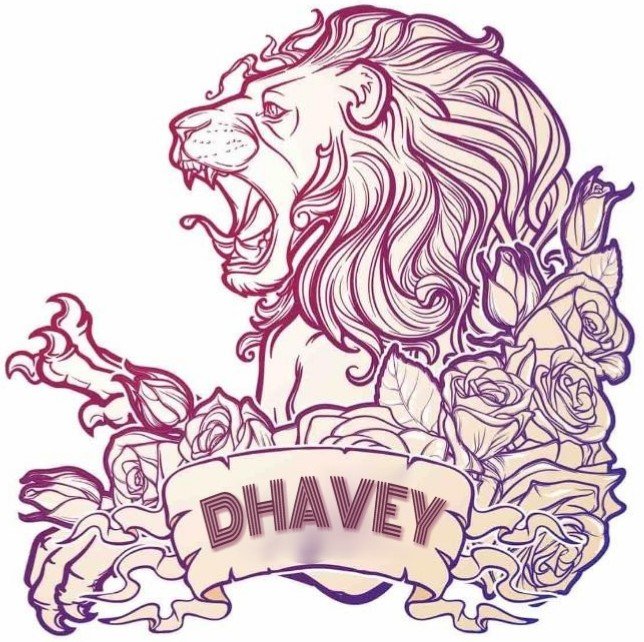 ---
You can follow @goldenproject curation trail on steemauto.com so as to improve our curation activities.