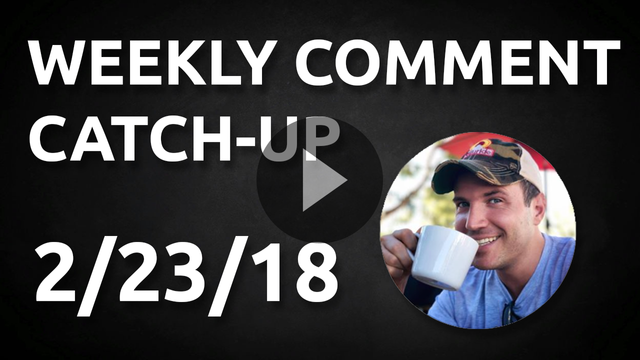 ---
Weekly Comment Catch-Up 2/23/18
In today's video I dive deep into your comments from this past week. Special thanks to everyone who shared feedback, video suggestions, and other comments throughout the week. This is what allows me to keep producing helpful content that everyone enjoys.
---
Awesome People Mentioned in Today's Video:
@sam009, @agamr4m4dh4n, @presidentslabber, @proprlee, @jaydip06, @abhicrypto, @arslanhyder, @mslifesteem, @ychaudrys, @gabeman, @kenmelendez, @punwik, @robmenzies, @oldschoolrepair, @jongolson, @fakeinternetnews, @zarakashi1, @cjao20, @fooddadiph, @awesomegames007, @kaminoteki, @poorcirculation, @cagrantone, @newageinv, @movievigilante, @frathiemann, @jaydip06, @khalidjr11, @jacobvanlysick, @kephawalks
---
If you're interested in more videos, tutorials, and how-tos, I encourage you to follow my channel and leave me replies of things you would like to learn about. If I don't know the answer, we'll learn together! :)

Recent Posts
---
- Daily Comment Reward -
Upvote this post
Leave a unique comment (not just a "great video!" or "follow me")
And you could win $20 USD worth of SBD!
That's it! It's also a great idea to go ahead and follow my channel so that you don't miss any upcoming posts. You can do that here: https://steemit.com/@brandonfrye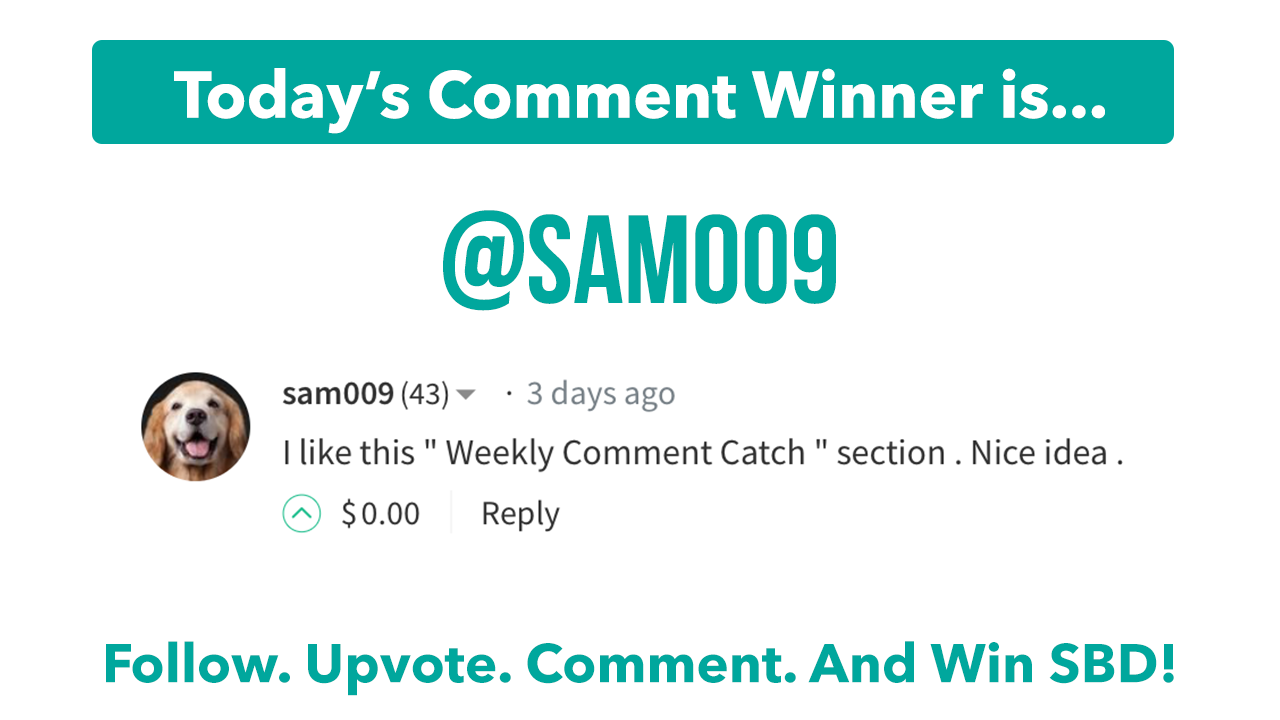 ---
▶️ DTube
▶️ IPFS