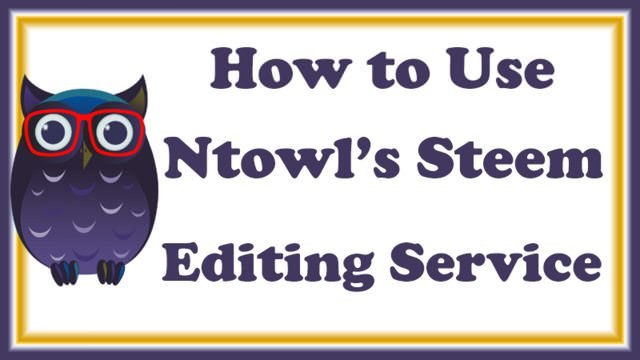 So you're looking for help editing your Steem posts. You've come to the right place. Listed below are the services I offer, the costs and terms.
There are seven levels you can choose from as shown in this table:
| Service | Cost | Description |
| --- | --- | --- |
| Basic | 1 | Editing of posts up to 500 words. Includes fixing typos, simple grammar mistakes and misspellings. I will let you know if I see larger issues you might want to address. |
| Basic+ | 2 | Editing of posts over 500 words. Includes fixing typos, simple grammar mistakes and misspellings. I will let you know if I see larger issues you might want to address. |
| Formatting | 2 | This service focuses only on the formatting by taking your content and adding Markdown to make it easier to read. The actual words will not be edited. |
| Formatting+ | 4 | Markdown formatting and image sourcing. Besides adding Markdown, I'll find the right images to make your post more attractive and source them appropriately. |
| Custom Formatting | 6 | Everything from Formatting+ and I will customize the images with the addition of relevant text or modifications to make your post stand out. |
| Full Edit | 4 | Basic+ service plus I'll edit for clarity and structure. This may involve rewriting sentences or re-organizing paragraphs for example. |
| The Whole Shebang | 12 | Full Edit plus Custom Formatting. With this service you'll get a blog without errors, formatted for easy reading and customized images relevant to your topic. |
How it works
Great! You've decided to let me fix up your post. Here's what you need to do:
Create (or copy) your blog in a shareable format (Google docs, Word, etc.).

Fill out the form at this link: https://goo.gl/forms/WHtTyoOBp3xNA7qr1

Be sure you have a link to your document with EDIT permissions handy.

Submit the form

Send the appropriate amount of Steem to @ntowl with your Steemit name in the memo

I'll contact you via Discord if you provide the information on the form, or by sending .001 Steem to let you know it's done.
Terms:
All edits will be completed within 48 hours, with a goal of less than 24. If I'm unable to complete your edits before the 48 hours is up I'll return your fee. The timer starts when you SEND STEEM, not when you submit the form.
No edits will be started unless the appropriate fee has been received.
The clock starts when your fee is received as recorded in the blockchain.
Rush jobs:
If you absolutely need to have an edit completed fast (less than the 48 hours), then you need to contact me on Discord. Just send a DM to @ntowl and let me know what you need and when you need it. Then I'll let you know if I can do it.
Rush fees are:
Less than 12 hours: Additional 6 Steem
Less than 4 hours: Additional 12 Steem
I reserve the right to ask for more if you need an even faster turnaround.
Blackout times:
I'm on the East coast of the US. And I need to sleep. So I can't accept any rush jobs between the hours of 10 pm and 8 am Eastern US time. You can check how this lines up with your time zone at this website.
IMPORTANT: This service is exclusively offered to Steemians for posts going on the blockchain. If you need other content edited (or written) I'm happy to oblige but you need to contact me directly for a quote. You can find me @ntowl on Discord.
---
Do you have questions?
I've done my best to guess what sorts of questions you might have. If you have a question that isn't listed please let me know in the comments.
Why are your rates too high/low?
If you've ever used an editor before, you're probably wondering about these prices. Yes, they are SUPER low. I realize they may be too expensive for most minnows, but in terms of real world time and effort spent these are at least 10 times cheaper than services you'll find elsewhere.
I've made them low because frankly I don't know how this service is going to fly. I've been told by many that it's needed and people will use it. But the only way to know is to put it out there. So consider these introductory prices. I'll have another post I'll maintain that will list current services and prices as things change.
Another reason these are low is because I'm not trying to make a living off these. Not yet anyway. I believe Steem has great potential so I'm investing my time now, in hopes it will pay off very well later. Just like the rest of you posting here.
And since this is a new service, and a new idea on Steemit from what I've found, I'm happy to hear any feedback on what I'm offering, the price, or services you'd like to see.
What do you know about editing?
I've been a working copywriter for the last 8 or so years. Editing my work, or what the client provides, is critical to keeping clients happy and getting paid. Before that my corporate job involved a lot of writing, and editing of other team members research and reports too. So, I've been doing it for a long time.
Why do you have blackout times? I really need this post edited and up NOW!
I'm sorry to say I'm only human. I need to sleep, take care of my family and do other work that pays me much more. And really, what's the worst that could happen if you post a few hours later?
I found an error on one of your posts so how can you call yourself an editor?
As it turns out, I'm still only human. And editing your own work is super hard. I do my best but sometimes things slip through. But thank you for pointing it out so I can fix it.
While I will never say I'm perfect, I am quite good at editing other people's work.
I paid, but I never received a note saying you edited my blog
Has it been a full 48 hours? Check the time you sent me the Steem to be sure enough time has passed and also look at your wallet to be sure I haven't sent you a confirmation. You can also check the document itself to see if I have edited it.
If I haven't finished your editing by the end of 48 hours, I'll return your fee and apologize profusely.
Are you a grammar nerd or something?
Nope. Not at all. See? Sentence fragments everywhere (that's a grammar joke). My opinion on grammar is that it's flexible when you're writing on the web - especially blogging. If you need something edited to meet a fixed set of standards like AP, MLA or what your English teacher expected from you in school I'm probably not the editor for you.
My goal is to help you post something that's free from typos and common grammatical errors like your vs. you're without changing your style. I also help with formatting, image selection, and with my Full Edit I can help organize your post so it flows well. You can see which service provides these in the table above.
Can you edit in other languages?
No. I took French in high school and remember about three words. So I'm no help.
Didn't see your question answered? Let me know in the comments.

If you're still considering editing your own posts, check out my writing class summaries below for tips on how to do it.
Writing class summaries: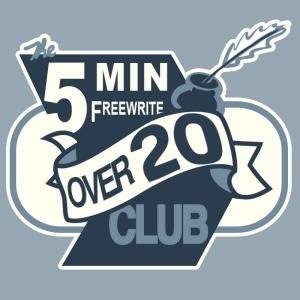 Join the Freewrite fun today! Visit @Freewritehouse
---

Support the Steem community by participating in the Pay it Forward Contest!
---
Proud to be part of the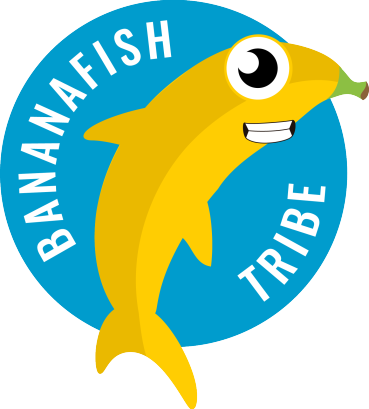 Please the Bananafish god by entering the Finish the Story Contest
All images are mine or licensed from Adobe except where noted. Freewritehouse, Pay it Forward and the Bananafish Tribe used with permission from their owners.