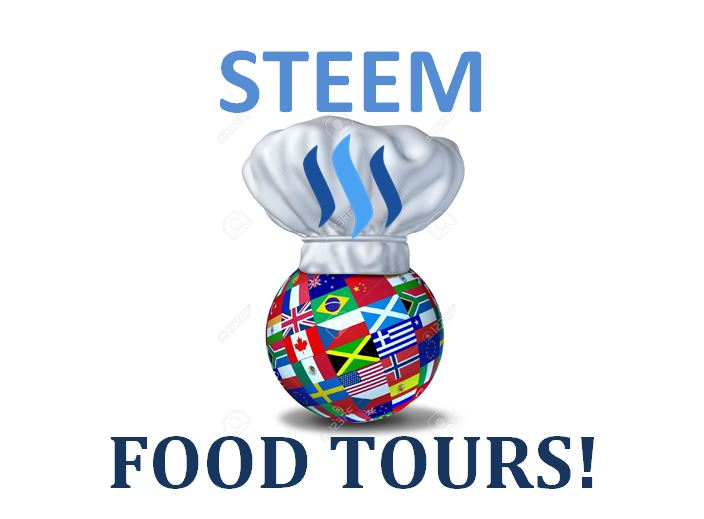 STEEM Food Tours #8
Submit a Restaurant Review for a Chance to Win STEEM!
Welcome to the eighth edition of the #STEEMFoodTours challenge.
Currently most review sites operate as a business in a centralized nature. This leads to advertisements on the platform, paid-for-reviews, paid-deletions, and overall it can corrupt the legitimacy of the rating. I believe the STEEM blockchain is a great place to leave honest, uncensored reviews about restaurants, eating establishments and more. The de-centralized nature of the blockchain will allow for a truthful consumer rating that cannot be tweaked, or lobbied.
#STEEMFoodTours will be a weekly contest to begin gathering restaurant reviews on the STEEM blockchain.

Contest Rules
Create a post and title your entry:
'STEEM Food Tours #_ : Name of Restaurant - Location of Restaurant'
Review a restaurant. Post must include a minimum of 3 photos.
Upvotes & ReSTEEM's appreciated
Use original words and photos only.
Please try to include a link to the restaurant's website, if possible.
Comment a link to your entry in the comment section of this main weekly post.
Contest will end at post payout (7 days from post creation)

Prizes & Judges
1st Place - 60% of SBD earned from this post
2nd Place - 40% of SBD earned from this post
Many factors will go into the winning decision. I will be looking for high-quality reviews of local eateries. It can be any type of eatery such as restaurants, bars, bistros, and cafés. I want to see the hidden gems! If someone was visiting your town from far away, where would you recommend they eat? This is a great opportunity to enjoy a meal and get compensated for the review!
This contest is only the beginning. Eventually I would like to make a database, ultimately creating a de-centralized review platform on the STEEM blockchain. My friend @eroche is currently working on an application called 'Let's Eat' that will make submitting restaurant reviews to the blockchain as simple as possible. Learn more in his latest update: https://steemit.com/letseat/@eroche/steem-app-dev-week-7

WEEK 1
WEEK 2
WEEK 3
WEEK 4
WEEK 5
WEEK 6
WEEK 7

Best of Luck
and Happy Eating!


Thanks For Reading!