The Steem News @ 8 October 2019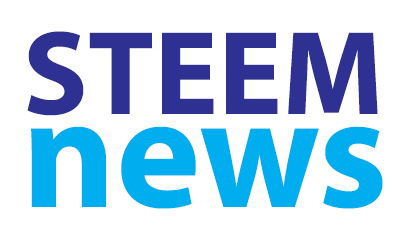 Steemit Inc launches Steemit newsletter.
Poloniex is delisting STEEM, the Special Steemian Silver Round winners have been announced, and @theycallmedan will be speaking about Steem in Korea.
And there is news and discussion about APPICS, Road of Rich, Steem-Engine token charts, DTube Forum 2020, RealityHubs, and BROsino...
---
---
1. Steemit Inc launches Steemit newsletter
Steemit Inc have started a newsletter...
So much has changed in the Steemiverse over the last year, and so many changes are coming soon, that we think now is the perfect time to reach out to the over 1 million people who signed up for steemit.com or added their names to the SMT mailing list.
The first edition of the newsletter includes items about Steemit's New Leadership, Steem Blockchain Updates, SteemFest4, Communities and SMTs, and New accounts approved faster than ever...
---
---
2. Poloniex delisting STEEM
A number of Steemians, including @abit, @dtrade, @toofasteddie and @chesatochi, have picked up on the news that the Poloniex exchange is permanently delisting STEEM.
Despite a chequered history with STEEM, Poloniex, based in Boston USA, is still listed on CoinMarketCap as having the fifth highest trading volume for STEEM/BTC...
Trading will cease on 15 October, and on 15 November withdrawals will be permanently disabled. @penguinpablo reports that there is still over 9 million STEEM on the Poloniex exchange which accounts for over 7% of all liquid STEEM...
---
---
3. Special Steemian Silver Round winners announced
@ssg-community has announced the winners of the Steem Silver Rounds in the 'Special Steemian Contest' - @kaerpediem and nominee @khimgoh, @thehive and nominee @saffisara, @katrina-ariel and nominee @thekittygirl, @cadawg and nominee @mermaidvampire, @kerrislravenhill and nominee @silversaver888...
---
---
4. Speaking about Steem in Korea
Steem investor @theycallmedan will be speaking about Steem and 3Speak at the ICON event in South Korea on 5 November, before flying on to Bangkok for SteemFest 4.
Dan is also volunteering to speak on behalf of Steem at other events...
I want to volunteer myself to speak on behalf of Steem at events. If you know of any good events that would allow me to speak about Steem, please contact me and I will see which events I can attend...
---
---
5. APPICS looking for testers
Co-founder and COO of APPICS @mrs.steemit reports that the app is almost ready to launch and they are now looking for testers...
---
---
6. Road of Rich launches
BattleGames curator @mickvir has posted an interview with the new Road of Rich economic strategy game that has just launched...
Details about the ROR token economy and how it interacts with STEEM can be found here...
---
---
7. Steem-Engine token charts
Steem data aficionado @abh12345 has used @gerber's new Discord Steem-Engine token charts to look at the performance of some of the popular tokens...
@bluerobo is regularly producing charts for the various Steem-Engine tokens including this latest one for LEO...
@detlev (aka @beerlover) has picked up on @bluerobo's methodology with a step by step guide to produce charts for the BEER token...
---
---
8. DTube Forum 2020 updates
The DTube Forum team have given another update on planning for next May's event in Hamburg including the announcement that @dtube founder @heimindanger and @yann0975 from @cleanplanet will be taking part again...
---
---
9. Earn RealityHubs tokens through delegation
@realityhubs.info, the review platform, has posted details on how their RHB token can be earnt by delegating to their curation account...
---
---
10. BROsino update - OAuth2 sign-up & Auto Reloads
@tuck-fheman has posted an update on current developments on Steem's free-to-play faucet @brosino.
Work on OAuth2 sign-up and login with Steem accounts should be completed in a few days, and Auto Reloads are coming before the end of the month...
---
---
(change on previous day in brackets // n/c = no change)
Follow @penguinpablo, @steem-data & @eforucom for more statistics.
---
---
Visit the Steem Meetups & Events Calendar for a full list of meetups coming up...
---
---
This is #197 (08 Oct '19) of this daily news service.
Please let me know of any important posts or key data that should be included. Comment below or message me on Discord Pennsif#9921.
---
---
Burn Note - 5% of the post rewards will be burnt by setting a beneficary to @null.
---
---
[ graphics by @pennsif ]