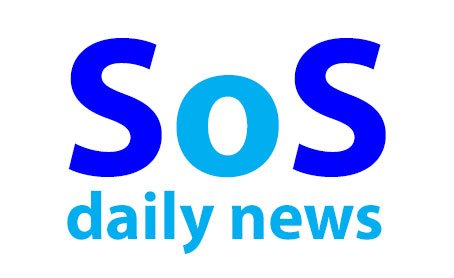 60 Minutes of Steem & a State of Steem Forum Special take place on Thursday.
DrugWars introduces the FUTURE token.
PicWar, a new gambling game, is coming to Steem.
Digital West joins the Steem Merchants business project.
Steem Meetups are coming to Aachen and San Diego.
And is Steem the People's Blockchain?
---
---
60 Minutes of Steem & a State of Steem Forum Special
There is another chance to hear from the Steemit Inc team on 60 Minutes of Steem on Thursday, 8pm - 9pm UTC.
MIRA, which is nearing completion, will be the main focus of the discussion. There will also be an update on Steem's position on the new FCAS gradings on CoinMarketCap.com
The Steemit Inc contributors this week will include @elipowell, @vandeberg, @andrarchy, @birdinc and @justinw.
Following straight after 60 Minutes of Steem will be a State of Steem Forums Special about the Steem Foundation proposals.
The 11 teams who have put forward Foundation proposals to the Steem Alliance have been invited to present their ideas at a one-off special State of Steem Forum on Thursday, 9pm - 11pm UTC, on MSP Waves.
The Foundation proposals have been submitted by @aggroed, @alexvan, @bluefinstudios, @guiltyparties, @impactn, @jackmiller, @surfermarly & @steemitqa, @thehive, @upheaver, @ura-soul and @valued-customer.
The forum will be hosted by @pennsif and guest-host @whatsup.
---
---
DrugWars introduces FUTURE token
DrugWars has introduced a new token FUTURE. This is named after FutureShock the company behind DrugWars, as well as Fundition and OnGame.
The token will be used for rewards going forward in the DrugWars game...
First of all, we would like to notify all the players that in 48h the daily prize and the heist will see some changes. There won't be anymore rewards with Steem, instead we are adding a new mechanic that will allow you to earn the FUTURE Tokens. While the daily prize will increase depending of your rank, the number of maximum deposit will be also limited until we deploy our final solution against bots.
[NOTE : The FUTURE token on Steem-Engine.com is not connected to DrugWars or FutureShock.]
---
---
PicWar – a new gambling game on Steem
A new gambling game called PicWar is coming to Steem.
PicWar is a huge battlefield that consists of 10 000 cells with images. When you add your image to the canvas you get tokens which allow you to earn dividends and compete for constantly increasing jackpot.
The PicWar team is currently crowdfunding to cover development costs using a PICWAR token on Steem-Engine.com.
In the meantime they have released a photomosaic made of 300,800 Steem avatars. There are prizes for finding a hidden secret and certain images.
---
---
Digital West joins the Steem Merchants business project
The Steem Merchants project in Venezuela that is recruiting businesses to accept payments in STEEM and SBD has added Digital West to its roster.
Digital West in Caracas offers a range of digital printing and advertising services.
---
---
Steem Meetups coming up in Aachen and San Diego
Steem Meetups are popping up all around the world.
On Friday there is meetup organised by @detlev in Aachen in Germany where @reggaemuffin, @suesa and @sorin.cristescu will be giving talks...
On Saturday it is the turn of San Diego in the USA where @mariannewest is running a Steem Meetup...
For a full list of Steem Meetups around the world check out this post..
---
---
Steem - The People's Blockchain
A great read from @niallon11...
STEEM is the gateway to cryptocurrency that people just don't know about yet. That will change and the sooner people realise that the better it will be for them.
---
---
(change on previous day in brackets // n/c = no change)
| | | |
| --- | --- | --- |
| Steem price | US$ 0.488 | 21 Mar'19 0.21am UTC |
| Steem price | 0.00011950 BTC | 21 Mar'19 0.21am UTC |
| SBD price | US$ 1.06 | 21 Mar'19 0.21am UTC |
| Market Cap | US$ 150,132,319 | 21 Mar'19 0.21am UTC |
| CoinMarketCap Ranking | #42 (n/c) | 21 Mar'19 0.21am UTC |
| No. of Whales | 35 (n/c) | 19 Mar '19 |
| No. of Orcas | 345 (+2) | 19 Mar '19 |
| No. of Dolphins | 1967 (-5) | 19 Mar '19 |
| No. of Minnows | 9254 (+11) | 19 Mar '19 |
| Alexa rank (steemit.com) | #4,819 (+2) | 21 Mar'19 0.21am UTC |
| Unique visitors (steemit.com) | 233,857 / day | 21 Mar'19 0.21am UTC |
| Page views (steemit.com) | 696,893 / day | 21 Mar'19 0.21am UTC |
Follow @penguinpablo & @steem-data for more statistics.
---
NEWS FROM STEEMIT INC
@steemitblog - Engineering Update: DDoS, Wallet, SteemDAO
@steemitblog - Intermittent Outages Due to DDoS
@andrarchy - Improving the Steem Torch Experiment
@andrarchy / @kenmelendez - The Future of the Steem Blockchain w/ Andrarchy
---
NEWS FROM THE STEEM ALLIANCE
@jackmiller - Structure Proposal Questionnaire - STEEM UNITED by @jackmiller
@thehive - My Proposal, Questionnaire, Answered
@steemalliance - Town Hall Meeting Q&A Joined By The Steem Business Alliance | Wednesday March 20th 8pm UTC
@steemalliance - Structure Proposals Questionnaire | Call For Community Questions
@steemalliance - Townhall Recording From March 5, 2019
@steemalliance - Stage One Foundation Structure Proposals | Community Feedback Needed!
---
NEWS FROM THE WITNESSES
#94 @enginewitty - Are You Committed?
To keep up to date with more posts from witnesses follow @witnesspage ...
---
NEWS FROM KEY PLAYERS & INFLUENCERS
@dobartim - Get Married With Steem And Your Kids Will Be Multi-Millionaires!
@mindtrap - We have one of the best blockchains out there and one of the best communities but...can we handle real mass adoption? Are people ready to enter the crypto world?
@niallon11 - STEEM, The People's Blockchain
@riseofth - How can Steem achieve $1B marketcap again with the success of its sustainable DApps
@taskmaster4450 - Steemit Killers
@wwf - The State of Steems "Government"
---
NEWS FROM COMMUNITIES
@aid.venezuela - AID VENEZUELA | "Food for life" A short documentary | Crowdfunding campaign in Fundition | Support now!
Steem Merchants / @rutablockchain - Steem Merchants: Digital West
@welcomewagon - Welcome Wagon Is Growing Again!
---
NEWS FROM EVENTS & MEETUPS
@soyrosa - Attending a meet-up in Aachen, Germany, this Friday. Are you joining us for the fun and beer?
@mariannewest - San Diego - Let's Meet UP - Saturday, 3/23/2019
@redrica - London Steem Meetup | Fri 29 March 3pm onwards | High St Kensington
@detlev - The steem meetup aachen is calling YOU!
@votovzla - Meetup en Venezuela - Faltan pocos días - Nuevo micro-video promo
@bitrocker2020 - Taking Steemit to the mainstream
@steemcampuk - A slight change of plan
@dtube.forum - THE DTube FORUM - AN EVENT FOR EVERYONE!
@thealliance - The 'BLOCK' Party (Update - 03/11/19) + Contest Details
Visit the Steem Meetups & Events Calendar for a full list of meetups coming up...
---
NEWS FROM DAPPS, APPS & DEVS
@steemdapps - Daily SteemApps.com Report - Tuesday, 19th March 2019
Steem-Engine / @holger80 - Update for steemengine - token precision taken into account and several new CLI commands added
TravelFeed / @utopian.tasks - TravelFeed – Modifying Hivemind
---
NEWS FROM GAMES
@drugwars - Drugwars - Introducing FUTURE the new DrugWars Token
@moonsteem - moonSTEEM V2 Update : Upcoming changes / Feedback
@picwar - Photomosaic made of 300,800 Steemit avatars. PicWar – a new gambling game on Steem. Crowdfunding starts right now!
---
If you want to check on progress of development on Steem, check out the GitHub here...
If you want to check on the current list of full API Nodes witness @holger80 provides this via @fullnodeupdate...
---
MEDIA COVERAGE OF STEEM & STEEMIT INC
BitcoinExchangeGuide - Steemit Becomes Subject of Multiple DDoS Attacks, but Blockchain and Associated Apps Remain Untouched
BitcoinExchangeGuide - South Korea's Biggest Exchange Bithumb Will Slash Half of Its Staff as Bear Market Blues Strike Again
Coingeek - Bithumb to lay off over 50% of its staff
CryptoNewsZ - Steem (STEEM) Price Analysis : STEEM's Market on a Flattering Expansion
TokenPost - A look at the Steem ecosystem: Leveraging blockchain to tokenize online content
---
EXTERNAL STEEM DATA
---
This is #108 (20 Mar '19) of this daily news service.
Please let me know of any important posts or key data that should be included. Comment below or message me on Discord Pennsif#9921
---
[ graphics by @pennsif ]