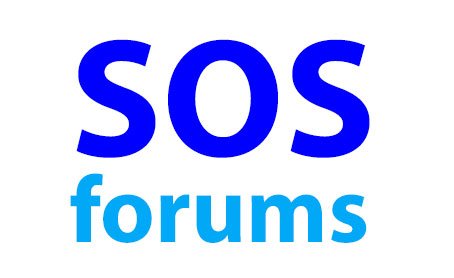 The State of Steem Forums are coming back for a one-off special.

All 11 teams who have put forward Foundation proposals to the Steem Alliance will be invited to present their ideas.

Justine @llfarms will be giving an update on the progress of the Foundation selection process.

Then each proposal team will have the opportunity to present their ideas for the Foundation, and answer questions from forum host @pennsif and from the audience.

If you have any questions you would like to ask the Foundation proposal teams come along to the forum and put the question in the audience chat on the PAL/MSP Discord, or post a comment below, or message Pennsif#9921 on Discord.

The State of Steem Forum Special will take place on the MSP Waves Discord channel between 9pm and 11pm UTC.


---
---
The Foundation Proposals


Here are the latest posts about each of the 11 Foundation proposals...
@aggroed - Stars Align- Core of the foundation design that will later get submitted to the Steem Alliance RFP
@alexvan - Steem Foundation Proposal
@bluefinstudios - Foundation Proposal Update - GROW THE CHAIN - BOARD OF DIRECTORS
@guiltyparties - S+ Foundation: Proposal [V1]
@impactn - DeCentra Steem – a foundation proposal for Steem-village
@jackmiller - STEEM UNITED - Communications & Coordination - by @jackmiller
@surfermarly & @steemitqa - Welcome to InterSteem - The Decentralized Project Accelerator on Steem [Foundation Proposal - Stage One]
@upheaver - Steem Alliance: Foundation Proposal by Witness @upheaver
@ura-soul - Overview and Introduction to My Proposal for a Structure for the Steem Foundation - @ura-soul
@valued-customer - Suggestion for a Proposal Structure for @steemalliance - Evergreen Funding
---
These are the latest posts from the Steem Alliance about the Foundation proposal process...
@steemalliance - Structure Proposals Questionnaire | Call For Community Questions
@steemalliance - Stage One Foundation Structure Proposals | Community Feedback Needed!
---
---
Where to find the State of Steem Forum Special & how to listen in


The show will air on MSP Waves Radio on Thursdays from 9pm to 11pm UTC.
If you need to convert UTC time to your local time visit World Time Buddy
You will be able to listen through the PAL Discord server, via mspwaves.com, Vimm.TV or on Twitch at twitch.tv/mspwaves.
To join in with the chat during the forums please join the PAL/MSP Discord server.
---
---
[ graphics from @pennsif ]