CRISP and CRUNCHY Christmas Cheese Stars
Suitable for gluten-free, grain-free, sugar-free, egg-free diets, and later stages of GAPS, but not dairy free, strict Paleo or vegan.
When I was on Nigella's website, finding the link for the Xmas morning muffins, I came across a recipe for Cheese Stars in her Christmas section. I've been meaning to try out cheese straws for a while, and this got me inspired to try some this Christmas. By now, you'll be thinking I'm obsessed with her, but apart from the three Xmas recipes, I really don't use any others!
Of course, her stars are made from flour, which is no good for me, so then I went looking for recipes using almond flour and found this recipe for Nacho Cheese Triangles from Elana's Pantry. This one however used egg as the binder, and I wanted an egg free recipe. I also didn't fancy the spices from either recipe – ginger in Nigella's and chilli/chipotle in Elena's.
So I came up with my own twist, which is also similar to my Cheese Scone recipe, but thinner and crisper. (I think scones are similar to what are called biscuits in the US. In NZ, biscuits are what you call cookies.)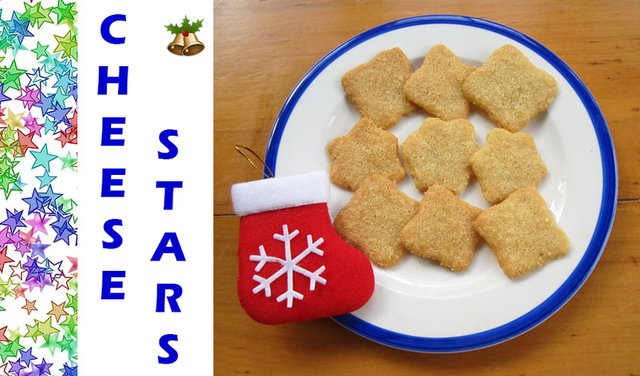 Almond Cheese Stars
I made a small batch, which made about 20-25 crackers. Next time I might double the recipe. These are the quantities for the small batch.
• 1 cup / ~105g / just under 4oz ground almonds
• 1 cup / 115gm / 4 oz grated tasty Cheddar cheese
• pinch of sea salt
• 1 ml (just under ¼ tsp) baking soda
• 1 ml (just under ¼ tsp) allspice
• 50g (2 oz) melted butter
Set oven to 180C (355F). Mix together everything except the butter in a food processor, till the mix is a bit like breadcrumbs.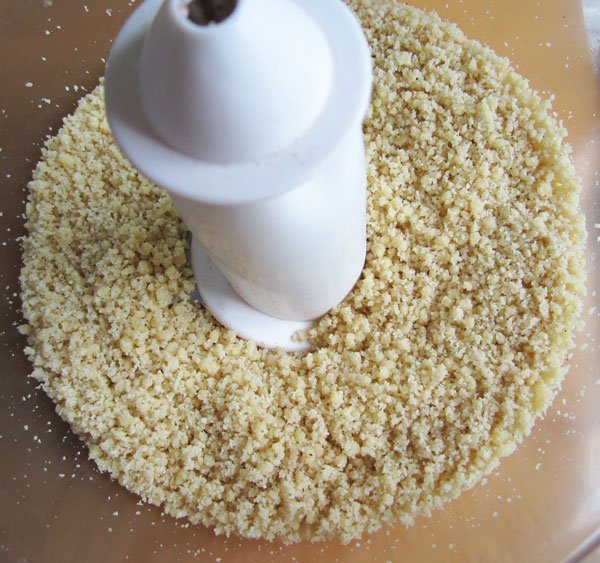 Melt the butter. Add and beat some more till the mixture is starting to clump together.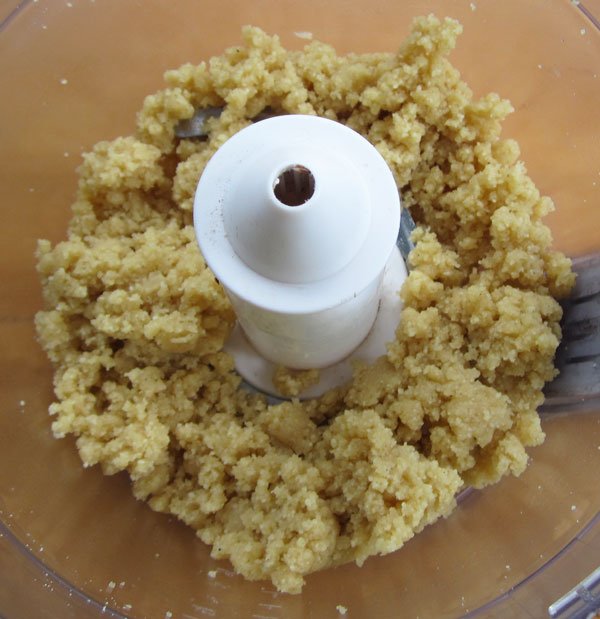 Tip out onto a large piece of baking paper. Use your hands to knead it all together, then form it into a square by folding over the different sides of the baking paper and pressing down through the paper.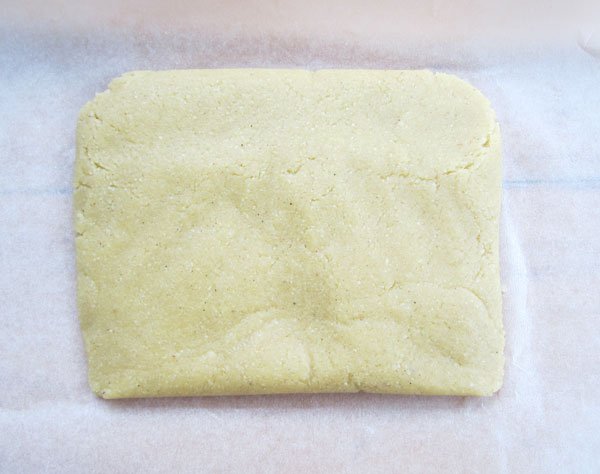 Fold all of the sides over, and refrigerate for about 15 minutes.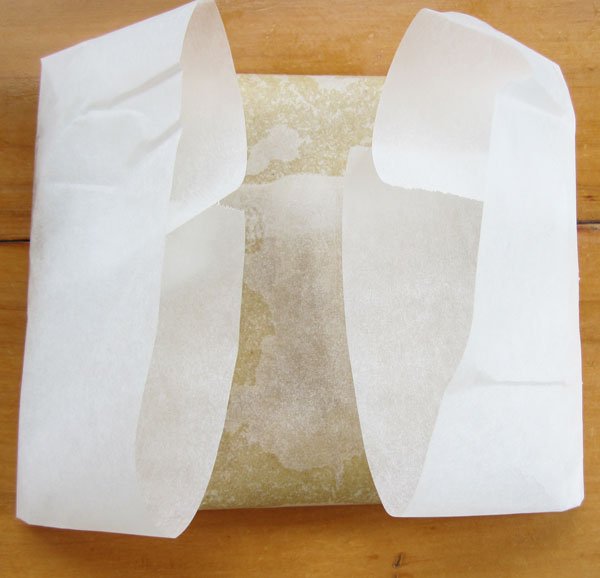 Lay it back on the bench, unfold the paper and lay another sheet of baking paper over the top. Use a rolling pin to roll it out to the thickness you want. I made them fairly thin, which made them nice and crunchy, but they were a bit hard to handle. If you make them thicker, I think they would be crisp on the outside but with a little bit of softer centre.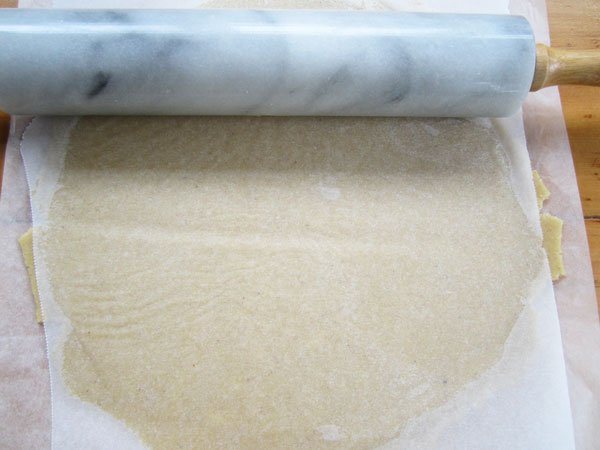 Cover a baking tray with some clean baking paper and have it nearby. Cut out whatever shapes you fancy, but I went with stars, for a Christmas theme. You'll see there are two different star shapes.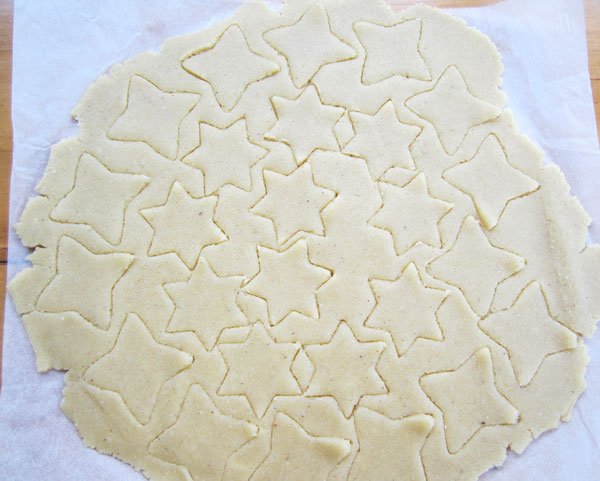 Carefully remove the excess dough from round the outside. Then slide a knife or spatula under each star and carefully transfer it to the baking tray. If it breaks, you may be able to just push it back together, otherwise put it back with the leftovers to shape into the next batch.
As I write this, I'm wondering if it might be helpful to cover and refrigerate again after using the cookie cutter, so the mixture firms up again before moving the pieces. I'll try that next time.
Roll the leftover dough out agin and cut more shapes.
Bake for about 8-10 minutes, or until golden brown. Watch them carefully towards the end.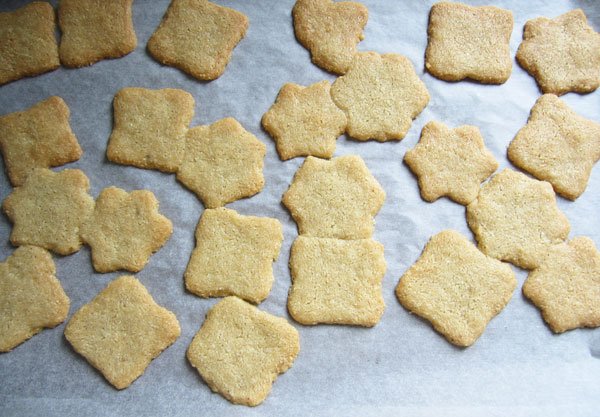 You'll see that they have spread a bit so the shape isn't quite as defined as it was to start with.
Once cool, store in an airtight container and they will stay crunchy for a few days. (I don't know how many, as I only made them two days ago.)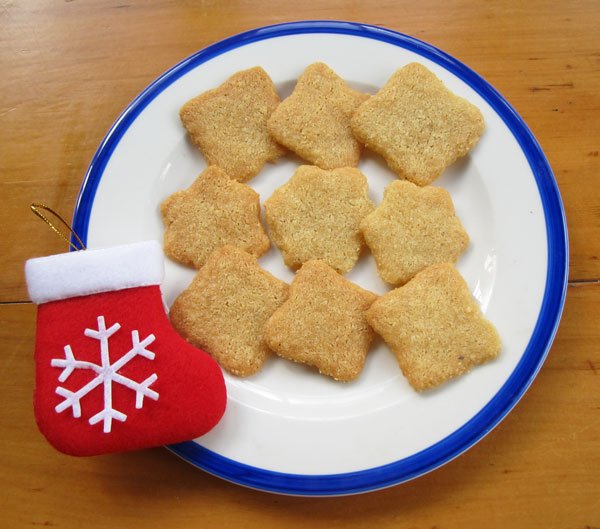 Serving
I've just been eating them on their own and they are very cheesy and tasty. I think they would be firm enough to use in dips, or to put a topping such as guacamole on.
Variations
Shape – feel free to use whatever shape cookie cutter you have. Or even easier, cut them into strips for cheese straws, or squares for crackers.
Thickness – experiment with different thicknesses to get them how you like them. I rolled them quite thin, probably less than half a cm.
Spices – the allspice I used wasn't noticeable while eating, but left a little spicy tang on the tongue, so I thought that worked well. I might try a little dry mustard instead next time. Another variation would be to use herbs. Or you could try the spices in the original recipes.
If you don't need to be egg free, you can use whole eggs or egg yolks instead of the butter, and that might make them easier to handle.
If you don't need to be gluten or starch free, Nigella's original recipe is probably easier.
Thanks for reading and enjoy!
Follow me for more health, nutrition, food, lifestyle and recipe posts.

I am now on Peerhub offering one on one nutritional coaching and EFT (Emotional Freedom Technique) sessions by Skype.