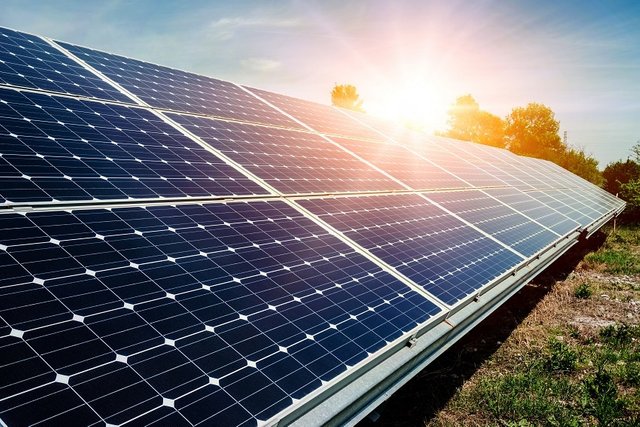 In another move from the nanny state - new laws are coming to California that would force home builders to install solar panels on ALL new construction. In a move that is the first ever of it's kind, home builders in California will be required to build solar capable systems into all new homes starting in 2020. The mandate applies to individual homes as well as planned communities. In situations where there is planned communities, they will have the option to build a shared solar-power system that could serve a group of homes. The solar panels can either be purchased and rolled into the price of the home or it can also be a leased system.
The new mandate can represent an additional burden to home builders who are already feeling the sting of price increases due to increased demand for materials in the wake of the hurricane Irma. The addition of solar panels could easily add up to $16,000 more to the cost of building a new home, but according to state officials and clean-energy advocates, homeowners' lower energy bill would make up for the extra costs.
Based on a typical 30-year mortgage, the Energy Commission estimates that the standards will add about $40 to an average monthly mortgage payment. The commission also estimates that consumers could save as much as $80 on monthly heating, cooling, and electricity bill so it comes to about a $40 net gain for homeowners.
For those of you who like to invest – this might be a good time to start investing in solar panel companies like First Solar or Suntech – I suspect that it's only a matter of time before other states follow the lead and force home builders everywhere to install them as part of their package.
The move has been criticized by many as squeezing out the middle class and hurting affordability in an environment where home ownership is already getting more expensive than ever before. I like the idea of solar energy and think that it can make a lot of sense – but forcing businesses to provide them I think is the wrong direction to go. There is something called the free market – and builders who choose to add solar as part of the package will benefit , if the market believes that it's a good proposition.
A move like this could prove to be too expensive for many home builders to continue their business - the added expenses could force them to take on more debt – or price them out of the market altogether and allow for larger companies to swoop in take up the slack. I believe the ones who will benefit the most will be the solar companies who now have the government forcing consumers to purchase their product – mush like with health insurance – who do you think was behind the scenes pushing for the laws to take effect – that who benefit the most of course.
Do you think any regular citizens or home builders stood before a panel and asked the government to force us to buy something? moves like this are only made by those who benefit financially from it. In addition to the added burdens that home builders must shoulder – home buyers now will also have a more expensive home to purchase – when you add up the down payment , closing costs , taxes, mortgage insurance, etc., it becomes harder for consumers to become homeowners.
What do you think? Is it a good idea? Is it an unnecessary burden to builders and homebuyers? Let me know what you think in the comments.
---

Please be sure to check out my others articles on real estate, investing , and cryptocurrency ( and some other random dog stuff)
I always upvote comments to my blog posts