OFFICIAL SUBMISSION THREAD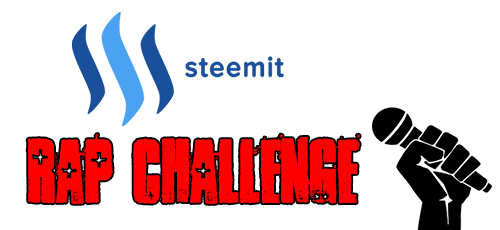 STEEMIT RAP CHALLENGE WEEK #4
THIS WEEKS JUDGES:
@rondonson, @arkadiy, @psykoize, @dozjia, @jphenderson, @chiefmappster, @nmc206

DONATORS:
@decentralizd, @rondonson
---
---
HOW YOU WILL BE JUDGED
Recently we have updated the rules on how artists will be judged. We've come up with a standard system that will give points based on 3 categories: Flow, Lyrics and Delivery/Energy. The rappers with the most points tallied will win. So come with your A++ game on all cylinders. This rap challenge is going to get tougher every week with more rappers joining in. And i will be throwing in some special contests soon too...so keep your pen sharp!
---
---
OFFICIAL SUBMISSION THREAD
This is week #4 official submission thread, if you are participating in the Rap Challenge this week then you MUST post your video here in order for it to be judged. You may still post it onto your own blog for more exposure too, just use the #rapchallenge as your first tag.
---
---
I am VERY excited to see who joined in the challenge this week, it's always a surprise to see how many more people decided to come in and join the fun with us. This rap challenge is only going to grow from here, and i thank everyone who has been supporting it and growing from it too. A lot of the contestants here are getting awesome payouts on their videos, and we got Hip-Hop to thank for that! So let's see who brings the muthafuckin ruckus this week yo! Lets gooooooooo
---
---
CHECK OUT THE PREVIOUS RAP CHALLENGE SUBMISSIONS

JOIN THE WHALESHARES DISCORD CHANNEL


If you enjoy my blog, please vote for me as a witness
Goto the URL below, scroll down and type in my name rondonson and click "Vote"
https://steemit.com/~witnesses