Is there still time to cram in a few more healthy January recipes?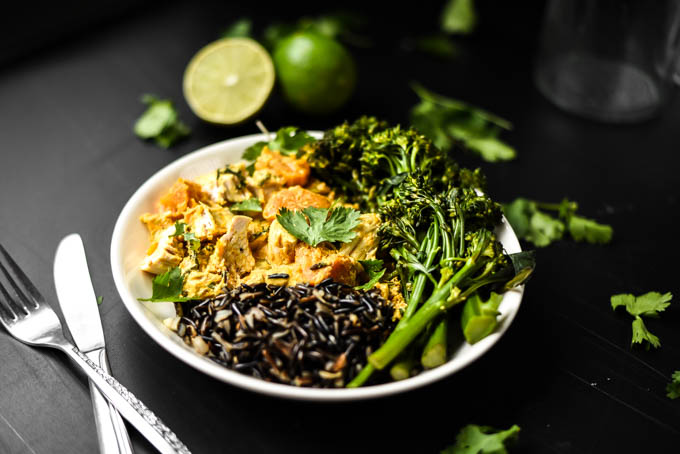 Good, because I've got one today that I'm hoping you'l love. I don't make Indian food nearly as often as I should. I thoroughly enjoy all the flavors involved in curries but the reason I don't add these recipes to the menu too often is because not everyone in my house likes them like I do.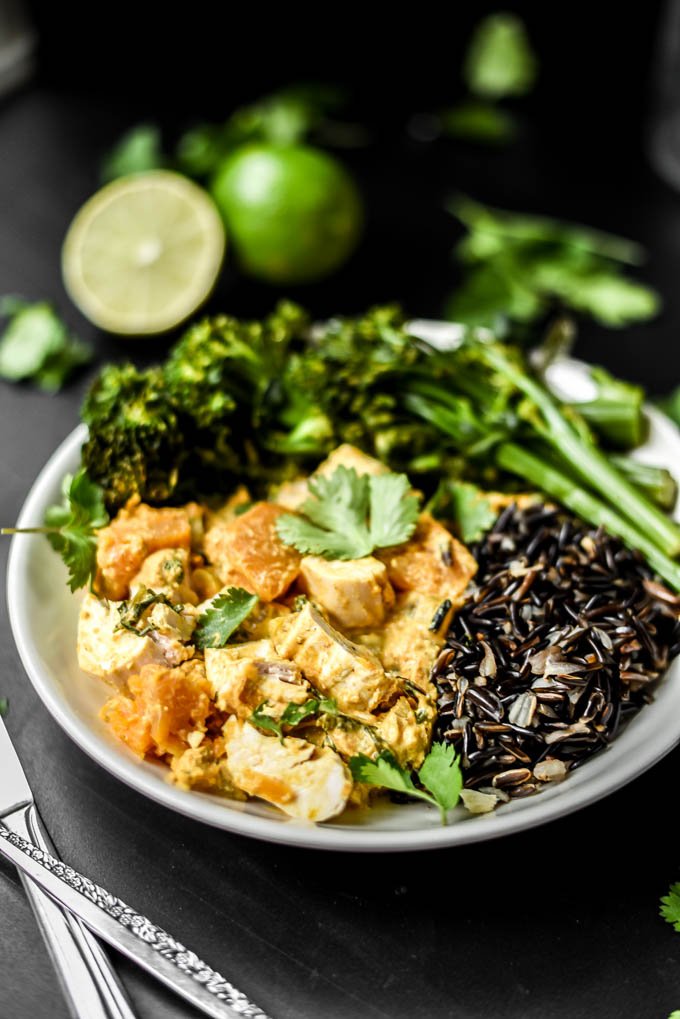 Hey, that's fine with me by the way, as a foodie I've accepting taking the teasing I sometimes get from my family about some of the strange foods I love. For example, I love brussels sprouts. I know it's not everyone's favorite, but I don't care. I'll just be over here shamelessly chowing on my sprouts and the haters can go eat a biscuit. Haha, I'm kidding (mostly).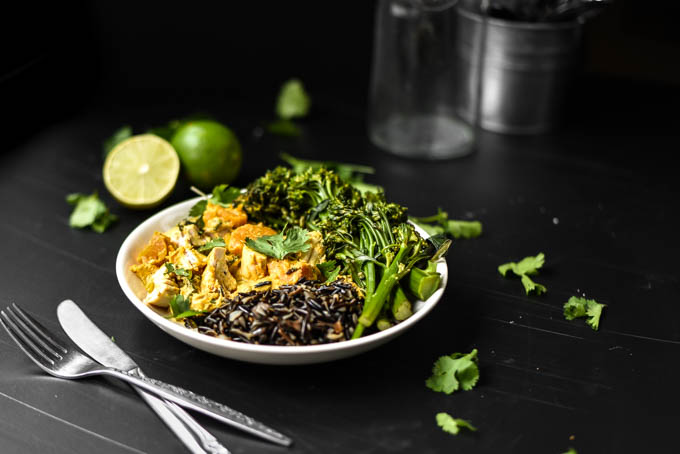 Anyway, this was one of the rare times when I just really needed to make a curry so I went for it. I also decided to serve it with some of my beloved black rice. Would you believe me if I told you this black rice is from the same very small bag I used the last time I shared a recipe using black rice?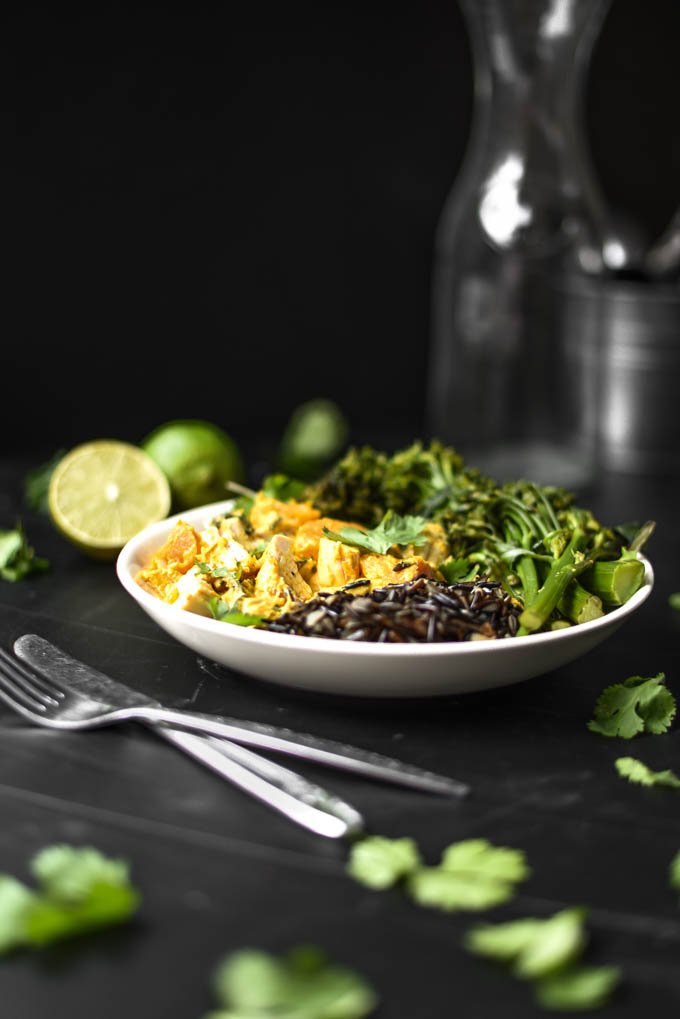 I'm guessing it must seem like if it's made its way onto the blog I must make it a lot, but honestly it's not very common for me. I just happen to love how it looks and whenever I do cook it I can't help adding it to a photo of something. Although, I do love the taste and texture as well. It's a very nutty rice with a great bite to it. If you haven't tried it I'd recommend it.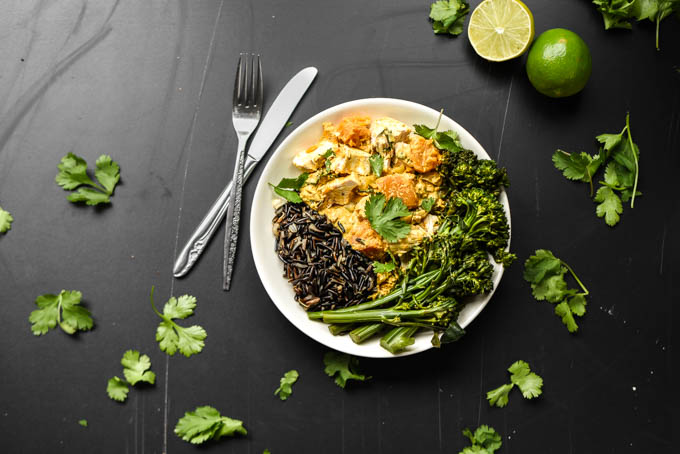 If you're familiar with Thai and Indian cuisine at all you might know that they use quite a bit of coconut milk and sometimes nut butters. While I absolutely will not be giving up these things anytime ever, I realize they're not exactly on the light side so I thought it would be nice to make a lighter version to show how it can be done without sacrificing flavor.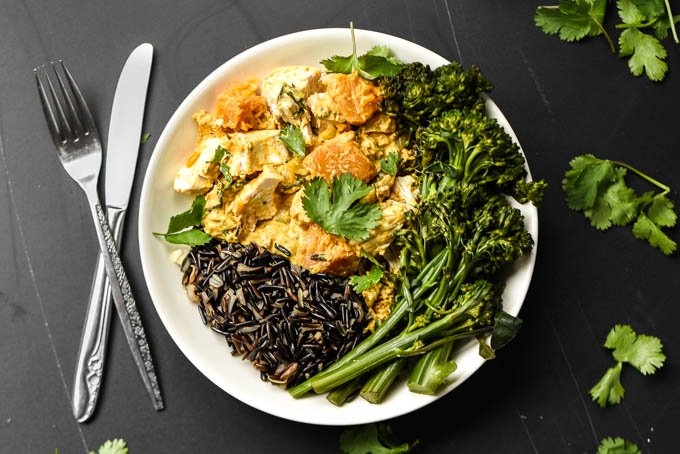 There's actually 2 ways of doing it, one is the vegan version using lite coconut milk and chickpeas and the other version uses non-fat Greek yogurt and chicken. Both versions are delicious but since I'm obsessed with Greek yogurt I tend to go for that one more often.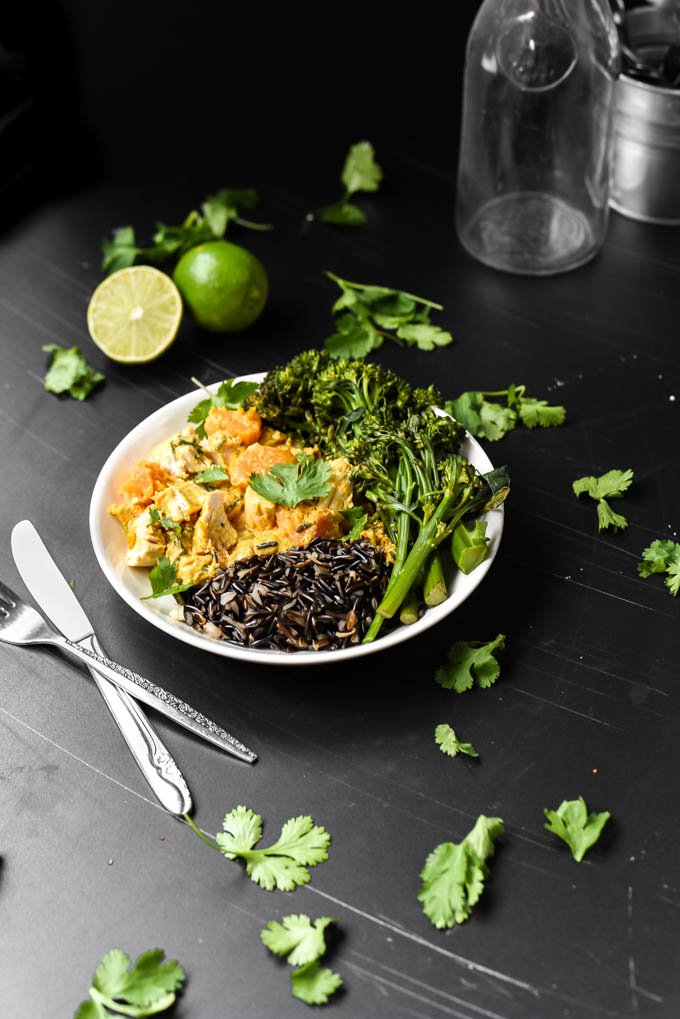 I'll share the details on it in the recipe though so you can choose the one that best fits your needs. Oh, and lastly, I was keeping this pretty much as light as possible by using powdered peanut butter, but it can easily be substituted with regular peanut butter if you prefer a creamier curry.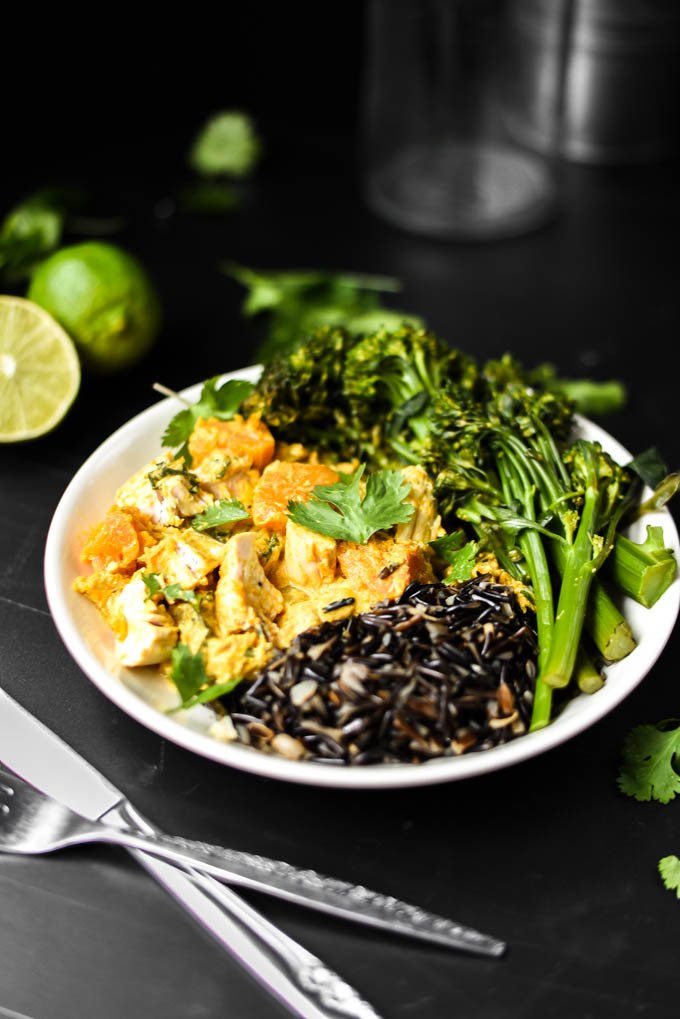 ALL CONTENT IS MINE AND ORIGINAL! All of these food photos were taken with my Nikon D5300 and my favorite Lens, the Nikon AF-S FX NIKKOR 50mm f/1.8G. You can find out more in my INTRO POST.
And, by the way, to all the minnows out there, my intro post did a huge $0.21. The key to success on Steemit is to be consistent and persistent.
Also, a huge shoutout to @rigaronib for designing my logo!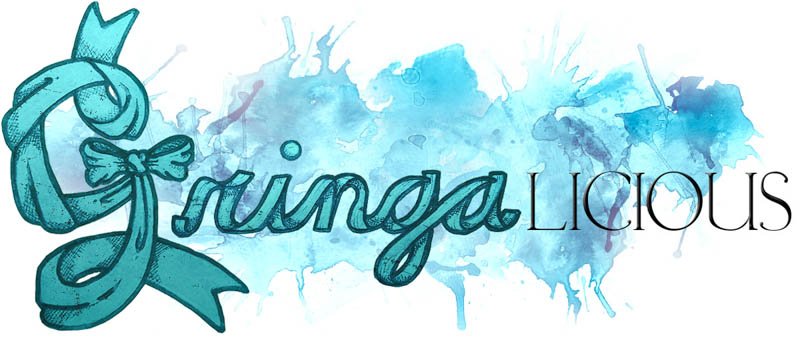 For more great food ideas, please do not forget to look at my other recent food posts
Oh, and don't forget to follow me on all your favorite social media channels!
Recipe available upon request to the first Steemian friend who says today's words : "Hurry Let's Make Curry!!"