Easy Chocolate Protein Pancakes for One - FOOD PHOTO SHOOT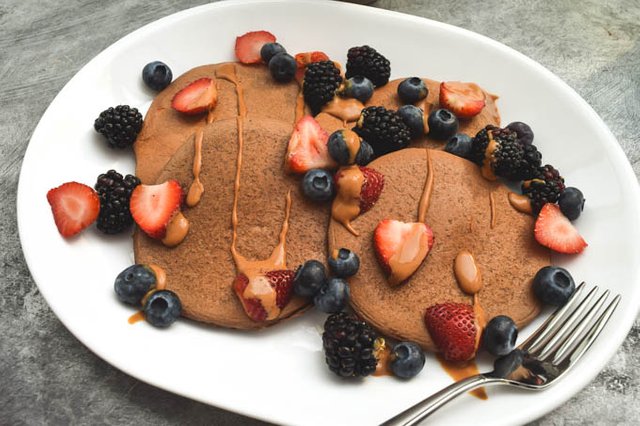 Good morning my lovlies! Pancakes anyone?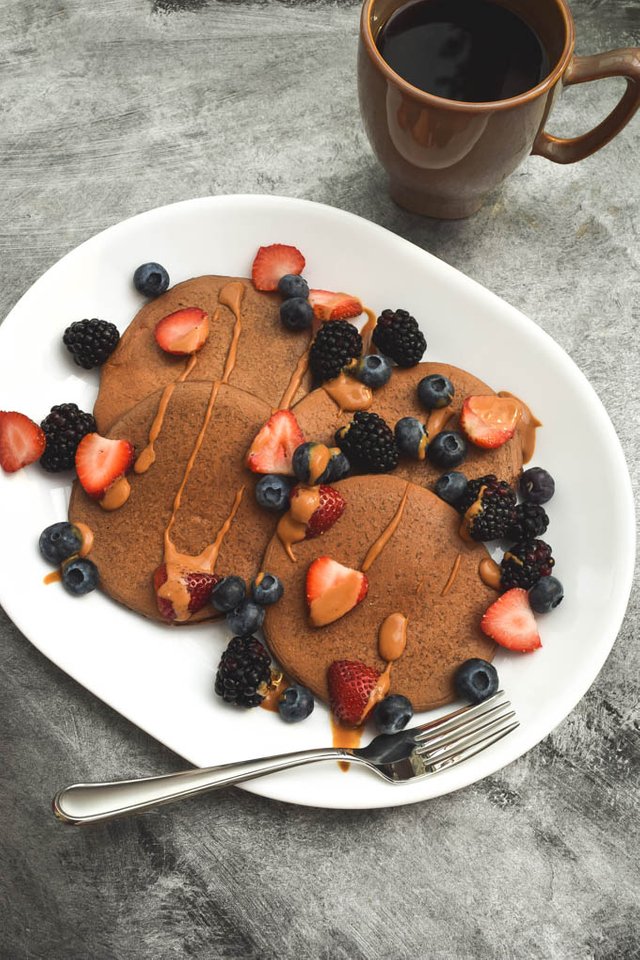 Today I'm trying something that I've rarely done in the past and sharing a single-serve recipe. Okay, realistically it could easily feed 2 and I'd usually only eat half of this recipe myself. Hey, but if you're the type with a huge appetite in the morning this might be the perfect amount for you.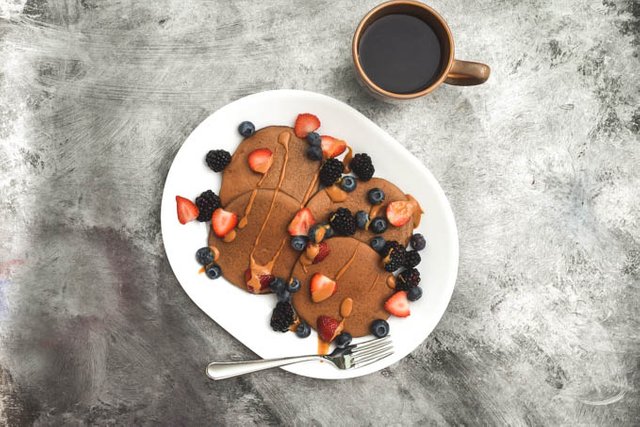 Of course it's very simple to double, triple, or quadruple it for those who are feeding a group, but otherwise this is just the right amount of pancakes to start off a perfect morning. I used a chocolate protein powder that's made from pea protein but any plant-based chocolate protein powder should work fine. I also topped mine with a sauce I made with this chocolate pbfit, and of course berries because that's my addiction!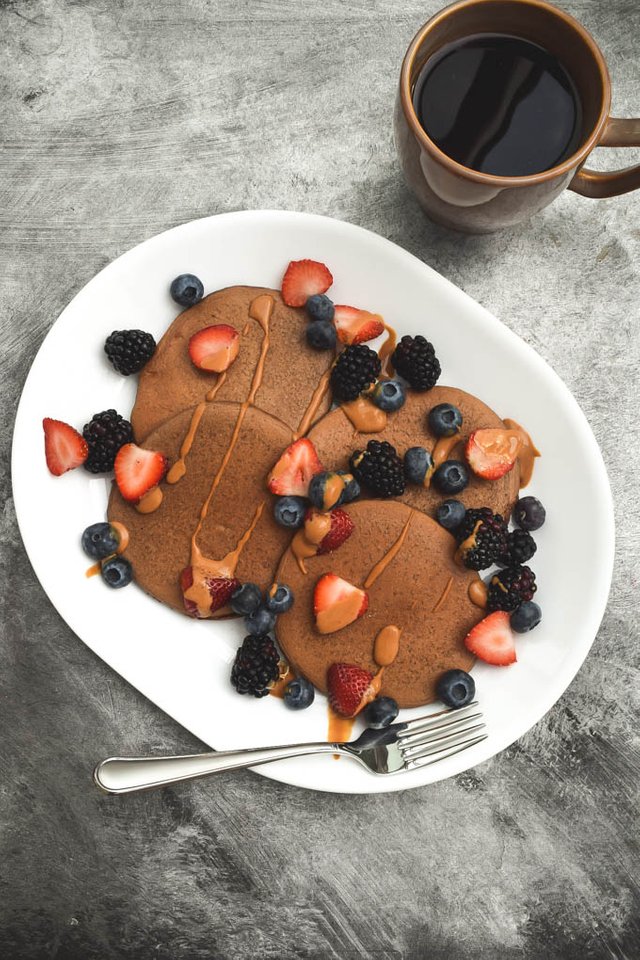 Single Serving Chocolate Protein Pancakes
Prep Time: 20 minutes
Cook Time: 5 minutes
Total Time: 25 minutes
Yield: 1-2 servings
Never thought chocolate could fit into a healthy breakfast? Well think again because these pancakes change all the rules and are perfect for sharing with a friend....or not.
Ingredients
1/3 cup whole wheat flour (you can replace it with all-purpose if preferred or gluten free flour if needed)
1/2 scoop (about 19g) chocolate protein powder (I used this one here)
1 tablespoon baking powder
1/4 teaspoon sea salt
1 tablespoon cacao powder
2 teaspoons sugar
2 teaspoons apple cider vinegar
1/2 cup unsweetened almond milk (or preferred milk)
1/4 teaspoon vanilla extract
Instructions
Whisk together the cider vinegar, almond milk, and vanilla extract in a small mixing bowl. In a separate bowl, mix the dry ingredients, salt, baking powder, sugar, cacao, pancake mix, and protein powder.
Combine the wet with the dry and fold gently until you have a nicely thick pancake batter with just a few lumps. Set aside the batter to rest for about 10 - 15 minutes.
Heat a non-stick skillet over medium high heat and pour the batter into desired size pancakes and cook for about 1 minute per side. Remove and top with any desired toppings.

ALL CONTENT IS MINE AND ORIGINAL! All of these food photos were taken with my Nikon D750 and my favorite Lens, the Nikon AF-S FX NIKKOR 50mm f/1.8G. You can find out more in my INTRO POST.
Also, a huge shoutout to @rigaronib for designing my logo!
If you're looking for more recipes check out some of my other recent posts!
Also, I've been starting to vlog in case you missed it.