Crispy Baked Zucchini Wedges with Basil Chimichurri - FOOD PHOTO SHOOT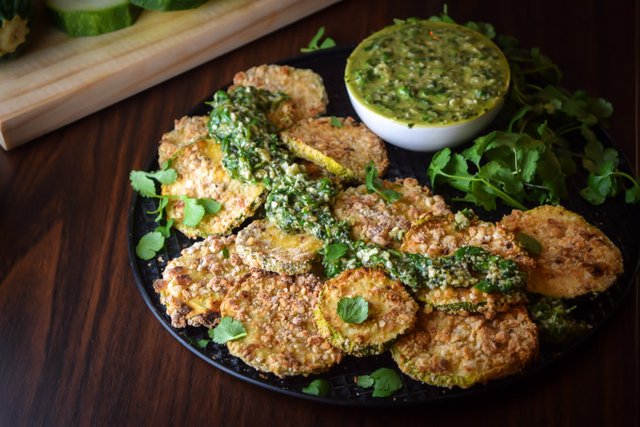 Hey guys! So as I'm sitting down to write this post right now I realized that it's snowing outside and whatever I was going to write is now completely forgotten. It's got me thinking about how close Christmas is getting.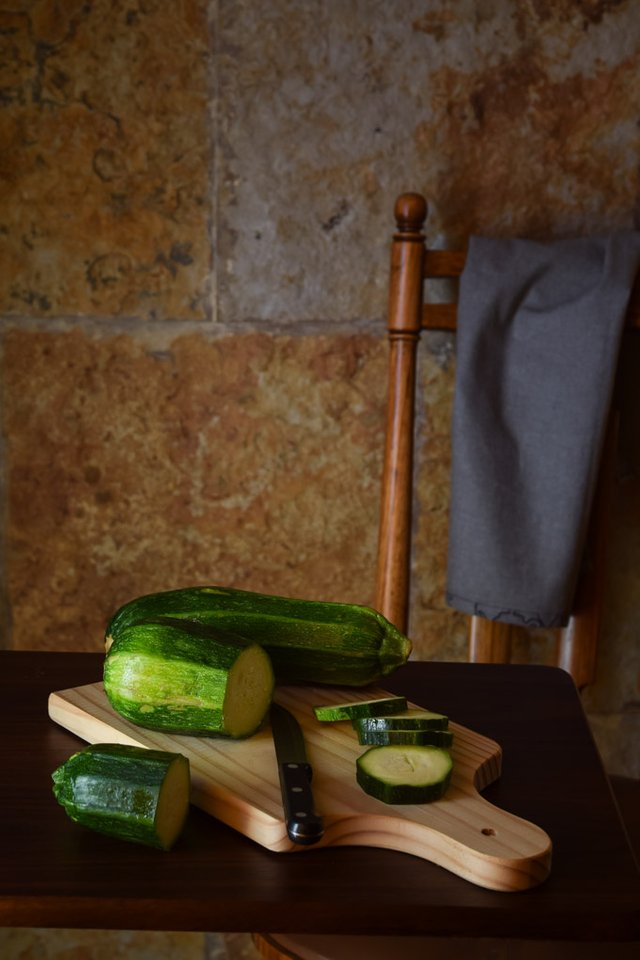 Speaking of Christmas, I am already planning things for this year because I've figured out it's never too early to start. Time seems to be speeding by me faster than ever and it looks like it's going to keep getting faster.
Anyway, this zucchini is the subject here so I should probably get to that. I've been making a lot of snacky recipes lately and these are about as easy at it gets. Just a few ingredients and childishly easy steps and you have a great vehicle for your favorite dipping sauces.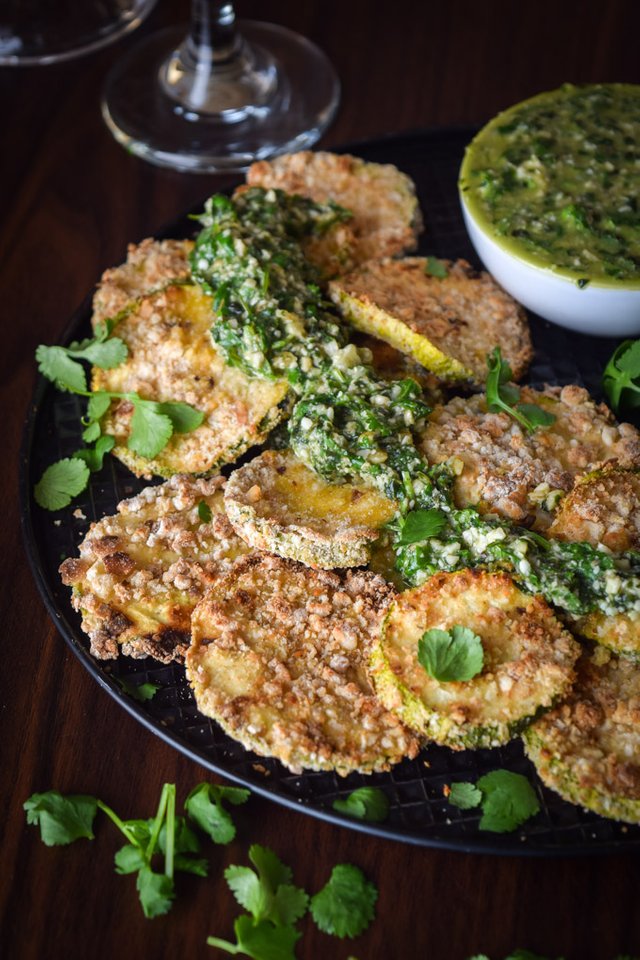 I made this chimichurri sauce to go with them. It isn't a traditional chimichurri actually, but I couldn't think of a better name for it. In fact I cheated, it's really a cross between chimichurri and pesto, but whatever it is it's really good. It's like Chimi-pesto and definitely worth trying.
So snow, busyness, zucchini, chimichurri/chimipesto….I think that covers everything.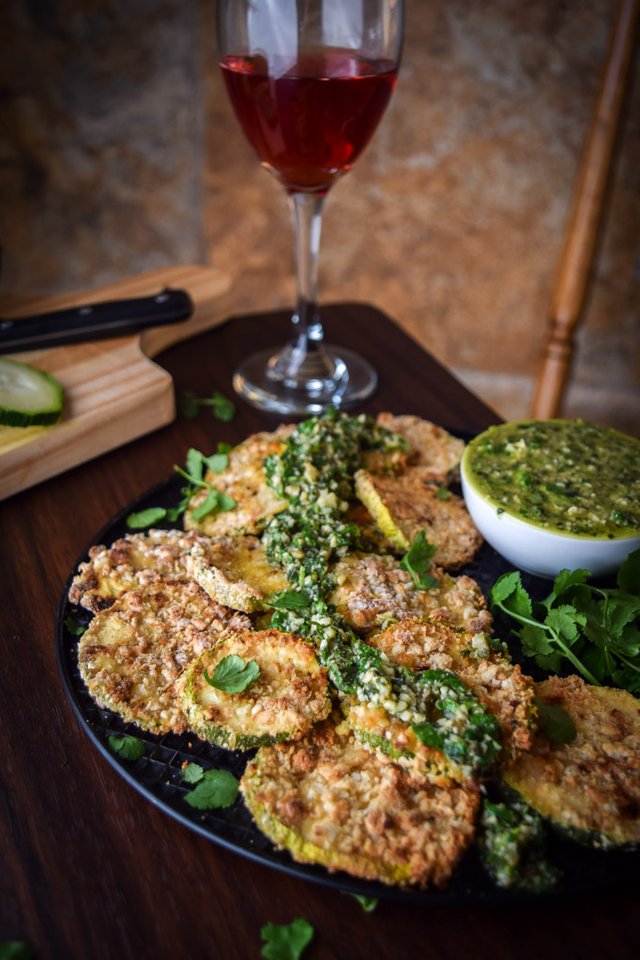 Crispy Baked Zucchini Wedges with Basil Chimichurri
Looking for a healthier alternative to fried potato chips? These baked zucchini wedges make the perfect smarter snack for sharing with friends and family.
Prep Time 30 minutes
Cook Time 30 minutes
Total Time 1 hour
Ingredients
2 medium zucchini washed and sliced into 1/4 inch wedges
1/2 cup all purpose flour see notes
1 teaspoon salt
1/2 teaspoon cracked black pepper
3/4 cup unflavored almond milk
1 1/2 cups seasoned breadcrumbs see notes
Basil Chimichurri:
1/4 walnuts
1/3 cup nutritional yeast
1/2 cup fresh basil leaves packed
1/2 cup fresh cilantro packed
2 cloves garlic
1/3 cups olive oil
3 tablespoons red wine vinegar
1 teaspoon salt
1/2 teaspoon pepper
Instructions
Preheat oven to 425 degrees F (220 C) and line 2 oven trays with parchment.
Whisk together milk, salt, pepper, and flour in a small bowl and pour breadcrumbs into another separate bowl. Dip zucchini pieces in flour batter then into breadcrumbs and place on prepared pans. Repeat until all are dipped.
Bake for 20 - 25 minutes until edges are browned and crispy.
Chimichurri:
Combine ingredients for chimichurri in food processor or blender and pulse until nearly smooth but still with a bit of texture.
Recipe Notes
If you'd like to make a gluten free version of this recipe simply replace the flour with cornstarch and use gluten free breadcrumbs.

ALL CONTENT IS MINE AND ORIGINAL! All of these food photos were taken with my Nikon D750 and my favorite Lens, the Nikon AF-S FX NIKKOR 50mm f/1.8G. You can find out more in my INTRO POST.
Also, a huge shoutout to @rigaronib for designing my logo!
If you're looking for more recipes check out some of my other recent posts!
Also, I've been starting to vlog in case you missed it.