MEDIUM : How I Fully Quit Google, And You Can Too .. the alternatives!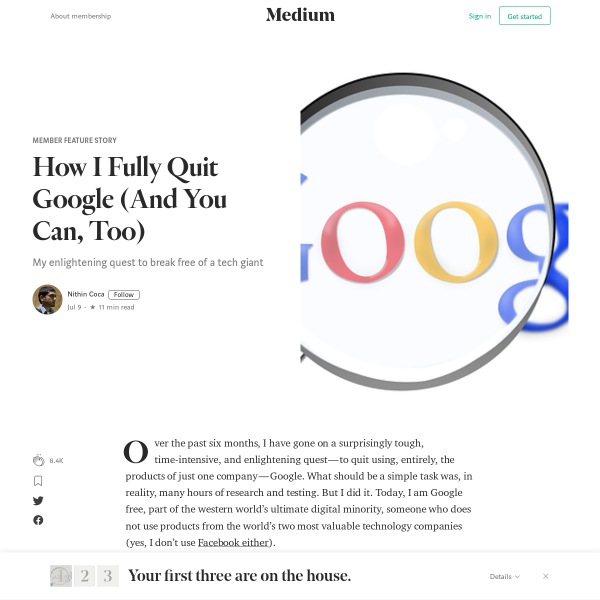 Excerpts : "This guide is to show you how I quit the Googleverse, and the alternatives I choose based on my own research and personal needs... I chose all of these alternatives based solely on their merit, usability, cost, and whether or not they had the functionality I desired...
"Like many, I was a victim of Google creep. Search led to email, to documents, to analytics, photos, and dozens of other services all built on top of and connected to each other. Google turned from a company releasing useful products to one that has ensnared us, and the internet as a whole, into its money-making, data gathering apparatus. Google is pervasive in our digital lives in a way no other corporation is or ever has been...
"The truth is, alternatives do exist..."
Continue reading FULL ARTICLE on https://medium.com/s/story/how-i-fully-quit-google-and-you-can-too-4c2f3f85793a
-OR-
What is Parley?
Parley is a Steem-based Reddit competitor that allows users to submit links and curate news they find around the web in order to promote discussion on the Steem platform.
Read more