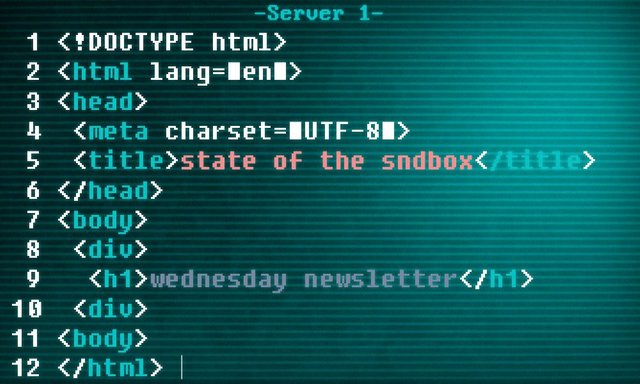 State of the Sndbox is a weekly newsletter that provides the latest in Sndbox activities, projects, and provides the best resources in creative empowerment for the Steemit community. To get up-to-date on all of our development throughout the week, be sure to follow us @sndbox.
Image by contest winner @ngfx
This Week in the Sndbox
---
Welcome to the 31st State of the Sndbox newsletter! This week we launched a major publication project, looked to explain Steemit to broader publics, and prepared for some major public activities in New York City.
For a more thorough breakdown of what our members have been up to, be sure to go through our weekly Sndbox Selections of the Week post that we publish each Monday.
The Creative Crypto - Blockchain's First Creative Magazine
---
This is our biggest announcement in quite some time and a project we've been developing for a while. The Creative Crypto is going to be a full-time effort to bring creative work made on and with blockchain technology to the general public eye. The website will serve as a portal for articles written and published on Steemit (@creativecrypto) with a specific focus on creative and community impact content. Until the launch next month, we encourage you to sign up for our newsletter at www.thecreativecrypto.com.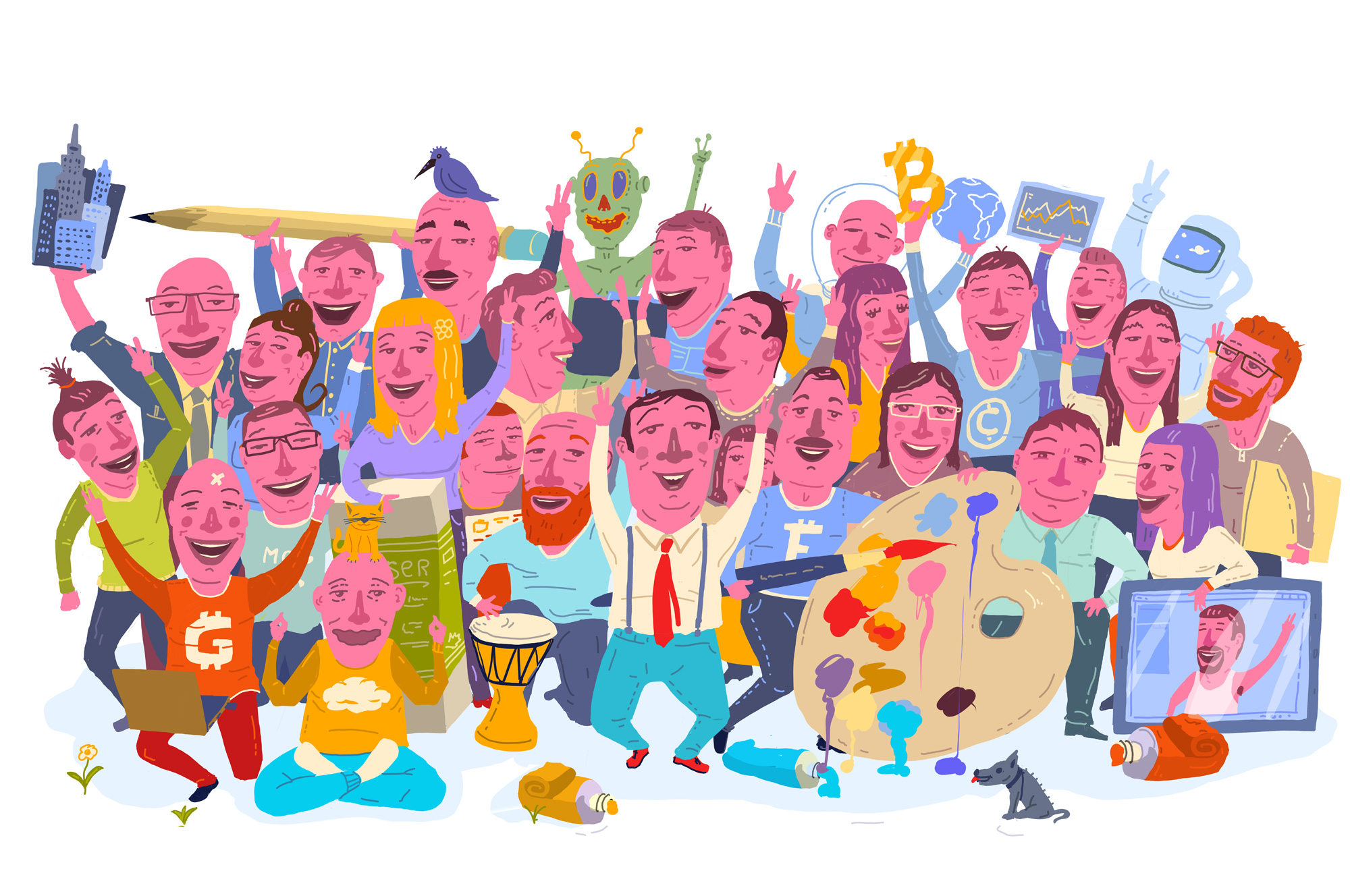 Read the full announcement here.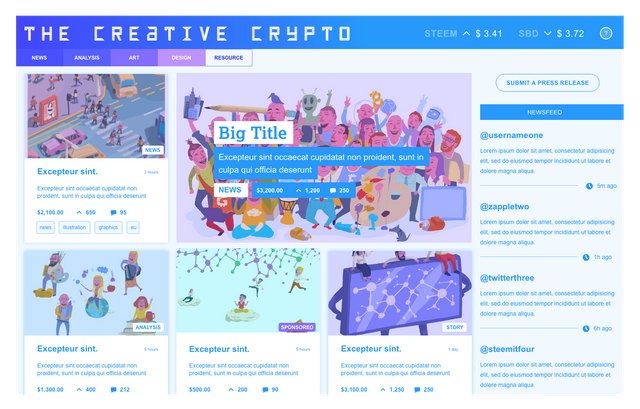 Steemit / Sndbox Presentation at the City University of New York's Journalism School
---
Sndbox has been invited to speak this Thursday at the Tow-Knight Center for Entrepreneurial Journalism at the CUNY location in Manhattan. We're excited to engage a group of businesses kickstarters in this space and really start to explore the potential impact of blockchain on this industry.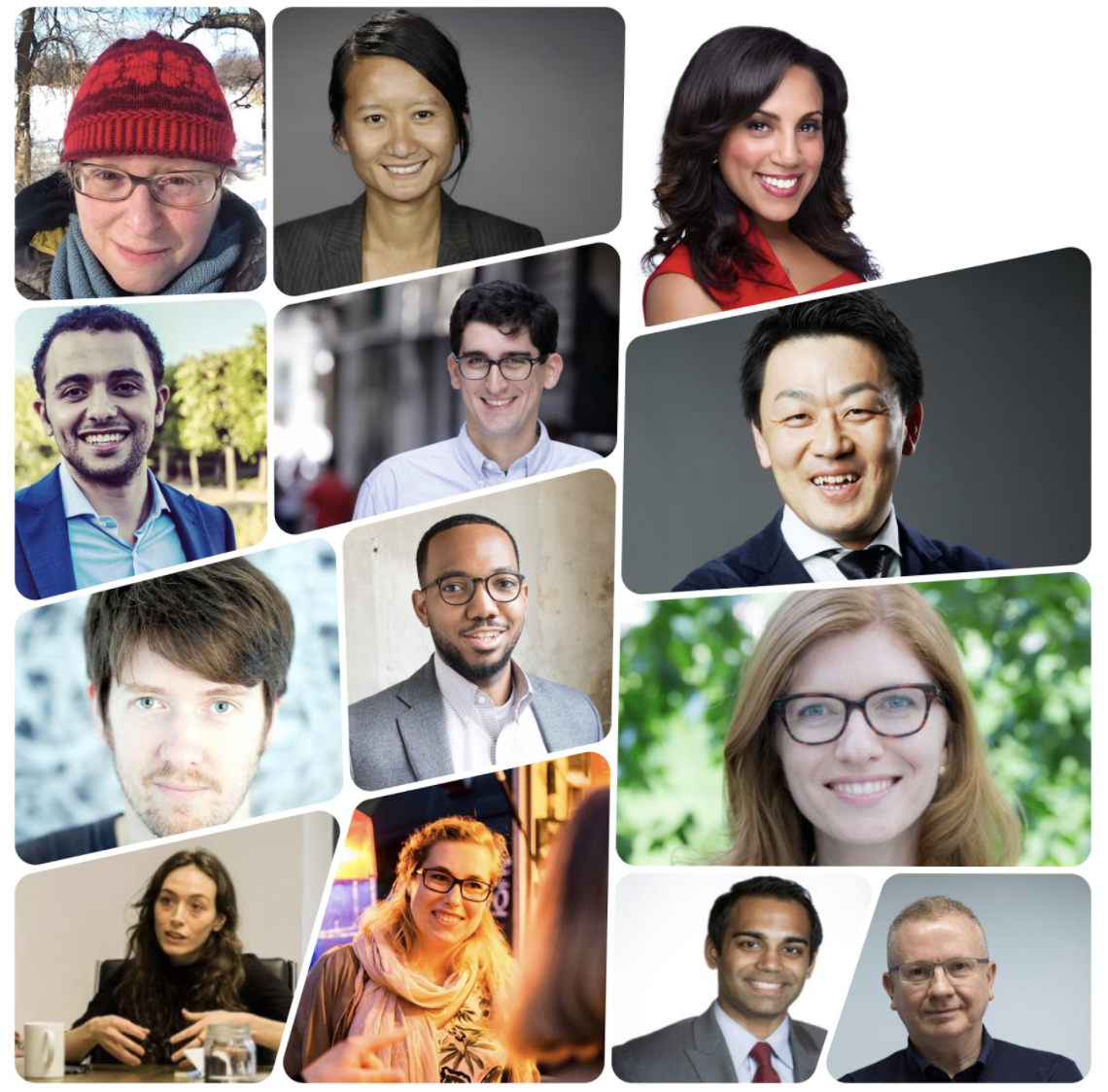 The Tow-Knight Center's current fellows
Read about the center and our planned talk here.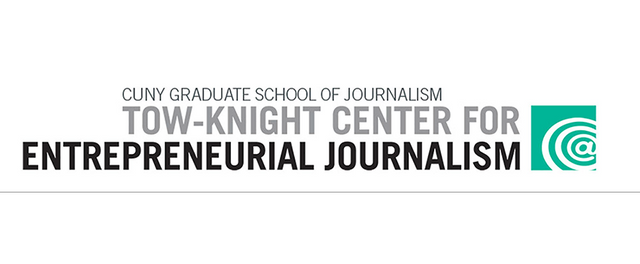 New Thumbnail Competition for March
---
March is upon us and that means we need a new thumbnail! We've launched our thumbnail competition of the month earlier today and we invite everyone to participate! The winner will be used on all of our weekly newsletters for the duration of month.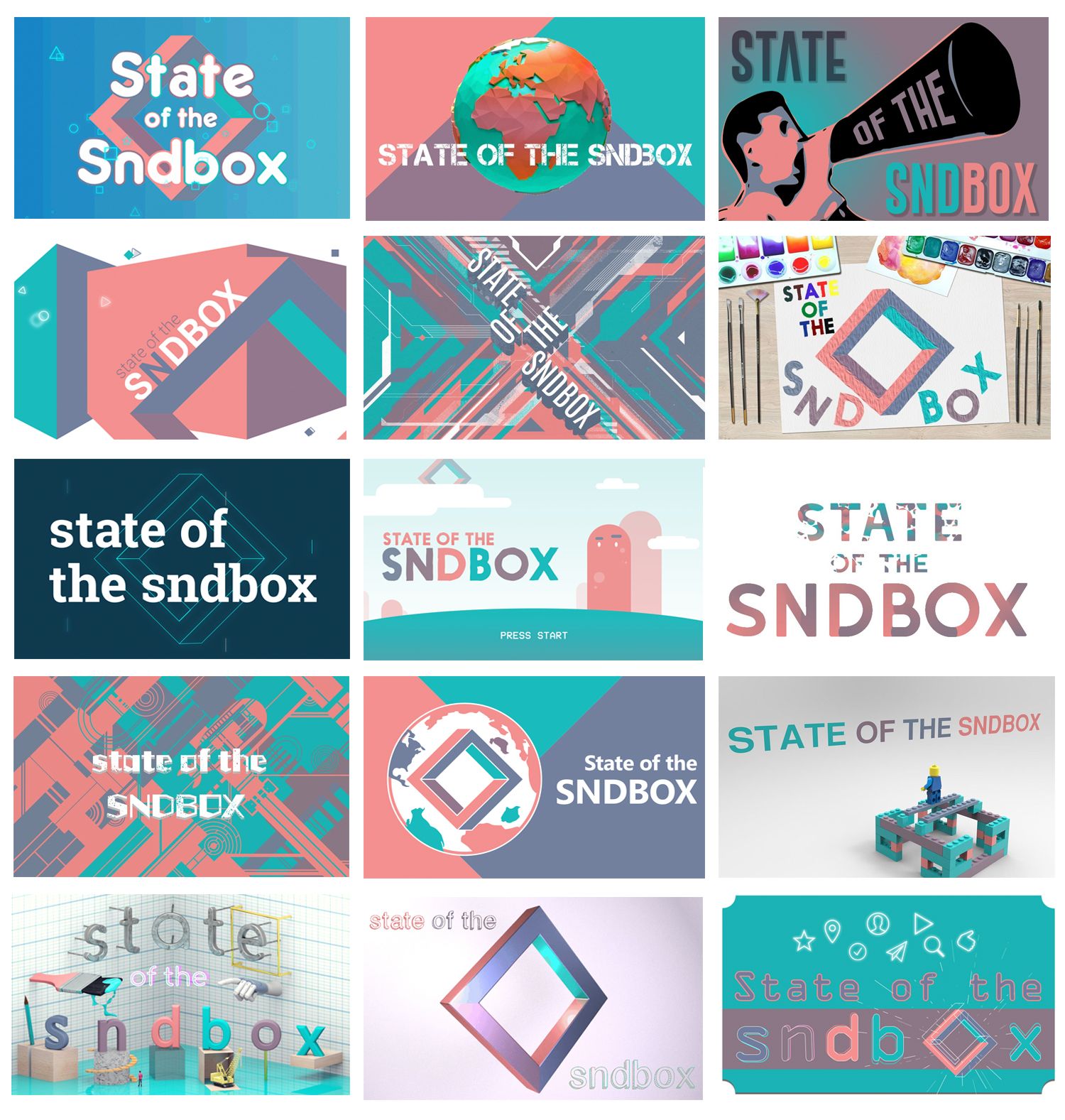 Steem / Blockchain Flashcards
---
Have trouble describing cryptocurrency, and Steem-related concepts? Since our launch, we've been crafting clear and effective ways to visualize complex aspects of this world through tutorials and resources. This time, we thought we would try a more engaged approach, taking the most requested questions and turning them into easy flashcards for everyone's use. Stay tuned for the first round of these flashcards which we'll be publishing soon!
Check out the full activity here.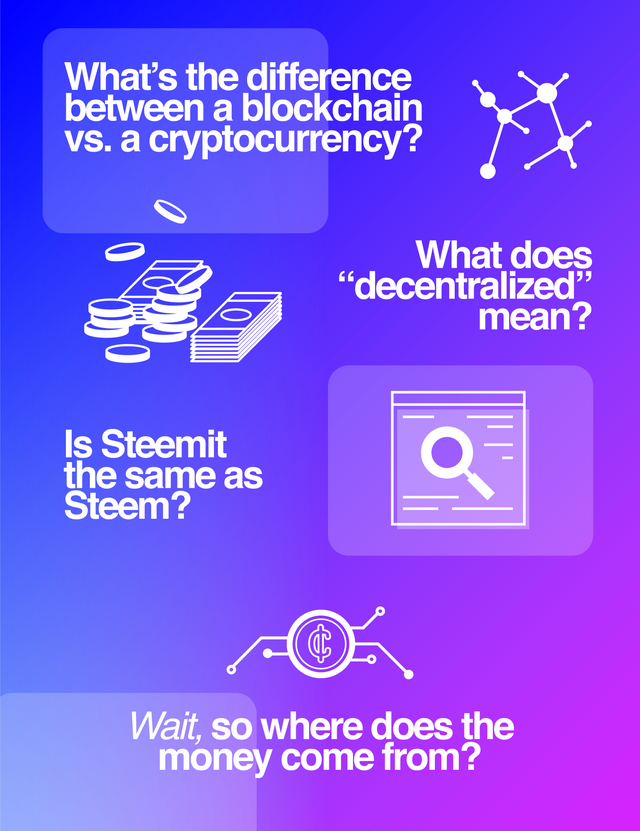 DTube AMA with Questions from @phillyhistory
---
The @phillyhistory project at Temple University is in full swing and it has been a very interesting journey to simultaneously bring a group of students into the Steemit space and run a full educational project from this platform. We're constantly answering questions and brainstorming ideas. We thought we could bring it all to the public eye using DTube. Tune into the full Q&A by clicking the image below.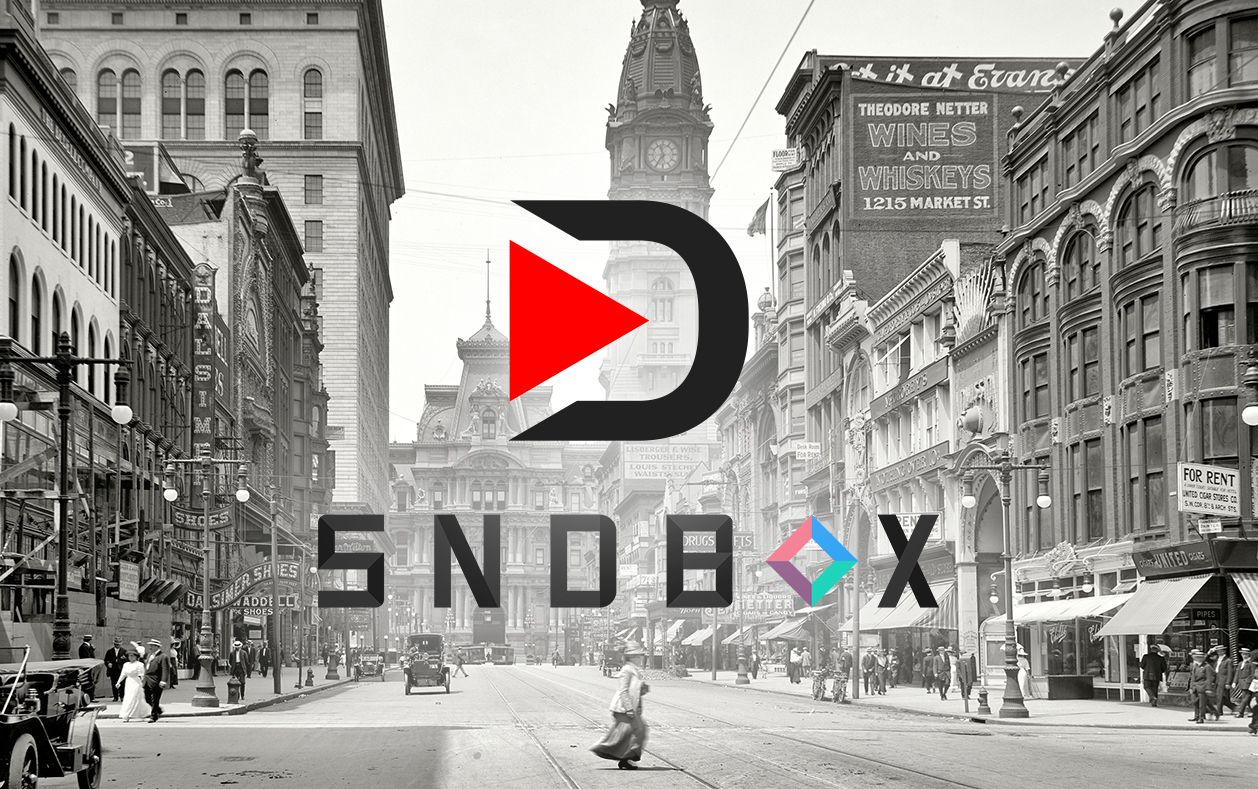 New to Steem? Explore our resource and tutorial posts, below:
---

Want to support Steemit authors like these? Consider joining our curation trail! You can learn more about the @sndbox incubator mission and 2018 program here.
---
Help us spread the word. Follow our Twitter and YouTube Channel!
---
Thank you for reading this week's State of the Sndbox.
Be sure to follow for all of our daily posts and weekly newsletter.