I have been posting most weekends using @detlev's #metalweekend tag, but my main love of music is progressive and alternative music. Some of my posts have included these songs, but I feel they are not keeping with the spirit of metal.
I will continue to post article's using #metalweekend occasionally but feel I have more to offer regarding these other genres that I am more familiar with.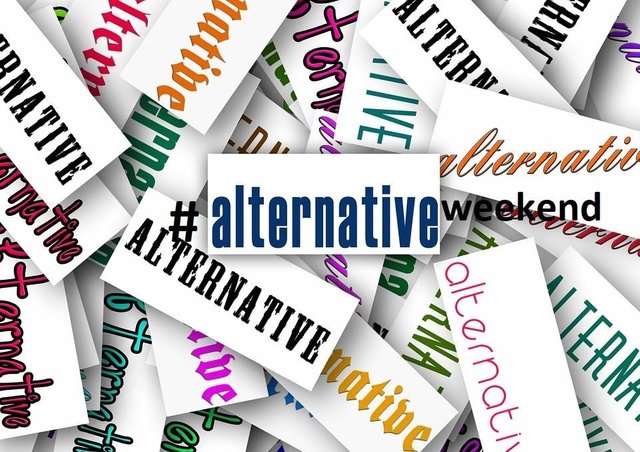 Source
Introducing #alternativeweekend. Post an article that highlights THREE great songs that are either progressive or alternative and use the tag #alternativeweekend or use the 'Focus on' series if you like. There are no rules, just make your own!
If you have a short story or something to offer regarding an opinion on your songs, then share it with us!

For the longest time through most of the nineties and noughties I regarded The Sundays as probably my favourite band. Their discography is so small that I sought out every song I could get my hands on.
B-sides where often better than the songs on the albums, and I traded for bootleg tapes via snail mail in the early days, so desperate I was to get every morsel of song possible.
The band was peculiar in that they shunned the limelight, did not want to be famous but still wanted success. I remember in 1997 they came out from the underworld and released 'Static & Silence', which was to be the last time we would see or hear from them.

Source
A tour was announced, and I grabbed a ticket to see them at the Manchester Academy which was a very small venue.
The gig was one of the greatest I have ever witnessed, though I left in a semi deaf state due to the huge speaker next to me.
There may have been 150 people watching and I was in throwing distance of the delectable Harriet Wheeler and that angelic childlike, but ever so English voice.

Source
The Sundays were spawned influences of The Smiths and you can hear it in the guitar work of Dave Gauvarin, though they have a unique style of their own which changed quite dramatically from their debut album, Reading, Writing and Arithmetic to the final offering.
We were blessed with only THREE albums over a period of 8 years. Here are my picks:

The Sundays – My Finest Hour (Reading, Writing and Arithmetic – 1989)
There are many I could have chosen from their excellent but extremely inaccessible debut album (at least it was for me).
Some bands hit me right away, and their popular song, "Here's Where the Story Ends" which has been covered by Tin Tin Out (who had a huge hit) is quite easy listening, but the album. Yikes, that took some getting into.
And the finest hour that I've ever known
Was finding a pound on the underground


Lyrically this album was a delight, with snippets such as the above as well as 'Live for a job and a perfect behind', yes, she's talking about her own rump.
You won't find any love songs on 'Reading, Writing and Arithmetic' either, so don't go looking for them.

The Sundays – Life & Soul (Blind – 1992)
One of my regrets is not discovering this band in their early years. It's the story of my life and is a recurring event for me.
Life & Soul shows the softer side of the band and this lovely ballad highlights the vocal of Harriet Wheeler and the intricate work of David Gavurin on guitar.
Blind was more accessible I feel than their debut album and may be a better start for those not familiar with the band.

The Sundays – Wild Horses (Blind – 1992)
This song was a case of the UK once again being denied a hearing of this excellent Rolling Stones cover. It is only on the US edition of 'Blind'.
The fact that it was part of the ending credits of the 1996 movie 'Fear' brought them some more attention. I have listened to the original Stones version, but much prefer The Sunday's rendition.

The Sundays – Monochrome (Static & Silence – 1997)
We had to wait FIVE years for the final album to appear, and there was a definite shift in style from the previous two offerings. I would call it a maturing, and while the songs were more harmonic they had lost a little of the edginess of the earlier material.
Monochrome is a story of Harriet witnessing the moon landing in 1969 on a black and white TV. I'm close to her age but can't remember a damn thing about it; maybe I just wasn't into space in my very early years.

The Sundays – Through the Dark (Static & Silence – 1997)
I had the vision to buy the CD singles that were spawned from 'Static & Silence' else I would have missed this gem that was on the Japanese release of the album.
This is almost easy listening and the chorus contains those ever so lovely soaring vocals from Harriet, with an ever threat of guitar overtones that never quite deliver.
While that sounds negative, it's not at all. It was never intended to be a noisy or loud track, and what I speak of simply adds a little edge to the song that it would not have had. B-sides for this band could well be regular songs or hits, they are simply that good.

It's now been 22 years since Static and Silence, and I doubt we will ever hear from The Sundays again. Last I heard was that they guested an interview in 2014 claiming there was new material.
During the noughties they were running a bakery in the West Country somewhere and were not too happy with their devoted fans discovering them.
They do have or did have their own studio so it will be a very pleasant surprise for me if something does appear out of nowhere. I do keep check every now and really hope this new material emerges.
I don't know where my copy of Reading, Writing and Arithmetic has gone. It's likely been appropriated by my 15yr old daughter who loves retro music and hasn't told me. CONFIRMED!
The t-shirt I bought at the gig but never wore it, as the size is extra massive! Maybe this is all that was available, but I cant remember. Considering it's a 22 year old piece of clothing, I wouldn't want to now.


Other articles in the 'Focus on' series:
Focus on 'Muse'
Focus on 'Nirvana' // Focus on 'Anathema'
Focus on 'Genesis' - The Collins Years Part One // Focus on 'Genesis' - The Collins Years Part Two
Focus on 'Genesis' - The Gabriel Years // Focus on 'The Pixies'
Focus on 'Sonic Youth' // Focus on 'Talking Heads'
Focus on 'Blackfield' // Focus on 'Karnivool'
Focus on 'Tears for Fears' // Focus on 'The Cranberries'
Focus on 'Kate Bush' // Focus on 'The Smiths'
Focus on 'Radiohead' // Focus on 'Rush'



Guitar Image courtesy of http://www.freestockphotos.biz/stockphoto/16642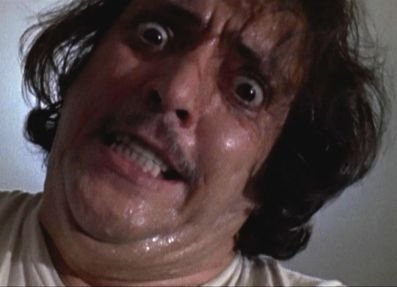 If you found this article so invigorating that you are now a positively googly-eyed, drooling lunatic with dripping saliva or even if you liked it just a bit, then please upvote, comment, resteem, engage me or all of these things.