I finally turned into a SteemIt dolphin. Let's celebrate this by organizing the second edition of the Appreciation Contest, in which I'll be giving away loads of free prizes.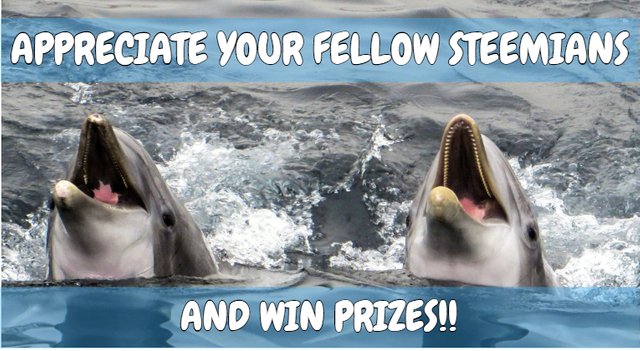 Source
Dolphin
In case you missed the news on Friday: I am officially a dolphin now.
Needless to say that this didn't happen thanks to my post payouts, nor because I'm earning so many curation rewards - I wish.
No, I simply profited from the low Steem price, and purchased enough to reach Dolphin status.
I can hardly believe it... two months ago I was thinking about leaving SteemIt forever.

Source
Not Just Another Social Platform
I was thinking about leaving, but would never have gone through with it. How could I?
These past nine months on SteemIt have been everything but an easy ride.
After two months I decided I needed to get another username, so I created a new account and started over.
Last April I fell victim to a phishing attack. No real damage was done: I lost some SBD, but I managed to preserve my reputation score.
The reason I'm still here is simple: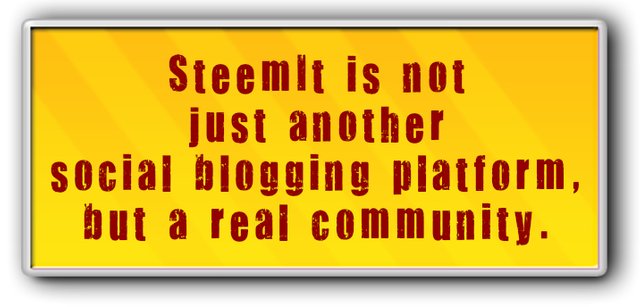 Created with The Logo Creator
With the price of Steem being this low, a lot of people leave the platform, because there is almost no money to be made.
But I am happy to come back to this site every day, simply for the community spirit.
I've met a truckload of amazing people I can call my friends without ever meeting them. And the acts of kindness that can be seen every day - even between two complete strangers - make me want to come back for more every time again.



Source
Pay It Forward
Like I said before: SteemIt is a community, and to be able to grow personally, you need the others to support you, to motivate you, or tell you where you went wrong.
And I see those things happen every day. The 'Pay It Forward' mentally is getting stronger every day. Most people know by now that no one makes it on SteemIt on his own.

Source
I Didn't Do It Alone
So, look at me... 9 months after my signup I've become a dolphin. I can barely believe it. What I know for sure is that it is not only my accomplishment, but the accomplishment of a team.
There are so many people who made this happen. What if @davemccoy and @mudcat36 never set up the @newbieresteemday initiative, and saw enough potential in me to ask me to join them?
Then I would have never gotten so close with my dear @lynncoyle1 and @beeyou.
When I was assigned to lead the @newbiegames account,I also got to know 'the guys' a little better: @pushzilla, @bashadow, @themanwitnoname and all the others.
Another great guy who has given me the motivation when I needed it, is @abh12345.
And, oh... @jaynie, who let me into her SteemItBloggers community.
Everybody, please don't feel bad because I don't mention your name. I am thankful to all of you!
WHICH BRINGS ME TO THE CONTEST

Source
How often do you tell your fellow Steemians that you appreciate them? My guess? Not often enough. This is your chance to do so!

Source
Busy, Busy, Busy
I probably don't have to tell you that life on SteemIt is busy. Writing your own content, reading other people's articles, leaving insightful comments, upvoting ánd staying up-to-date with all conversations on Discord.
Life on SteemIt is hectic, to say the least.
If you are a bit like me, you barely have the time to keep up with all comments, replies and mentions.
We're all so busy expanding our network, building new relationships and taking care of the existing ones.
But here is my question to you:
How often do you take a break from the rat race to tell your fellow Steemians that you appreciate them?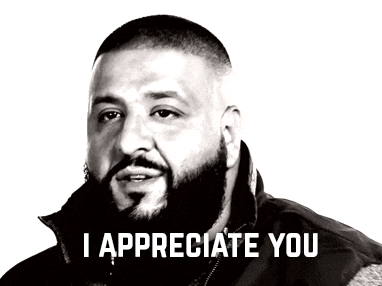 Source

Source
Appreciation
As we all know a little appreciation is what keeps us going. A short sentence in which someone tells you that what you do doesn't go by unnoticed. A simple word of acknowledgement can go a long way: it can get you back on the rails, it can motivate you.
Unfortunately, we are often so busy running our own race, that we rarely get to tell others that we appreciate them, or that they inspire us in so many different ways.
We all know it is important, still we often tend to forget.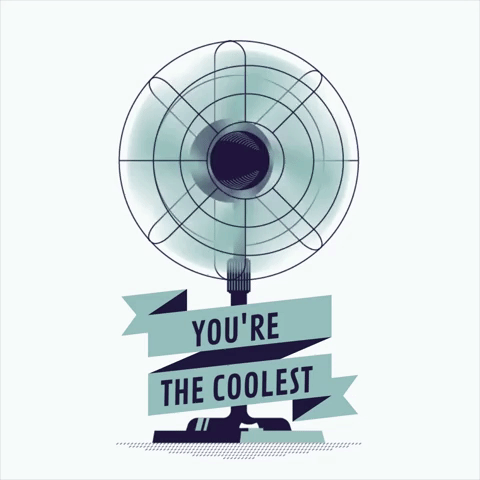 Source

Source
My Invitation
5 months ago, I hosted the first edition of the Appreciation Contest
The idea behind the contest was that everyone would take only a couple of minutes out of his busy schedule to let some important Steemians in their life know that were being appreciated.


I think I can say it was a success. So many people expressing their gratitude for each other, all those good vibes going around, all the smiles on people's faces...
You had to be there to see it.
It was one of the most beautiful SteemIt experiences I ever had.


All this happened 5 months ago, and many of you weren't even around then, so I thought it might be a good idea to remind everyone of the importance of expressing appreciation once again.

Source
So today I present you:
The Appreciation Contest - Part 2.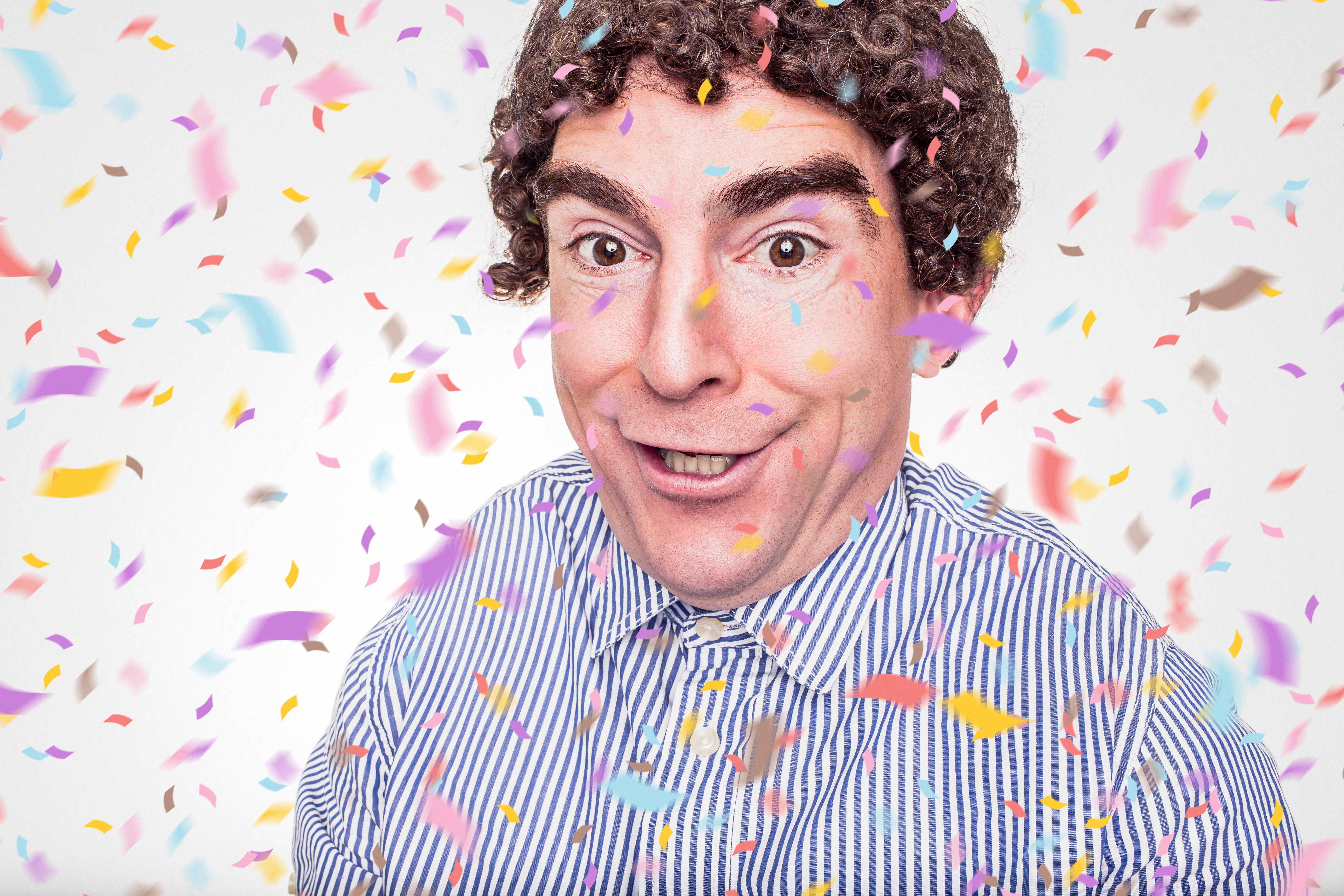 RULES
Leave a reply in the comments section of this post, telling me (and the world) which of your fellow Steemians you truly appreciate, and why.

To limit the length of the comments, you can pick no more than 2 people.
(Of course you're free to write your own blog post to show your appreciation for more people. If you do, make sure to post a link to your post in the comments section below.)

You can enter the contest until this post reaches post-payout.

You can enter only once.

Feel free to tag the people you are appreciating, so they will be notified of your words of gratitude.
An upvote and a resteem is not mandatory, but would be appreciated. And you can win a prize by doing so (see 'Prizes' below).

Source
🏆PRIZES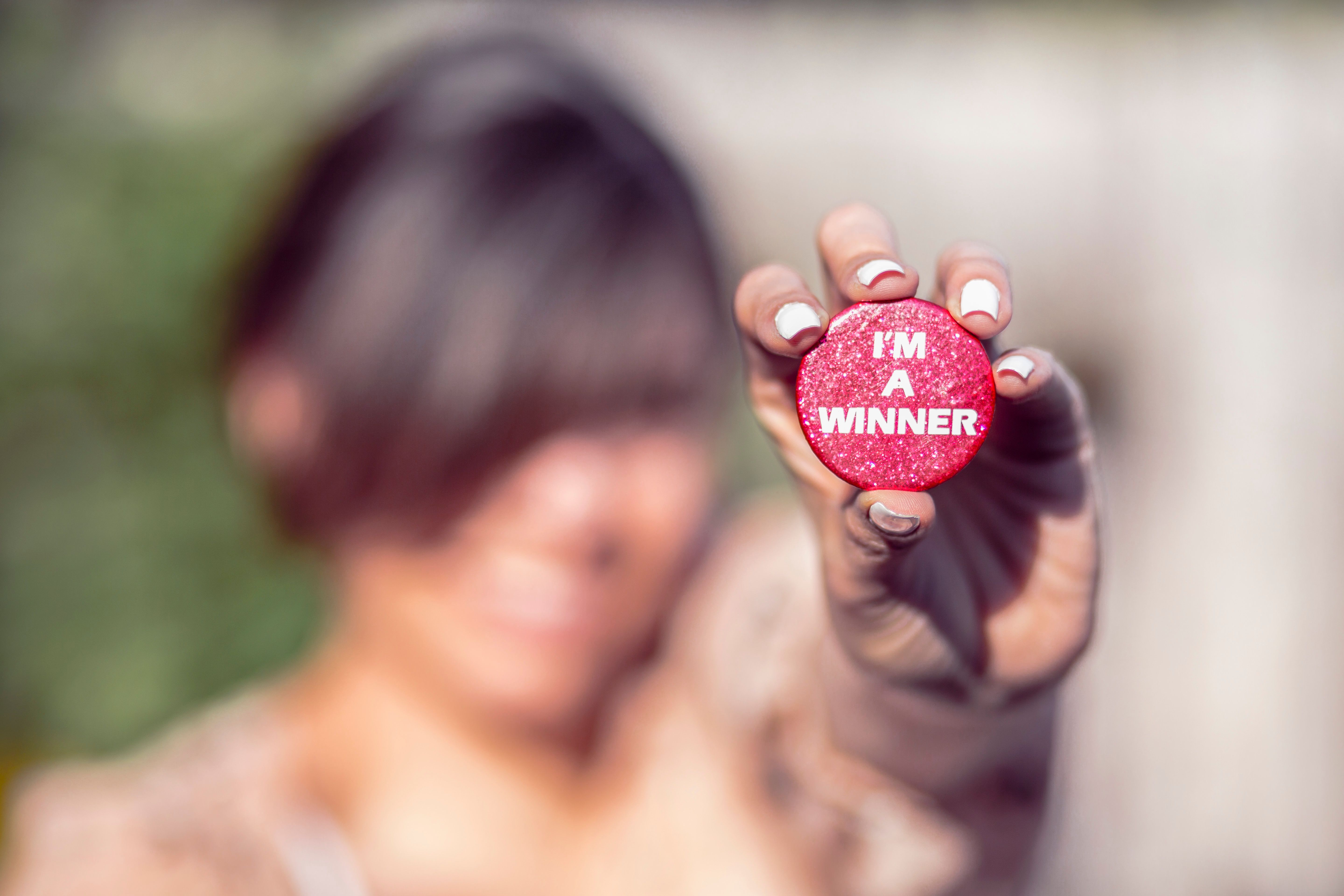 A contest wouldn't be a real contest if there weren't any prizes to win, right?!
You will be eligible to win a prize for posting a valid appreciation comment (See rules above), or for helping to get the word out about this contest.
🏆Prizes For Valid Entries 🏆
Prizes will be given away to randomly chosen contestants who posted a valid entry.
Prizes include:
4x @steemmonsters boosterpacks (unopened)
8x randomly chosen @steemmonsters cards
3x @steembasicincome shares
2x @dustsweeper starter accounts
5x 25% upvote on a post a day for a week
2x 50% upvote on a post a day for a week
2x 100% full upvote on your next post
3x 3Steem
2x 75P delegation for 4 weeks


Please, if there is a prize you don't want to win (some people are not intereted in SteemMonsters, for example), please let me know at the bottom of you comment.


The first 10 commenters will also receive an extra upvote by @danlupi
🏆Prizes For Promotion 🏆
I will also give away 2 memberships to @steembasicincome among everyone who upvotes this contest.
Another 2 @steembasicincome shares will be distributed among people who resteem this post.
These winners will be randomly chosen after post-payout.
CONTRIBUTIONS TO THE PRIZE POOL ARE ALWAYS WELCOME!
If you are interested in donating, feel free to send me a DM on Discord: simplymike#5957

Source
That's about it. You know what to do now: start spreading the love, and let me know which of your fellow Steemians you would like to show your appreciation to (and why).
Then, upvote and resteem to have a shot at winning those @steembasicincome memberships...
I can hardly wait to read your answers.

Graphic created with The Logo Creator Software
Subscribe Ro RSS Feed | Subscribe To Newsletter
More Posts You Might Like


Join us @steemitbloggers
Animation By @zord189

Source
TIP: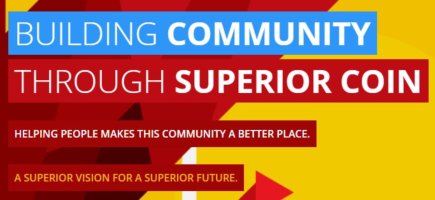 Kryptonia is a community that uses SuperiorCoin, for earning and spending to create simple social media tasks. Feel free to create your free account. It's an excellent platform to drive more traffic to your SteemIt posts.