SteemMonsters are still the hottest thing around on SteemIt. While more and more features are being revealed, everybody gets more excited. Join our giveaway, join the fun!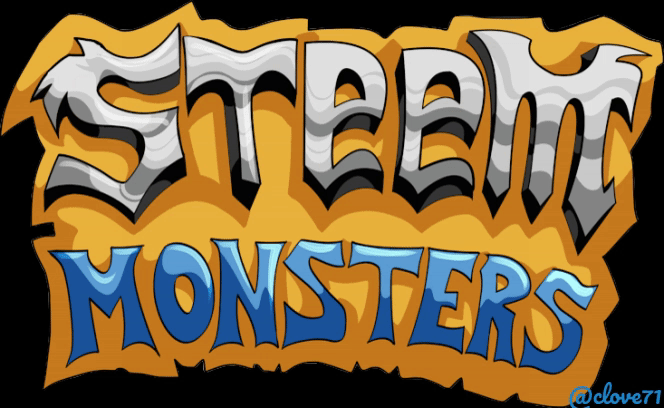 Source
Let's Celebrate
Thanks to the drop in the price of Steem, I treated myself to some extra Steem. Rather by coincidence, I brought my account pretty close to dolphinhood.
To celebrate this unforseen event, I thought I'd hold a little Giveaway.
And what is a better giveaway item these days than a collection of SteemMonsters Booster packs. SteemMonsters are getting hotter each day, and new people are getting involved as we speak.
So, the decision was made:
A SteemMonsters Giveaway it would be.

Source
The Giveaway
Here's what I will be handing out during this giveaway: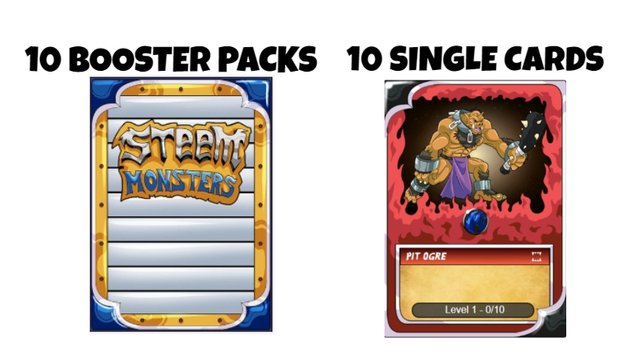 Source
This means there will be no less than 20 winners at the end of this week.
The booster packs and cards will be given away randomly among all people who posted a VALID ENTRY during the 7 days until this post will reach payout.
Don't worry! I'm not going to ask you to jump through a lot of difficult hoops in order to be eligible to win. I want everyone to be able to win one of these cool prizes, so I made sure the assignment you have to fulfull is fairly easy...

Source
How To Participate?
If you want to be one of the lucky ones to win one of the prizes, all you need to do is complete the following assignments:
Upvote this post.

Leave a comment below this post, telling me why you should be one of the chosen ones.

Invite two other people by tagging them in a comment. (Of course you are allowed to invite more than two.)
A resteem is not obligatory, but would be appreciated.
That's it... No more, no less. I told you it would be easy :0)

Source
Winners Announcement
Winners will be announced 7 days from now, after this post has reached payout.
To decide who wins one of the prizes, all names of the people who posted a valid entry will be entered in a random name picker. Faith will decide who goes home with a SteemMonsters Booster pack or a single card - and who will have to wait until the next time to expand his card collection.
I think you agree this must be the easiest giveaway ever, so there is not a single reason why you shouldn't take your chance.
All you need to do is make sure you complete ALL THREE assignments, and you're in for the race.

Source
##Extra Prizes
́5 single cards will be randomly awarded among every person who will help go.get the word out about this contest by giving this post a Esteem
There will be another surprise bonus for one lucky resteemer too - I'm not goin to reveal any more info about that yet, but I'm
pretty sure the wnner will be pleasantly surprised.
So, if you want to wïn a prize, I urge yiu not only to contribute in the giveaway, but to also spread the word and get as many people on board as possible.
Resteeming = A Bigger Chance To Wïn A Valuable Prize!!

Source
That's about it.
All that is left for me is to wish you all a lot of inspiration and good luck!!


Be sure to check out the extra links below - all of them redirect to a free giveaway of some kind, and are available to everyone. Don't miss out on these free opportunities!

Graphic created with The Logo Creator Software
Subscribe Ro RSS Feed | Subscribe To Newsletter
More Free Opportunities
DISCLAIMER: The links below are affiliate links


Join us @steemitbloggers
Animation By @zord189

CREATE YOUR OWN @REVIEWME PROFILE TO START EARNING CREDIBILITY STARS FROM THE COMMUNITY!
CREATING YOUR PROFILE IS EASY! JUST FOLLOW THE STEPS HERE ☜(ˆ▿ˆc)