Be Interested In Other People - The Secret To Building Connection and Compassion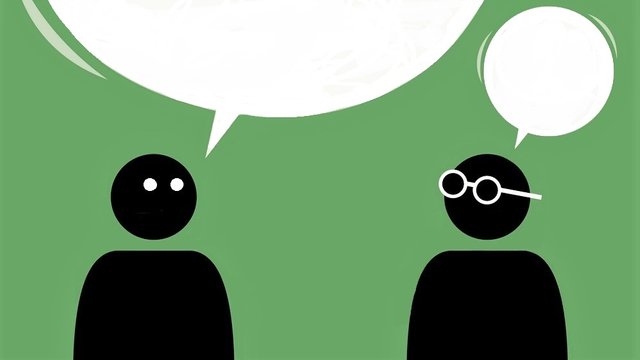 One of the things that I absolutely love doing is having one-on-one conversations with people about life and hearing their stories and getting to know their perspective regarding things they're passionate about.
It's quite an experience to see how people light up when they talk about something they deeply and whole-heartedly care about. That spark in their eyes so clearly shows how desperately they want to tell a story that they've kept hidden for so long.
Conversations like this are one of my favorite things ever. I'm not really a big fan of giant meetings and public speaking (though it's one of my greatest memories), but when it comes to sharing of ideas and stories, personal talks are more my style.
---
The Real You
---
Why? Because I'm interested to know who you are from the inside. I'm not really that interested to know how your day was or even your achievements, I wanna know the stuff you've been dying to tell someone.
Your insecurities, your bad decisions, how you love looking at the stars, how deeply attached you are to the music you love, your fucked up parents, your abusive spouse, and all of those things that need to be said out loud.
I wanna know all of that. Because that, more than anything else, defines who you are. It's what keeps you up at night. Though small talk is necessary at times, you and I both know that it can only go so far. After which, you just have to get real.
---
How To Display Interest
---
The fun part is that people, in general, are usually willing to listen to other people but they just simply can't seem to display their interest in others' lives because they are afraid to be seen as creepy or nosy.
Now, there's no one perfect way to display interest in someone, but the way I like to use the most is giving out a simple and genuine compliment.
Related: How To Have Deeper And More Fulfilling Conversations
That way, you are letting the other person know that you noticed something cool about them and that they have caught your attention.
Once people feel like they've caught your attention, they would likely want to hold onto that attention, even though they might not be acting like so yet.
It is so because though we are taught to keep our guard up in social settings, deep down we all love receiving compliments because naturally, humans crave attention.
This is how you get the conversation flowing: through little moments of positive attention and display of interest. What comes next? Listening.
Related: How To Get People To Truly Listen To You
Listening, and truly listening is not an easy task. But it is definitely one of the most powerful ways to let the other person know that their words matter to you, that their stories interest you, and that you are paying serious attention.
Pro tip: If what the other person is talking about does not interest you or you don't know much about the subject, simply admit it. Don't try to reply just for the sake of replying.
Most of the time, just being honest that you prefer to talk about something else is enough to further the conversation into a different topic, one which might interest both of you.
Related: How To Use Honesty As An Emotional Tool For Self-Expression And Relatability
---
Know Your Limits
---
But the most important thing to remember is when to back out. If you notice that the other person is just not interested or comfortable around you, and does not prefer to talk, then just simply leave.
There's no point in trying to continue a conversation if the other person does not want to get involved. Don't linger around giving compliments one after the other expecting that they'll suddenly want to talk to you.
If it's not working, respect their privacy and get out. Connection and compassion can not be built when you're obligated to build it. True connection needs freedom of choice above all else.

Continue reading:
---